In the five years since gas production began to take off in the Marcellus, gas processing capacity in the northeast has expanded nearly 13 times over from 600 MMcf/d to 7,600 MMcf/d. Natural gas liquids (NGL) production from those plants began to expand significantly in 2011 and is now over 245 Mb/d. Midstream companies have developed gas processing infrastructure from a small group of stand-alone plants into a fully integrated system designed to operate without the luxury of significant NGL storage capacity. Today we begin a new series describing how the innovative infrastructure build=out has overcome regional constraints.
We have made numerous posts in the past three years recounting the phenomenal expansion of natural gas production in the Marcellus and Utica basins in Pennsylvania, West Virginia and Ohio (beginning with our The Marcellus Changes Everything series). Along the way we devoted a lot of RBN blogosphere to the challenges of building out new infrastructure to connect expanding Marcellus/Utica gas production to close by traditional demand centers such as Canada (see Return to Sender), New England (see Please Come to Boston) and New York (see Another Gassy Day in New York City).  And as northeast gas production has exceeded local demand the focus of infrastructure has turned to reversing existing gas pipelines to deliver gas outside the region (see They Long to Be Close to You and 50 Ways to Leave The Marcellus). During 2011 and 2012 as natural gas prices fell in response to oversupply, shale drillers began to focus on "wet" gas liquids and crude oil plays to take advantage of higher returns. The resulting expansion in Marcellus gas production from the Southwest wet gas area of the play has had a dramatic impact on NGL production in the northeast and required a significant increase in processing capacity to extract liquids from gas. We documented the early build out of gas processing and fractionation capacity in the northeast in 2013 (see Whoville, the Big New NGL Hub in Marcellus/Utica). The blog series we start today represents a more in-depth examination of the infrastructure challenges associated with booming NGL production in the Northeast.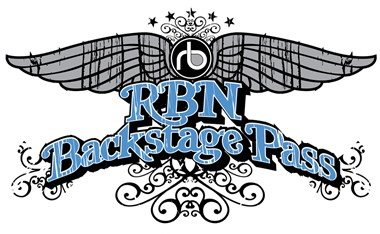 NEW !! I'll Take You There: NGL Infrastructure in the Permian Basin and the Eagle Ford
We have just released our second 2015 Drill-Down report for Backstage Pass subscribers providing NGL production forecasts and an inventory of takeaway infrastructure for the Permian and Eagle Ford
More information about I'll Take You There here.
The Marcellus/Utica has seen more midstream infrastructure built more rapidly to process natural gas in the past 5 years than any other region. Just over 5 years ago, there was 600 MMcf/d of natural gas processing capacity in the northeast region.  Most of that capacity was operated by either Dominion or Mark West, and was scattered across wide geographies, with essentially each facility operating on a stand-alone basis.  It was disjointed infrastructure for a sleepy backwater producing region. Total production in the region was about 2 Bcf/d, and two thirds of that was dry gas.  Much of it was coming from wells 50 to 100 years old.
To access the remainder of Join Together With Demand – The Who and How of Marcellus/Utica Midstream Infrastructure you must be logged as a RBN Backstage Pass™ subscriber.
Full access to the RBN Energy blog archive which includes any posting more than 5 days old is available only to RBN Backstage Pass™ subscribers. In addition to blog archive access, RBN Backstage Pass™ resources include Drill-Down Reports, Spotlight Reports, Spotcheck Indicators, Market Fundamentals Webcasts, Get-Togethers and more. If you have already purchased a subscription, be sure you are logged in For additional help or information, contact us at info@rbnenergy.com or 888-613-8874.