At RBN, our passion is energy market analytics. We offer a broad range of consulting services and information products concerning natural gas, natural gas liquids, crude oil, and renewable energy sources. Our mission is to make sense out of complex and sometimes quite opaque energy markets to help our clients create a deep understanding – and to do it in style. 
We strive to provide insightful analysis of energy markets in a way that is not boring. Energy information can and should be not only informative and accurate, but also engaging. So none of the dry, mind-numbing tomes that tend to pervade our industry. Instead, our approach is to weave the "what, why, and who" of energy market developments into interesting, thought-provoking narratives that get to the bottom line without overwhelming you with tedious statistics or dense, muddled graphics.
Don't get us wrong. We have the statistics, and we understand the numbers. But energy markets are about much more than number crunching. To truly grasp today's chaotic, rapidly evolving energy markets, you need deep experience to put the numbers in a meaningful context. To make this happen, we bring analytics together with the know-how of industry veterans – our Networkers – to discern what's really going on behind energy market developments. That is the idea behind RBN.
Please contact us here if you would like to learn more about working with RBN Energy.
Our Story
RBN Energy was founded in 2012 by Rusty Braziel just as the Shale Revolution was completely upending markets that industry veterans had long taken for granted. A new way of thinking about the relationships between commodities and their markets was needed. As it was originally envisioned, Rusty Braziel's Network (RBN) would leverage Rusty's decades of industry experience as well as his deep and talented network of experts to provide their knowledge to a wide audience. The goal: to demystify aspects of the industry that were previously only known to a select few insiders and explain why markets were behaving in ways few at the time understood. But with Rusty being a former guitarist in several rock 'n' roll bands, it was never his style to fall in line with traditional ways of thinking. So RBN's personality came to reflect Rusty's, with an irreverent attitude and a rock 'n' roll theme.
Today, our formidable network of experienced energy professionals includes the foremost experts in various aspects of the U.S. energy industry. While RBN is based in Houston, our focus is on North American energy markets and our team of networkers spans the globe. We bring together experts with complementary skills to fit the customers' needs and can make the best use of all the information available to analyze and understand energy markets.
So that is what RBN is all about – making connections across energy markets. We connect energy data and knowledgeable experts to our readers in an entertaining and thought-provoking manner. We connect physical markets for energy commodities with financial markets for managing risk. And most importantly, we connect the people who need energy market information with the data and analysis they need to make informed, sound decisions.
Our Vision and Our Values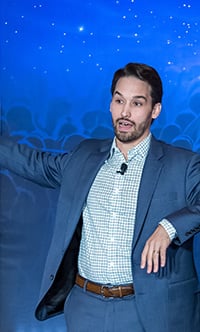 David Braziel,

President and CEO
We strive to be the most engaging and pertinent source of energy market information for those seeking an understanding of the industry.
There are countless trade publications out there, but they tend to be overly technical at best or derivative noise at worst. We differentiate our work by explaining the market's most current and important issues in understandable terms, making sense of complicated topics and providing insights for our customers in a manner that's engaging.
We value reliability, relevance, and clarity in our coverage of energy markets and, just as importantly, the camaraderie and personal relationships the energy markets are built on.
Our Business
Since its inception, RBN has continually grown and expanded our offerings, but our mission has remained constant: to get energy market analytics to a broad audience. Reaching beyond just big companies that can afford expensive fees, we tailor our work to inform everyone who needs to know what is going on in energy markets.
RBN Daily Blog. It all started with a Free Daily Blog: a pithy analysis of the most significant topics in energy markets, delivered at 5 a.m. Central Time each weekday in an easily digestible style, with the goal of being no more than a 15-minute read (or listen, if you're tuned into our podcast). That idea took off, and the blog is now received by tens of thousands of energy professionals each day.  We've since built up a catalog of thousands of blogs — in other words, a searchable reference library that provides rich context for those who want to understand how the markets got to where they are today. 
GIS Services. We take pride in telling a better story by putting market developments into historical and geographic context and one of the best ways we do that is through our expertise in Geospatial Information Systems (GIS) and cartography, which are a major component of our analysis in all its forms, including blogs.  
Drill Down Reports We understand not every topic can be justly covered in one blog. Long format reports work better for a thorough analysis of topics like individual company performance or in-depth studies regarding particular aspects of market fundamentals. For those big issues, we regularly publish Drill Down Reports.
Subscription Reports. As well-received as the blogs and Drill Downs have been, there are those fast-evolving market developments that demand more frequent monitoring. For those, RBN offers a suite of daily, weekly, monthly, and quarterly Reports covering (among other things) U.S. and Canadian gas markets, exports of U.S. crude, gas and NGLs, as well as basin specific coverage, and domestic crude and refinery markets.
Consulting & Advisory Services. When we need to go even deeper and bring all of our expertise to bear, RBN's Consulting and Advisory services pull on all of our relevant resources and know-how to provide a fresh outlook that goes a notch deeper than any canned, off-the-shelf report. We provide answers to client's individual business problems and aren't afraid to ask the questions other consultants don't even consider.
Refined Fuel Analytics (RFA). A division within RBN, RFA caters to the refining industry with analysis for refined fuels markets and research into the key issues facing participants across the value chains for traditional hydrocarbon and renewable fuels. Events. RBN is about making connections from market knowledge to participants. A few times a year, we bring together people in the energy space, from leading industry experts to those who are diving into new territory, and bring the cumulative wealth of expertise among our senior analysts and networkers into full or multi-day sessions. Our semi-annual School of Energy combines detailed market update presentations, to get attendees up to speed on recent developments and forecasts, with modeling labs and the tools for them to adjust assumptions as markets inevitably shift.  We also offer our "CON" series, which aim to bridge the gap between fundamentals analysis and boots-on-the-ground market intelligence. We bring together the views of top industry executives and combine their views with RBN's latest analysis to reveal how specifics segments of the energy market operate and reveal what's coming next.
Our Founder – Rusty Braziel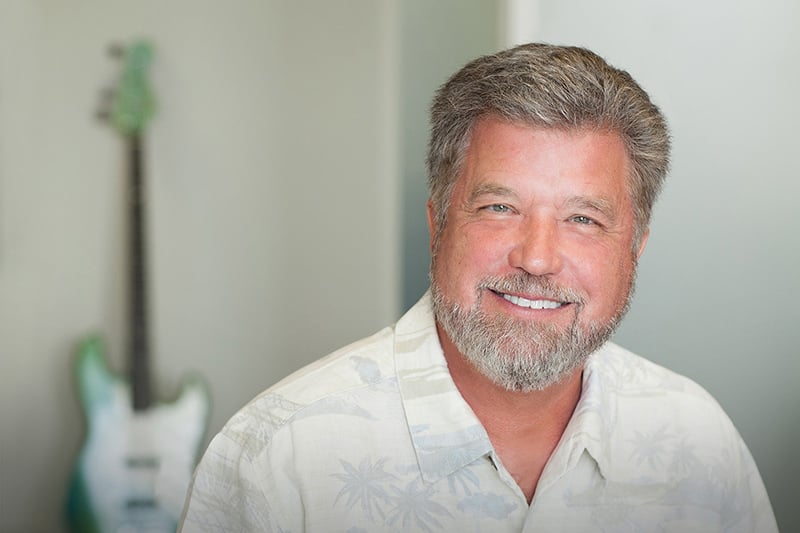 RBN was founded in 2012 by E. Russell ("Rusty") Braziel, one of the most respected authorities in the field of energy markets and fundamentals analysis. In his 40-odd-year career, he has been a rock musician, energy company executive, serial entrepreneur, widely read blogger and is the author of The Domino Effect, a best-selling book about energy markets. He has worked as a commodity trader, computer programmer, fundamentals analyst, and operations manager in roles spanning natural gas, natural gas liquids, and crude oil markets.
Rusty was appointed to the National Petroleum Council by the U.S. Secretary of Energy in 2018, and most recently was re-appointed in 2020. He provides frequent analysis and commentary to national and international media outlets that include the Wall Street Journal, Reuters, CNBC, and Jim Cramer's Mad Money. 
He started his career with Skelly Oil Company as a management science analyst in Tulsa, OK, moved to Getty Oil Company's crude oil group in Los Angeles, then back to Tulsa in Texaco's NGL department. He then was named VP of Texaco Natural Gas Marketing and Trading in Houston. Subsequently, Mr. Braziel was VP of Business Development for The Williams Companies, then founded and served as CEO of Altra Energy Technologies, a developer of energy trading software (now part of Intercontinental Exchange, or ICE).  He also was Vice President, Natural Gas Liquids Marketing and Operations for EOTT/Link Energy, LLC and was a co-owner and senior executive at Bentek Energy.  
Many of RBN's products and services have a rock 'n' roll theme that Rusty incorporated as a core aspect of the company's style, harkening back to his other career – 20 years as a rock musician in East Texas, Tulsa, and Los Angeles. RBN gave Rusty the opportunity to combine his love of music with his passion for energy markets.
Mr. Braziel holds BBA and MBA degrees in Business and Finance from Stephen F. Austin University. 
Our Network
RBN literally stands for Rusty Braziel's Network. Our network of energy pros and subject matter experts are employed all along the energy value chain and across major U.S. geographies. This is the team that we call on to answer the most difficult questions in energy markets. They are integral to our mission of making RBN's analytics reflective of what's actually going on, rather than just what one might glean from the numbers alone. That sort of market intelligence only comes by having boots on the ground – insiders who know the market's nuances and what pitfalls to watch out for.
And the network is constantly expanding. As our consulting and analytics practice evolves, we inevitably cross paths with industry vets with deep understanding of their fields. We're always keen to work with the best and brightest and so we foster those relationships. If you'd like to learn more about becoming an RBN Networker, click here.