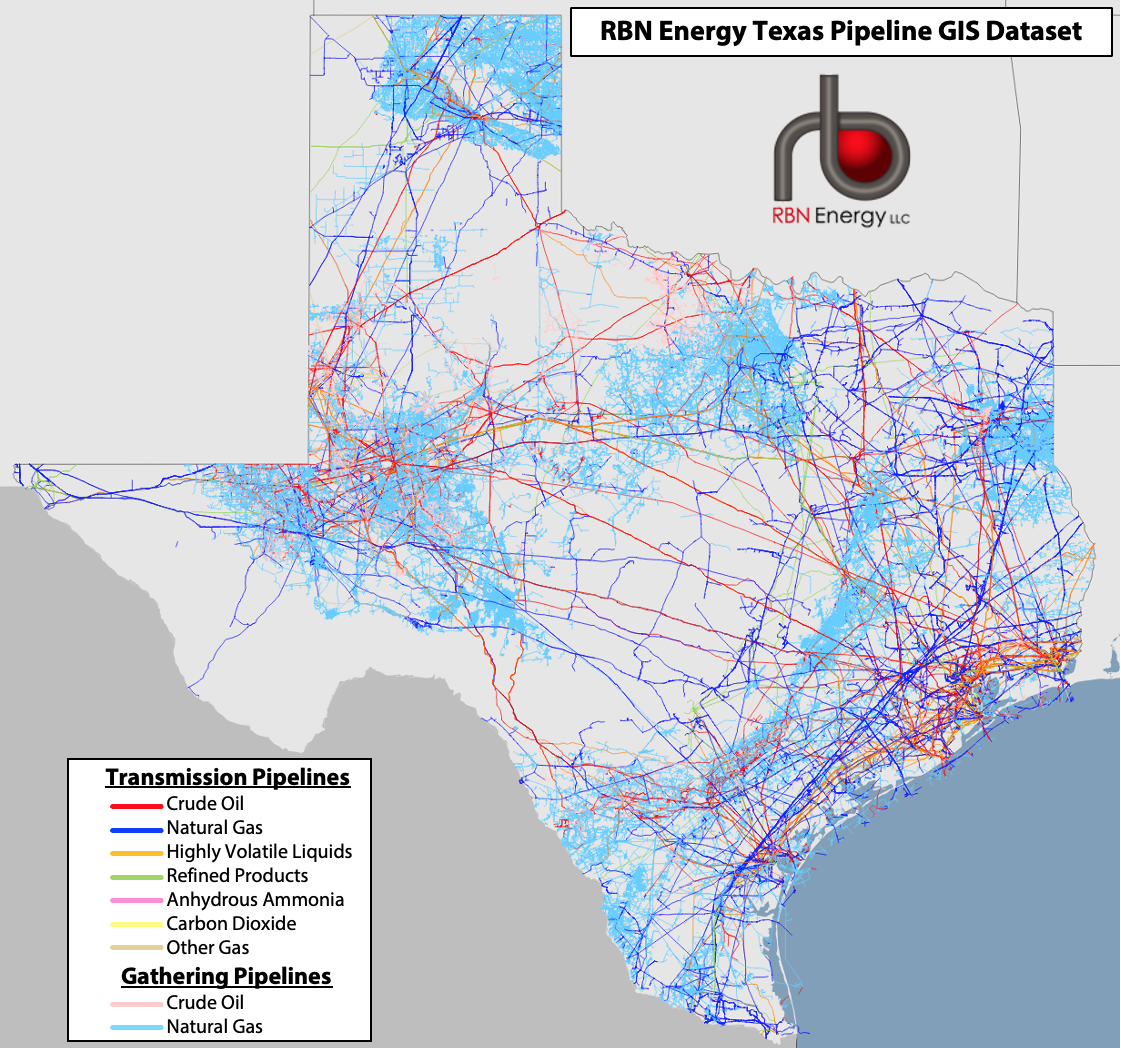 RBN Energy's Texas Pipeline GIS dataset provides custom maps and shape files to clearly visualize oil and gas pipeline systems in the country's most complex physical market. The package includes over 360,000 miles of operational and abandoned pipelines in the state of Texas.  Focused on the commodities that power the Texas energy landscape, the Texas Pipeline GIS dataset provides highly accurate routing of transmission and gathering lines for use in GIS (Geographic Information System) software applications.
Transmission pipelines:
Crude Oil
Natural Gas
Highly Volatile Liquids (includes Natural Gas Liquids)
Refined Products
Anhydrous Ammonia
Carbon Dioxide
Other Gas (includes manufactured product transported in gaseous state)
Gathering pipelines:
Pipeline dataset attributes:
Operator
System
Subsystem
Commodity
Diameter
Operational Status
Interstate/Intrastate
Common Carrier
Data format:  .shp (shapefile)
Projection: WGS 84
Additional file formats and projects available upon request.
Complete form below for more information on Texas Pipeline Mapping Services