With RBN Backstage Pass™, you are joining an exclusive team of industry professionals with access to unique information, insights and connections across energy markets. By subscribing to our Backstage Pass™ Premium Services, you plug into our network and get direct access to our premium resources Subscription Details here.
RBN Backstage Pass™ resources include Drill-Down Reports, Blog Archive Access, Spotcheck Indicators, Market Fundamentals Webcasts, Get-Togethers and more. See details below. These resources provide in-depth investigation and analysis of the most important developments in today's fast changing crude oil, natural gas and natural gas liquids markets.
Full Access to Daily Blog Archive
The RBN Daily Blog comes out at 5:00 AM CT each business day and details energy market trends, mechanics of how energy markets function, and breaks down the workings of economic and operational energy models. We do our best to make these postings interesting and informative, and to pick musically reference titles that make us, and hopefully you - smile. And while access to our Daily Blog is free, access to articles beyond five days, require access to the Blog Archives.
A RBN Backstage Pass™ subscription gives you full access to RBN's entire archive of blog articles, dating back January 2012, covering everything from crude oil prices, to natural gas supply demand, to ethane rejection. You can use our sort and filter feature to find a specific article or to get a list of blog articles for a particular theme or date range.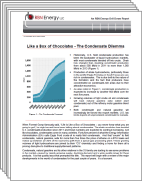 RBN's Drill-Down Reports offer comprehensive, detailed assessments of major shifts in energy markets.  You can see PDF summaries for each of our Drill-Down reports at RBN Drill-Down Reports. Drill-Down Reports draw from all aspects of the information that RBN has gathered, organized and analyzed, including our blogs, presentations and input from contributors. The topics for Drill-Down reports are selected by the RBN team to address the most important issues in today's energy industry. The reports are in PDF format, and a license includes all Drill-Down reports released within 180 days of your initial subscription. To access the full archive of Drill-Down reports you need to add the Drill-Down History package by contacting RBN at sales@rbnenergy.com.   
Drill-Down Reports also include our "Spotlight" series which provide a deep dive into the fundamentals that shape the outlook for midstream energy companies. In each report we "Spotlight" a midstream energy firm, usually one operating within an MLP structure. Our goal is to provide a comprehensive, fundamental- based view of our Spotlight companies based on a bottoms-up analysis of their assets and operations. We tear apart their asset structure to reveal what volumes are flowing, what rates are (and can be) charged, how they are exposed to commodity price risk, how their assets fit together, and what aspects of their operations provide competitive advantages in today's extremely volatile energy marketplace. Spotlight is a joint venture of RBN Energy, LLC and East Daley Capital Advisors, Inc.
RBN Spotcheck Indicators
At RBN, it is our thesis that by tracking and modeling the relationships between crude oil, natural gas and natural gas liquids we can best anticipate the major upcoming developments in these interdependent markets. In other words, we can develop a collection of models, ratios and differentials that can act as 'canaries in the coal mine', or early warning signals that markets are changing direction.
Using our SpotCheck market indicator pages, you can now follow these relationships on a daily basis. SpotCheck is simply a graphical representation of many of the models, ratios and differentials that we track in the regular course of our business at RBN. An RBN Backstage Pass™ subscription gives you the ability to access and manipulate SpotCheck graphics over a multi-year time span.
RBN Fundamentals Webcast
There will be three Webcasts exclusively for our RBN Backstage Pass™ subscribers throughout the year. These webcasts are presented by Rusty Braziel and other senior members of the RBN analytics team and cover the most important developments happening in the energy markets.  We will send an invitation email to all of our current subscribers once the webcast is scheduled. 
Backstage Pass™ Get-Togethers
RBN hosts several Get-Togethers for RBN Backstage Pass™ subscribers throughout the year. These are strictly social gatherings, but with all of our RBN folks attending, there is certainly a lot of market talk going on.