In the past 10 years Marcellus and Utica shale drilling has transformed the U.S. Northeast from a sleepy backwater of gas production into a powerhouse that (according to the Energy Information Administration) supplied 22% of total U.S. gas production in December 2014.  NGL production from the region is already 8% of the U.S. total and likely headed toward 20% by 2020.  These vast shale formations cover most of Pennsylvania, West Virginia and Eastern Ohio, but it turns out that most of the production comes from only 20 or so counties across those three states.  Such geographic concentration has significant implications for regional infrastructure development and capacity. Today we describe where producers have found success in the region.
In Part 1 we described the huge growth in Marcellus natural gas production since 2010 and the subsequent expansion in natural gas liquids (NGL) production from Marcellus and Utica shale wet gas when drillers switched their focus to liquids in 2011 (see Join Together With Demand). In the five years since gas production took off in the Marcellus, gas processing capacity in the northeast has expanded nearly 13 times from 600 MMcf/d to 7,600 MMcf/d. NGL production from those plants is now over 245 Mb/d.   Midstream companies have built gas processing infrastructure from a small group of stand-alone plants into a fully integrated system designed to operate without the luxury of significant NGL storage capacity. How that works is the subject of this blog series and the clue is in our title - "Join Together With Demand" – designing infrastructure to join supply to demand with fault tolerance as a foundation of the design. In this episode we provide an overview of the Marcellus and Utica producing regions.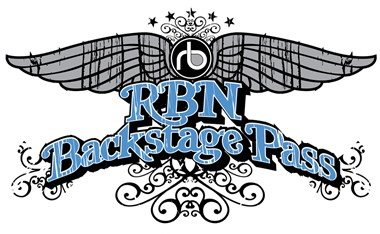 I'll Take You There: NGL Infrastructure in the Permian Basin and the Eagle Ford
We have released our second 2015 Drill-Down report for Backstage Pass subscribers providing NGL production forecasts and an inventory of takeaway infrastructure for the Permian and Eagle Ford
More information about I'll Take You There here.
Figure #1 shows the northeast U.S. with the Marcellus (dark grey shaded area) and Utica (lighter grey shading).  The Utica completely envelops the Marcellus, so in effect the Marcellus region shown is where the basins overlap.  The two areas where drilling (and thus production growth) is concentrated are shown in the two yellow shaded ovals.  The Marcellus formation is named for a distinctive outcrop near the village of Marcellus, New York and it extends throughout much of the Appalachian Basin from upstate New York south through Pennsylvania to West Virginia and west to parts of Ohio. The Utica shale formation lies a few thousand feet underneath the Marcellus and is thicker and more geographically extensive – extending over the U.S. border into Quebec. Most of the drilling activity in the Utica Shale has occurred in eastern Ohio where it is less than 3000 feet below the Marcellus. The productive portion of the Marcellus shale does not extend into Ohio. In contrast, the Utica is very deep in Pennsylvania making the shallower Marcellus a better drilling target for most producers.  (There are exceptions to that rule that we'll get to in a later episode of this blog series).
To access the remainder of Join Together With Demand – The Who & How of Marcellus/Utica Midstream Infrastructure Part 2 you must be logged as a RBN Backstage Pass™ subscriber.
Full access to the RBN Energy blog archive which includes any posting more than 5 days old is available only to RBN Backstage Pass™ subscribers. In addition to blog archive access, RBN Backstage Pass™ resources include Drill-Down Reports, Spotlight Reports, Spotcheck Indicators, Market Fundamentals Webcasts, Get-Togethers and more. If you have already purchased a subscription, be sure you are logged in For additional help or information, contact us at info@rbnenergy.com or 888-613-8874.