The need for natural gas processing capacity, new or expanded NGL pipelines and other infrastructure in the Permian Basin and the Eagle Ford has spurred a competitive frenzy among midstream companies. NGL production in the two prolific regions has more than doubled in the past four years; it now tops 1.1 MMb/d. Under RBN's Growth Scenario that assumes output will continue to increase over the near term despite the recent price slump – production in the two regions would rise another 500 Mb/d by 2019. Given that infrastructure in parts of the Permian and Eagle Ford already is struggling to keep pace, it is quite possible that midstream companies will continue to develop new projects.  Today, we begin our company-by-company look at existing infrastructure and planned projects.
Much as McDonald's and Burger King enjoy the high profitability of their soft drinks sales and fancier restaurants love the big bucks they make selling wine and booze, oil and natural gas producers have come to appreciate the bottom line-boosting value of the natural gas liquids that are produced alongside oil and gas. That is especially so now following the oil price crash as producers look closely at their drilling budgets for 2015 and seek out higher returns in the sweet spots of shale basins. So even though the value of NGLs has sagged as their prices have been dragged down with oil, they can help make a crucial difference in returns for new drilling projects. As we said in Episode 1 of this series, the Permian Basin in West Texas and southeastern New Mexico and the Eagle Ford in South Texas are among the most prolific hydrocarbon plays in the U.S. In this episode, we begin a survey of existing and planned NGL-related infrastructure in both regions, starting with the largest players. In each case, we will first consider each company's Permian assets and projects, and then look at their assets and projects in the Eagle Ford – starting today with Enterprise Products Partners.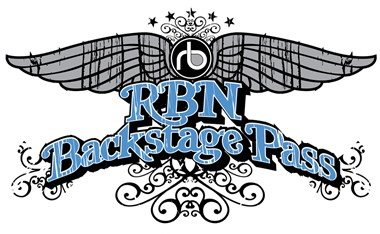 NEW !! Blinded by the Lights – Finding Markets for U.S. Field and Plant Condensate
We have just released our twelfth Drill-Down report for Backstage Pass subscribers examining the supply and demand balance for field and plant condensate.
More information about Blinded by the Lights here.
Before we get started, a quick refresh primer on NGL's. Recall the two-stage process required to recover NGLs from a gas stream (see The Long and Winding Road). First, wet or "rich" gas is transported to a gas processing facility--typically relatively close to the wellhead--where NGLs are extracted from the dry gas; depending on economics and other factors, some ethane (the lightest NGL) may be "rejected" -- not extracted, but instead sold as part of the gas stream (see You Ain't Seen Nethane Yet). The remaining liquids, a mixed stream  known as "raw-mix" or "Y-grade", is then transported to a fractionation facility where the individual "purity" NGLs (propane, normal butane, isobutane, natural gasoline and ethane--if it has not been rejected) are separated.  In a few cases the fractionator is part of the gas processing facility, but usually the fractionator is many (if not hundreds) of miles away.  About half of all fractionation capacity in the U.S. is located at the Mont Belvieu, TX NGL hub, just east of Houston.
Enterprise Products Partners
Enterprise Products Partners (EPD) has a coast-to-coast-to-coast reach, with a broad mix of pipelines, processing plants, storage and other assets. While most of its crude oil and natural gas pipelines are in Texas and neighboring states, its NGL and refined products pipelines are more far-flung. EPD's NGL Y-grade pipelines (green arrows from the Rockies to Texas in Figure #1) flow from production regions toward Mont Belvieu, TX, where Enterprise is the largest owner of fractionation capacity (See our "Talking 'Bout My F-F-Fractionation" series). The green line from the east to Texas represents Enterprise's ATEX ethane line from the Marcellus region. Outbound pipelines (orange arrows) deliver refined purity products from Belvieu to markets in the southeast and northeast and  into Midwest markets. Figure #1 also shows EPD-owned natural gas processing plants (yellow icons) and fractionation facilities (red dots).
To access the remainder of I'll Take You There—NGL-Related Assets in the Permian and Eagle Ford – Enterprise Permian you must be logged as a RBN Backstage Pass™ subscriber.
Full access to the RBN Energy blog archive which includes any posting more than 5 days old is available only to RBN Backstage Pass™ subscribers. In addition to blog archive access, RBN Backstage Pass™ resources include Drill-Down Reports, Spotlight Reports, Spotcheck Indicators, Market Fundamentals Webcasts, Get-Togethers and more. If you have already purchased a subscription, be sure you are logged in For additional help or information, contact us at info@rbnenergy.com or 888-613-8874.