It remains to be seen to what extent the recent crash in oil prices--and the sympathetic decline in prices for natural gas liquids (NGLs) - will lead to major drilling and production pull-backs in some U.S. shale plays. What seems clear, though, is that the higher-grade, liquids-rich areas at the heart of the Eagle Ford and Permian Basin will continue to experience at least modest levels of drilling activity and still-strong production for some time to come.   That should provide considerable relief to the midstream companies that have been investing heavily in NGL infrastructure in the Eagle Ford and Permian the past few years. Today, we continue our company-by-company look at existing and planned natural gas processing plants, fractionators and NGL pipelines in two of the most productive plays in the U.S.
As we said in Episode 1 of our series, NGL production in the liquids-rich Eagle Ford and Permian Basins has more than doubled in the past four years and now tops 1.1 MMb/d. Under RBN Energy's Growth Scenario, which assumes output will continue to increase despite the recent oil and NGL price slumps, NGL production in the Permian and Eagle Ford would rise another 500 Mb/d by 2019. Given that infrastructure in parts of the two plays already is struggling to keep pace, it is quite possible that midstream companies will continue to develop new projects, even through an oil patch downturn. In Episode 2, we started our company-by-company look in earnest, beginning with Enterprise Products Partners' (EPD) extensive list of gas processing and NGL pipeline assets in the Permian in West Texas and southeastern New Mexico. (In sum, EPD has 470 MMcf/d of gas processing capacity and is adding 200 MMcf/d more; its stand-out strength is its network of pipelines that gather NGL production and move those volumes to Mont Belvieu, TX, where EPD—with eight fractionators, a ninth on the way and a possible tenth already permitted--is King of the world's largest fractionation center—see Talkin' 'Bout My F-F-Fractionation.) This time we look at EPD's NGL-related assets in the Eagle Ford, and at DCP Midstream's assets in both the Eagle Ford and the Permian.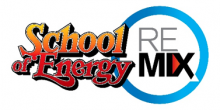 It's a REMIX! SCHOOL OF ENERGY CALGARY!
RBN's School of Energy has been reworked, restructured and reorganized to make the conference even better - more content, more models and more labs.
Calgary - March 30 - April 1, 2015
Enterprise Products Partners—Eagle Ford
The Eagle Ford play in South Texas is not only a prolific producer of NGLs and within spitting distance of Mont Belvieu, it can be profitable under even relatively low oil and NGL pricing scenarios. (EPD said in a December 10 presentation that, when the economic boost provided by associated NGL production is factored in, even an "average" oil well there breaks even at less than $50/Bbl, and a "high-grade" (what we call sweet-spot) oil well breaks even at about $30/Bbl—lower than most other shale plays). Enterprise's NGL-related assets in the Eagle Ford include eight gas processing plants with a combined capacity of 2.63 Bcf/d, two fractionators with capacities totaling 98 Mb/d, and a regional NGL pipeline system that transports Y-grade and purity products out of the region to Mont Belvieu. Figure #1 is a map of EPD Eagle Ford infrastructure assets.
To access the remainder of I'll Take You There—Enterprise/Eagle Ford and DCP Midstream you must be logged as a RBN Backstage Pass™ subscriber.
Full access to the RBN Energy blog archive which includes any posting more than 5 days old is available only to RBN Backstage Pass™ subscribers. In addition to blog archive access, RBN Backstage Pass™ resources include Drill-Down Reports, Spotlight Reports, Spotcheck Indicators, Market Fundamentals Webcasts, Get-Togethers and more. If you have already purchased a subscription, be sure you are logged in For additional help or information, contact us at info@rbnenergy.com or 888-613-8874.