Despite sagging oil and natural gas liquids (NGL) prices, investments in expanding midstream infrastructure continue in the Permian Basin and Eagle Ford. In the past several weeks, Energy Transfer Partners (ETP) said its Lone Star NGL unit will build a 533-mile NGL pipeline from the Permian to the Mont Belvieu, TX fractionation hub, and the company announced plans for a 200 MMcf/d natural gas processing plant along its Rich Eagle Ford Mainline natural gas pipeline (and another in the Eaglebine/Eagle Ford East). Today we continue our company-by-company look at midstream infrastructure development in the Permian and Eagle Ford with a focus on Energy Transfer.
The recent Permian and Eagle Ford infrastructure projects unveiled by ETP and Regency Energy Partners (a company controlled by ETP) are the latest in a series of efforts by the Energy Transfer family of publicly traded master limited partnerships (MLPs – see Masters of the Midstream). Energy Transfer started in 1995 as a small intrastate natural gas pipeline operator and is now a giant whose four MLPs—ETP, Regency, Energy Transfer Equity (owner of ETP and Regency's general partners), and Sunoco Logistics Partners (whose general partner is owned by ETP—yes, we know, it's complicated)--own more than 70,000 miles of gas, NGL, refined products and crude oil pipelines. The Energy Transfer family's first big step into NGLs came in 2011, when a 70-30 joint venture of ETP and Regency acquired Louis Dreyfus's NGL storage, fractionation and transportation business; in 2012, ETP acquired Sunoco Logistics Partners (SXL), which is becoming an NGL infrastructure powerhouse of its own.
As we said in Episode 1 of our series, NGL production in the liquids-rich Permian and Eagle Ford has been rising even more quickly than had been predicted a year or two ago. That's put renewed pressure on midstream companies to further increase the gas processing and NGL take-away capacity from the two prolific "triple-plays"—which are favored by producers for their ability to generate large volumes of crude oil and natural gas as well as NGLs. In Episode 2, we began our company-by-company look at NGL-related assets by reviewing Enterprise Products Partners' (EPD) infrastructure in the Permian, and in Episode 3 we discussed EPD's assets in the Eagle Ford and DCP Midstream's assets in the Permian and the Eagle Ford. As has been our practice, we'll start with Energy Transfer's Permian assets, and follow up with its assets in the Eagle Ford, though as you'll see, single maps will be used to show natural gas processing plants, fractionators and pipelines in both plays.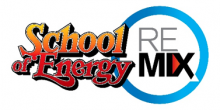 It's a REMIX! SCHOOL OF ENERGY CALGARY!
RBN's School of Energy has been reworked, restructured and reorganized to make the conference even better - more content, more models and more labs.
Calgary - March 30 - April 1, 2015
Energy Transfer
As Figure #1 shows, Regency (also known as RGP) owns nine of the 10 natural gas processing plants in the Permian that are held by members of the Energy Transfer family; the 10th plant—the recently completed Rebel facility—is owned by ETP. Regency's nine plants (orange triangles in Figure #1) have a combined processing capacity of 940 MMcf/d, the most recent addition being a 200 MMcf/d plant at Red Bluff, which came online in July 2013. Regency plans to begin commercial operation of a 200 MMcf/d plant now under construction at Mi Vida in the second quarter of 2015 and to bring online another 200 MMcf/d plant there in the third quarter of 2015, thereby increasing Regency's total processing capacity in the Permian to 1.3 Bcf/d. (A third new 200 MMcf/d processing plant in the Permian is under development by Regency—the site at which it will be built has not been identified yet.) ETP's Rebel processing plant (the only blue triangle in the Permian in Figure #1) came online in July 2014 and is expected to reach its full capacity of 180 MMcf/d by the third quarter of 2015. ETP has said it soon expects to announce an expansion at Rebel. Several gas processing plants owned by others in the Permian (and between the Permian and Mont Belvieu) are connected to ETP and Regency's jointly owned Lone Star West Texas NGL Pipeline (red line), which we will get to next. These plants are depicted as white triangles. (ETP's 700 MMcf/d Godley gas processing complex in the Barnett Shale is also connected to this pipeline near its half-way point).
To access the remainder of I'll Take You There—Energy Transfer's Expansion in the Permian and Eagle Ford you must be logged as a RBN Backstage Pass™ subscriber.
Full access to the RBN Energy blog archive which includes any posting more than 5 days old is available only to RBN Backstage Pass™ subscribers. In addition to blog archive access, RBN Backstage Pass™ resources include Drill-Down Reports, Spotlight Reports, Spotcheck Indicators, Market Fundamentals Webcasts, Get-Togethers and more. If you have already purchased a subscription, be sure you are logged in For additional help or information, contact us at info@rbnenergy.com or 888-613-8874.