While uncertainties remain about the future of U.S. hydrocarbon production in a time of low oil prices, natural gas producers in the Permian Basin and the Eagle Ford have made it clear they will continue to need more gas processing capacity. After all, the oil price slide has led many producers to shift their focus to sweet spots in the best, liquids-rich shale plays that produce crude, associated gas and natural gas liquids. There are two ways to add gas processing capacity—build it or buy it—and, with demand for processing capacity in the Permian and Eagle Ford potentially still rising, Targa Resources is doing both. Today we continue our look at gas processing plants, NGL pipelines and fractionators in two key NGL production plays near Mont Belvieu, TX, the center of the NGL world.
As we said in Episode 1 of our series, NGL production in the liquids-rich Permian and Eagle Ford has been rising even more quickly than had been predicted a year or two ago. That's put renewed pressure on midstream companies to further increase the gas processing and NGL take-away capacity from the two prolific "triple-plays"—which are favored by producers for their ability to generate large volumes of crude oil, gas and NGLs. In Episode 2, we began our company-by-company look at NGL-related assets by reviewing Enterprise Products Partners' (EPD) infrastructure in the Permian, and in Episode 3 we discussed EPD's assets in the Eagle Ford and DCP Midstream's assets in the Permian and the Eagle Ford. In Episode 4, we considered the assets of Energy Transfer, another biggie in the two plays. This time we look at Targa Resources, whose $7.7 billion plan to acquire Atlas Pipeline [see Note #1]--unveiled in October 2014 and set for a first quarter 2015 close—certainly seems to reflect the continued confidence that midstream companies have in the future of the Permian, the Eagle Ford and NGLs.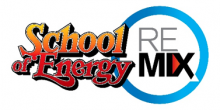 It's a REMIX! SCHOOL OF ENERGY CALGARY!
RBN's School of Energy has been reworked, restructured and reorganized to make the conference even better - more content, more models and more labs.
Calgary - March 30 - April 1, 2015
Targa already is a big player in ethane, propane, the butanes and natural gasoline; it owns eight gas processing plants in the Permian (brown squares in West Texas and southeastern New Mexico in Figure #1) and 395 Mb/d of fractionation capacity at Mont Belvieu (second only to Enterprise Products Partners, or EPD—see Talkin' 'Bout My F-F-Fractionation), and is one of only two companies (EPD is the other) with an NGL export terminal linked to Mont Belvieu. (Targa's Galena Park terminal exports propane and butane; its "effective capacity" after a recent expansion is about 217 Mb/d.) Atlas, in turn, owns four processing plants in the Permian and two in the Eagle Ford in South Texas (yellow boxes). (Figure #1 also shows Targa's processing plants in the Barnett Shale and Louisiana and Atlas's plants in various plays in Oklahoma.)
To access the remainder of I'll Take You There—Targa's Texas-Size Expansion Plan you must be logged as a RBN Backstage Pass™ subscriber.
Full access to the RBN Energy blog archive which includes any posting more than 5 days old is available only to RBN Backstage Pass™ subscribers. In addition to blog archive access, RBN Backstage Pass™ resources include Drill-Down Reports, Spotlight Reports, Spotcheck Indicators, Market Fundamentals Webcasts, Get-Togethers and more. If you have already purchased a subscription, be sure you are logged in For additional help or information, contact us at info@rbnenergy.com or 888-613-8874.