The international market for liquefied natural gas (LNG) is an inherently risky business where returns depend on paying back huge upfront infrastructure investments with cash flows based on volatile energy prices. Tectonic shifts in the market are giving North American LNG exporters and natural gas producers an opportunity to become pivotal players. The world is on the cusp of an LNG supply glut that may last several years, and the old order of long-term supply contracts with prices indexed to oil is being phased out in favor of a market structure that features more destination flexibility, more spot market sales—and, for U.S. and maybe some Canadian and Mexican LNG exporters—more liquefaction "tolling" deals with LNG prices linked to gas. Today, we continue our look at what these changes mean for the North American energy sector.
Only a few years ago, the U.S. was planning to import large volumes of LNG to offset declining domestic gas production, China and India were starting up a new coal-fired power plant or two every week, Japan was getting nearly one-third of its electricity from nuclear power, and Qatar was the king of LNG exporters. Qatar remains on its throne, with about 32% of the market, but the traditional business model that put it on top is shaking and shattering. As we said in Episode 1 of our series, when LNG exporting and importing began in earnest in the late 1960s, LNG prices were fixed at first, but starting with the OPEC oil crisis in 1973-74 (when oil prices soared, putting LNG at a steep discount) oil and LNG prices were linked, with the goal of mitigating the risks faced by LNG buyers and sellers—and the developers of capital-intensive LNG export facilities.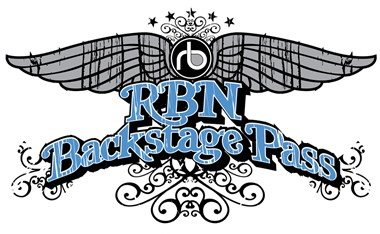 NEW !! Join Together With Demand – The Who and How of Marcellus/Utica Midstream
We have just released the third in our 2015 Drill-Down report series for Backstage Pass subscribers examining the integrated nature of midstream infrastructure in the Marcellus/Utica region.
More information about Join Together With Demand here.
Today, most of the LNG delivered worldwide is tied to long-term, oil-indexed contracts (see "Courtesy of the Red, White and Blue") especially in Asia, where the vast majority of the new LNG demand is coming from. A complicated set of catalysts is shaking up the traditional ways of doing business, however, and, as our series title suggests, a whole new world is emerging in the LNG trade. This change isn't an entirely new phenomenon; as Figure #1 shows, the volume of LNG (and the share of the overall market) not tied to long-term deals has been rising steadily (left graph), and long-term deals expiring between 2018 and 2020 (right graph) will likely add to the trend.
To access the remainder of A Whole New World—What's Ahead in the International LNG Market you must be logged as a RBN Backstage Pass™ subscriber.
Full access to the RBN Energy blog archive which includes any posting more than 5 days old is available only to RBN Backstage Pass™ subscribers. In addition to blog archive access, RBN Backstage Pass™ resources include Drill-Down Reports, Spotlight Reports, Spotcheck Indicators, Market Fundamentals Webcasts, Get-Togethers and more. If you have already purchased a subscription, be sure you are logged in For additional help or information, contact us at info@rbnenergy.com or 888-613-8874.