Until last week (December 13, 2015), the infrastructure being built to handle crude and condensate in the South Texas Port of Corpus Christi was planned on the assumption that crude exports were restricted to specific locations like Canada and condensate exports required special processing in a stabilization unit. Now that Congress has lifted restrictions on crude exports - the floodgates would appear to be open for surplus Eagle Ford and Permian crude to ship to overseas markets – provided the economics justify such movements (which they don't at the moment). In the longer term though, exports could be the key to Corpus' future. Today we continue our look at Corpus's emerging role as a crude oil/condensate hub in a new world without export regulations.
Before last week's repeal of crude export restrictions, the build out of new infrastructure to process and/or distribute the very light crude or condensate now being delivered by pipeline to Corpus Christi from the Eagle Ford and Permian basins was shaped by 1970's era Department of Commerce U.S. crude oil export regulations. Up until 18 months ago, those regulations were interpreted by the industry to limit the export of crude (defined to include lease condensate) to specific countries or very narrow circumstances. For example, Eagle Ford shippers could relatively easily obtain a license from the Bureau of Industry and Security (BIS – the agency charged with administering the regulations) to export crude or condensate to Canada because that country was a recognized exception to the export restrictions. So for example, this allowed companies like Valero to make regular shipments of Eagle Ford crude from Corpus to their refinery in Montreal, Canada. Other exports of crude or condensate were perceived unlikely to be approved by the BIS. That meant the majority of Eagle Ford production delivered to Corpus had either to be sent to local refineries or shipped up the Gulf Coast by barge or tanker to other refineries in Texas and Louisiana, with occasional shipments further afield to refiners, including a few in Pennsylvania or New Jersey. The one local processing alternative to refineries appeared to be a condensate splitter – a stand alone "mini-refinery" that can split condensate into component refined products using a distillation process.
As a result,, several midstream companies began to investigate building such condensate splitters while existing Corpus refiners such as Valero and Flint Hills planned investments to reconfigure their plants to increase capacity to process light Eagle Ford crude and condensate (instead of the heavier imported crudes that they were largely configured to process).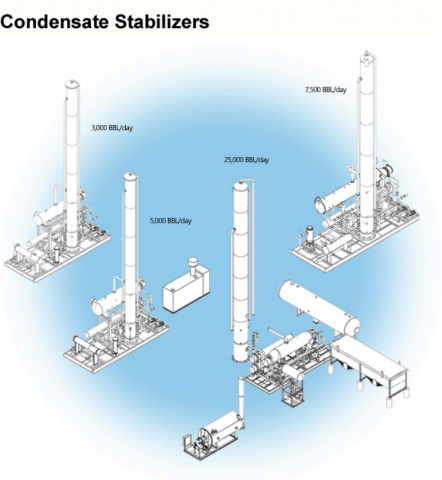 Figure 1; Source: SouthTex Treaters (Click to Enlarge)
Then in June 2014 it emerged that the BIS had acknowledged (by an exchange of letters) the right of producer Pioneer Resources and marketer Enterprise Products Partners (EPD) to export "processed" lease condensate. Although the definition of "processed" lease condensate remained cryptic initially, it became clear that it meant processing through a stabilization unit that included some form of distillation tower (see Figure 1). Such processing separates out light components from the condensate – changing its definition to the equivalent of a refined product and exempting it from the crude export regulations. That development opened up a new export market for Eagle Ford condensate at Corpus provided it passed through a qualified stabilization unit (something that most lease condensate did already in order to stabilize it for pipeline transport). The further complication required to meet BIS approval was the need to segregate such stabilized or processed condensate from other crude en route to export docks – to prevent it from being comingled with other crude that was not appropriately processed. Since stabilization was already happening for much of Eagle Ford crude anyway – this "new" interpretation of the export regulations appeared to offer a cheaper route to overseas markets for condensate than investing in a relatively expensive condensate splitter (the equivalent of building a $100 MM+ new simple refinery). The only additional infrastructure required was for the segregation of processed condensate – a step that could be made much simpler by building the stabilizer in Corpus rather than closer to production. As a result, several new plans emerged to build stabilizers in Corpus. In some cases these stabilizers replaced existing plans for more expensive condensate splitters.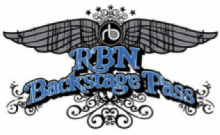 ONEOK Partners - No Sleep Till Bushton
We just released the first report in our new Spotlight series - available to Backstage Pass Members
For more information on the report click Here
Spotlight is a joint venture between RBN Energy, LLC
and East Daley Capital Advisors, Inc.
Now in December 2015 Congress has removed most of the remaining restrictions on crude and condensate exports. That means any producer or marketer shipping Eagle Ford or Permian crude and/or condensate to Corpus Christi (or any other crude for that matter) now has unrestricted ability to sell into overseas markets. No stabilization. No segregation. No refining or splitting. And that is likely to have significant consequences for the Port of Corpus Christi--maybe not overnight, but certainly in the longer term.  The likely impact in the short term is going to be the continued build out and expansion of marine dock facilities at Corpus – a process that is already underway, as we shall see in the next episode in this series. In the meantime, midstream operators will have to rethink their plans to build condensate splitters and stabilizers in Corpus and the surrounding area in the context of a new era with few remaining constraints on exporting crude or condensate – except economics. The evolution of those economics – i.e. whether it is more profitable to process crude and condensate at Corpus to produce refined products for the export market or to simply put crude and condensate barrels onto tankers and sell them to overseas refiners – will become clear in the months and years ahead.
To access the remainder of Walk This Way—The Impact On Corpus Infrastructure Of Lifting Crude Export Restrictions you must be logged as a RBN Backstage Pass™ subscriber.
Full access to the RBN Energy blog archive which includes any posting more than 5 days old is available only to RBN Backstage Pass™ subscribers. In addition to blog archive access, RBN Backstage Pass™ resources include Drill-Down Reports, Spotlight Reports, Spotcheck Indicators, Market Fundamentals Webcasts, Get-Togethers and more. If you have already purchased a subscription, be sure you are logged in For additional help or information, contact us at info@rbnenergy.com or 888-613-8874.