We don't expect to see a flurry of U.S. crude shipments overseas following the expected lifting of the decades old U.S. ban on exports by Congress this week. That's because the price spread between U.S. crude benchmark West Texas Intermediate (WTI) and international equivalent Brent is currently trading at less than $2/Bbl – providing no economic incentive to cover the freight cost of shipping U.S. crude abroad. However, longer term the end of the export ban expands the market options for U.S. crude producers. In that context, well-developed pipeline connections between South Texas Eagle Ford oil and condensate production and the Port of Corpus Christi bode well for future export opportunities.
This is the fourth episode in our series on crude and condensate infrastructure to and within Corpus. Episode 1 provided a brief refresher course on what lease condensate is (an ultra-light form of crude oil with an API degrees gravity level of 45 or 50 or more) and discussed why condensate, with its lighter range of hydrocarbons, is generally less desirable to Gulf Coast refineries configured to process heavier crudes. The series opener also described the rapid rise of crude and condensate output in the Eagle Ford and the Permian, and noted that production from the two plays remains high despite the 2014 oil price collapse. In Episode 2 we took a high-level look at how crude and condensate moves from the Eagle Ford and the Permian to Corpus (and from the Permian to Houston and Cushing, OK), then began a detailed review of pipelines to Corpus with a discussion of Plains All American's (PAA) Cactus Pipeline from the Permian's Delaware Basin to Gardendale, as well as PAA and Enterprise Products Partners' Eagle Ford Joint Venture Pipeline from Gardendale to refineries in Three Rivers and Corpus Christi and to other markets via marine docks. Our most recent entry, Episode 3, considered several pipelines that run from Gardendale to (or at least towards) Corpus, including Kinder Morgan and Magellan Midstream Partners' Double Eagle Pipeline, NuStar Energy's South Texas Crude Oil Pipeline System, and the Harvest Pipeline System co-owned by Hilcorp Energy and others. Today, we describe remaining pipelines to Corpus, and then discuss existing and planned refineries and splitters there.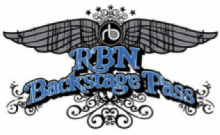 ONEOK Partners - No Sleep Till Bushton
We just released the first report in our new Spotlight series - available to Backstage Pass Members
For more information on the report click Here
Spotlight is a joint venture between RBN Energy, LLC
and East Daley Capital Advisors, Inc.
Pipelines to Corpus Christi
South Texas System/Koch Pipelines Ltd.
Koch Pipelines Ltd. (KPL), the owner of several related crude/condensate pipelines (and the lessor of another) that move from the Eagle Ford towards Corpus (see Figure 1), is part of Koch Industries, which also owns Flint Hills Resources--one of the larger refiners in Corpus (we'll get to that soon). Even before Eagle Ford production took off a few years ago, KPL owned pipeline assets that delivered crude to Flint Hills' Corpus refineries from the Midwest. KPL's South Texas System shifted towards delivering Eagle Ford crude in 2010-11, and KPL embarked on several projects to expand the system. Most of Koch's crude is gathered from the eastern side of the Eagle Ford and delivered to Corpus via Pettus, but they also ship 50 MB/d for Anadarko on the Harvest Arrowhead Pipeline from Cotulla to Corpus via Three Rivers (dark blue line on the map).
To access the remainder of Walk This Way—Crude/Condensate Export Pipelines to Corpus and the Refineries They Feed you must be logged as a RBN Backstage Pass™ subscriber.
Full access to the RBN Energy blog archive which includes any posting more than 5 days old is available only to RBN Backstage Pass™ subscribers. In addition to blog archive access, RBN Backstage Pass™ resources include Drill-Down Reports, Spotlight Reports, Spotcheck Indicators, Market Fundamentals Webcasts, Get-Togethers and more. If you have already purchased a subscription, be sure you are logged in For additional help or information, contact us at info@rbnenergy.com or 888-613-8874.