In the new world where unencumbered crude exports are permitted, Corpus Christi holds a lot of strong cards as a major hub for shipping crude oil and lease condensate to international markets. Crude and condensate shipments out of Corpus have gone through the roof since 2012 as production in the close-by Eagle Ford soared. Pipelines offer producers direct routes to marine docks that currently ship crude to domestic refineries but could just as easily serve international customers. Today, we continue our look at Corpus's emerging role as a crude oil/condensate hub with a review of existing and planned storage and marine dock facilities.
In the fall of 1921, after a day of South Texas deer hunting and several shots of whiskey—true story!--the U.S. Army Corps of Engineers' district engineer in Galveston told the mayor of Corpus Christi that the Corps had selected Corpus as the site of a new deepwater port. Five years later, a ship channel from the Gulf of Mexico to Corpus had been dredged and the port was in business. The port's initial focus was on moving cotton, but by the start of World War II--with thousands of new oil wells being drilled in Nueces, San Patricio and other nearby counties, and the first refineries being built along the Ship Channel--the port's business had shifted largely to petroleum and petroleum products. Fast forward to the shale era. Oil still dominates activity at the port, and much of the Ship Channel is lined by refineries, a condensate splitter, storage facilities, and petroleum-oriented marine docks (see Figure 1). And even with the recent slowdown in Eagle Ford and Permian Basin drilling activity, large volumes of crude and condensate are being shipped out of Corpus. According to outbound commodity data published by the Port Authority, volumes of crude and condensate shipped out of Corpus averaged 680 Mb/d between January and November 2015. That is an amazing five times the average volume shipped in 2012 (136 Mb/d). According to the Corpus Port Authority data, outbound crude and condensate peaked in August 2014 at 757 Mb/d but was still close to 670 Mb/d in November 2015. 
Figure 1; Source: RBN Energy (Click to Enlarge)
In Episode 1 of our series on crude and condensate in Corpus Christi we provided a refresher course on what lease condensate is (an ultra-light form of crude oil with an API degrees gravity level of 45 or 50 or more), discussed why condensate (with its lighter range of hydrocarbons) is less desirable to Gulf Coast refineries configured to process heavier crudes, and described the rapid rise of crude and condensate output in the Eagle Ford and the Permian. Next, in Episode 2, we took a high-level look at how crude and condensate moves from the Eagle Ford and the Permian to Corpus (and from the Permian to Houston and Cushing, OK), then began a detailed review of pipelines to Corpus, including Plains All American's (PAA) Cactus Pipeline from the Permian's Delaware Basin to Gardendale and the first of several pipelines that move crude and condensate from the Eagle Ford to Corpus. The rest of those pipelines were discussed in Episode 3 and Episode 4; that fourth episode also described existing and planned refinery capacity in Corpus. Then, in Episode 5, we reviewed condensate-processing capacity in the region: condensate splitters and condensate stabilizers in light of Congress lifting crude export restrictions.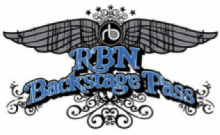 ONEOK Partners - No Sleep Till Bushton
We have released the first report in our new Spotlight series - available to Backstage Pass Members
For more information on the report click Here
Spotlight is a joint venture between RBN Energy, LLC
and East Daley Capital Advisors, Inc.
Back to Figure 1, which shows which crude/condensate pipelines feed Eagle Ford crude/condensate (and some Permian via the Cactus Pipeline) to which facilities and marine docks along the Ship Channel. We'll take this on from left to right (west to east):
To access the remainder of Walk This Way—Crude/Condensate Export Dock Facilities Ready to Roll in Corpus Christi you must be logged as a RBN Backstage Pass™ subscriber.
Full access to the RBN Energy blog archive which includes any posting more than 5 days old is available only to RBN Backstage Pass™ subscribers. In addition to blog archive access, RBN Backstage Pass™ resources include Drill-Down Reports, Spotlight Reports, Spotcheck Indicators, Market Fundamentals Webcasts, Get-Togethers and more. If you have already purchased a subscription, be sure you are logged in For additional help or information, contact us at info@rbnenergy.com or 888-613-8874.