The development of US liquefied natural gas (LNG) export facilities is picking up steam. Four projects—Sabine Pass LNG, Cameron LNG, Cove Point LNG, and Freeport LNG—are now under construction (up from only one this past summer), and Sabine Pass is only a year or so away from liquefying and exporting its first LNG. But what about Western Canada? It's got tremendous LNG export potential, but project proposals continue to face headwinds from cost concerns, regulatory uncertainty and the most recent hurdle – lower oil prices. Today, we consider the latest news on efforts to move Western Canadian gas to Japan and other overseas markets.
It's been clear for some time now that Western Canada needs new markets for its natural gas, particularly if producers there want to take fuller advantage of the large reserves of shale gas waiting to be tapped in the Horn River/Liard basins in northeastern British Columbia and the Montney play in northeastern BC and Alberta (see More Than A Feeling). A few years back, that gas would have been piped to eastern Canada and the US Northeast and Midwest, but producers in gas-rich shale plays south of the Canadian-US border have largely taken over those markets and left Western Canadian gas producers out in the cold, so to speak. A logical market for BC and Alberta gas, as we said a few months ago in our Slip Sliding Away series, would be LNG export facilities along the BC coast that could ship LNG to Japan, South Korea, China and other buyers a relatively short hop across the Pacific.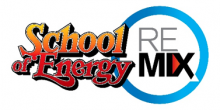 It's a REMIX! SCHOOL OF ENERGY CALGARY!
RBN's School of Energy has been reworked, restructured and reorganized to make the conference even better - more content, more models and more labs.
Calgary - March 30 - April 1, 2015
However, while development of liquefaction and export terminals has been heating up in the US, projects in BC have seemingly failed to catch fire. Part of the problem has been an infrastructure deficit. While the Sabine Pass, Cameron, Cove Point and Freeport LNG projects in the US have ready access to existing pipeline infrastructure (all were initially developed as LNG import facilities), most export projects along the BC Coast would need new or expanded pipelines to connect with gas supplies. Also, environmental approvals have been slow in coming, and concerns have been raised about the potential for cost escalation at BC LNG projects, in part because most would be built in remote areas, far from concentrations of skilled craftsmen (and worker housing). Then there was the pesky matter of whether the BC government might impose onerous taxes on LNG exporters. (That's been resolved to developers' general satisfaction.) But the latest hurdle to the success of these projects could prove to be the thorniest yet – namely lower oil prices. That is because Canadian (and U.S.) LNG projects will compete to sell their gas into Asian markets where - as we explained in "Courtesy of The Red White and Blue" – most LNG prices are set by a monthly Index linked to oil prices known as the Japanese Crude Cocktail or JCC. So if oil prices fall then the JCC price that buyers pay is lower and the economics of long-distance LNG projects look worse.
As a result – although it's too soon to say for sure whether Western Canadian gas producers and LNG export developers will succeed--it seems likely that no more than two or three will be built in the foreseeable future, and maybe not even that many. For example, in a mid-November 2014 presentation, Bentek predicted that only three BC projects - Douglas Channel Energy, Pacific NorthWest LNG and Prince Rupert LNG together would get off the drawing board and export the equivalent of nearly 3 Bcf/d of natural gas by the mid-2020s (at which time eight US projects could be exporting up to 12 Bcf/d; see Figure 1). But already the largest of those three – the Pacific NorthWest LNG project has been put on hold by its biggest investor, Petronas, the Malaysian state-owned oil company, citing plunging oil prices.
To access the remainder of Still Slip Sliding Away?—An Update on Canadian LNG Exports you must be logged as a RBN Backstage Pass™ subscriber.
Full access to the RBN Energy blog archive which includes any posting more than 5 days old is available only to RBN Backstage Pass™ subscribers. In addition to blog archive access, RBN Backstage Pass™ resources include Drill-Down Reports, Spotlight Reports, Spotcheck Indicators, Market Fundamentals Webcasts, Get-Togethers and more. If you have already purchased a subscription, be sure you are logged in For additional help or information, contact us at info@rbnenergy.com or 888-613-8874.