Mexico has emerged as an important and growing market for U.S. natural gas producers, and for U.S. midstream companies scrambling to develop gas pipelines to serve Mexico's gas consumers. Meanwhile, U.S. gasoline, diesel and liquefied petroleum gas (LPG) exports to Mexico are also up. Petróleos Mexicanos (Pemex)—the state-owned hydrocarbon giant, now in the midst of a major reboot—is on the hunt for private-sector partners to help revive Mexico's sagging oil and gas production, and U.S. oil producers and Pemex are planning their first swaps of crude. Today we highlight RBN Energy's latest Drill Down report examining the changing yins and yangs of cross-border energy relations.
Just a few years ago, U.S./Mexican energy interactions were dominated by Pemex sales of heavy Maya crude oil to refineries along the U.S. Gulf Coast. Now, imports of Mexican crude such as Maya to the U.S. are off although a crude swap between the U.S. and Mexico recently approved by the Department of Commerce Bureau of Industry and Security (BIS) permits up to 75 Mb/d of Mexican heavy crude to be swapped with an equivalent volume of U.S. light crude. This swap arrangement suits both countries in the short term but it is unclear if it will increase the scale of Mexico's crude imports to the U.S. in the long run. Meantime U.S. exports of natural gas to Mexico are through the roof, and U.S.-sourced gasoline, diesel and LPG are helping Pemex meet Mexico's domestic needs for those fuels. Also—and this may prove to be most important of all—the Mexican government has approved constitutional and legislative changes to encourage private-sector partnerships with Pemex in oil and gas exploration. Further, Pemex and Comisión Federal de Electricidad (CFE), the state-owned electric utility now building a fleet of new gas-fired power plants, are turning to U.S. (and Canadian) midstream companies to build, own and operate thousands of miles of new gas pipelines to deliver needed supply.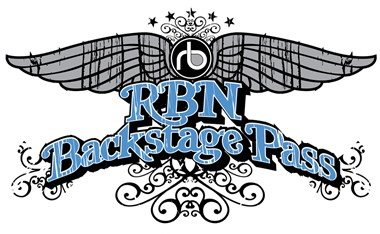 With A Little Help From My Friends: Big Changes in Mexico / U.S. Energy Interactions
We have released our latest Drill-Down report for Backstage Pass subscribers describing the dramatic transformation in energy relations between the U.S. and Mexico in the past few years.
More information about With A Little Help From My Friends: Big Changes in Mexico / U.S. Energy Interactions here.
In our latest Drill Down report released today, we review how the fall-off in Mexican crude oil exports to the U.S. is tied mostly to declining production of heavy crude in older Pemex fields such as the offshore Cantarell, and Mexico's inability (so far at least) to develop new, replacement fields. In the natural gas sector, we describe how rising U.S. exports to Mexico are a direct result of burgeoning U.S. gas production, in particular the Eagle Ford and the Permian Basin, both of which are close to the U.S./Mexico border. U.S. exports of gasoline, diesel, liquefied petroleum gas (LPG) and other refined products to Mexico are increasing as well, not only because Mexico's economy is growing, but because Pemex's refineries are unable to keep up with domestic demand and need to be modernized and expanded. (Figure 1 shows the key elements of Mexico's energy infrastructure.)
To access the remainder of With a Little Help from My Friends—A Drill Down on U.S/Mexico Energy Interactions you must be logged as a RBN Backstage Pass™ subscriber.
Full access to the RBN Energy blog archive which includes any posting more than 5 days old is available only to RBN Backstage Pass™ subscribers. In addition to blog archive access, RBN Backstage Pass™ resources include Drill-Down Reports, Spotlight Reports, Spotcheck Indicators, Market Fundamentals Webcasts, Get-Togethers and more. If you have already purchased a subscription, be sure you are logged in For additional help or information, contact us at info@rbnenergy.com or 888-613-8874.