Demand for diluent range light hydrocarbon materials such as natural gasoline and condensate that are used to reduce the viscosity of heavy Canadian bitumen crude so that it can flow in pipelines, is forecast to increase from 380 Mb/d in 2014 to 685 Mb/d by 2019. Increasing bitumen crude production in the Western Canadian oil sands region drives that demand. New large scale bitumen projects in Alberta requires two pipelines – one to ship crude production to market and one to ship in diluent for blending. Today we start a new series detailing the expanding western Canadian diluent distribution network.
RBN has frequently detailed the challenges that producers in the Western Canadian sedimentary basin (WCSB) have faced transporting heavy bitumen crude from the Alberta oil sands formations to market. Bitumen crude that is not first upgraded by partial refining (to make light synthetic crude oil or SCO) cannot flow in pipelines unless it is diluted by blending with as much as 30 percent of lighter hydrocarbons (known as diluent) or heated up. Heating is used infrequently for short distances but diluent blending is the preferred method for most Canadian producers that ship such heavy crude by pipeline.  Our analysis to date has mostly focused on the longest part of the bitumen crude journey – from pipeline hubs in Edmonton and Hardisty (see Edmonton and Hardisty – Storing Crude Oil in Harmony) to refineries in the U.S. Midwest and on the Gulf Coast (see Go Your Own Way).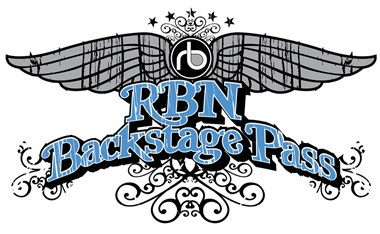 NEW !! Houston, We Have a Problem
An Oil Storage Shortfall on the Horizon
We have just released our tenth Drill-Down report for Backstage Pass subscribers examining the adequacy of crude storage in the Houston area, including a tabulation of major storage facilities in the region. More information about Houston We Have A Problem here.
Delays in the build out of pipeline infrastructure from Alberta to the U.S. and in plans to build pipelines to tidal water on Canada's West Coast have encouraged producers to use expensive rail transport to by-pass congestion and crude price discounts in Edmonton. However, even though some crude by rail movements of bitumen require less diluent material for transport, most all of the current production of WCSB heavy crude is still blended with diluent for its journey to market. Since - as we shall see - WCSB production of diluent materials only meets about 40 percent of current demand, significant quantities of these light hydrocarbons have to be imported into Canada (mostly from the U.S.) and transported to the production regions. We have previously covered the routes that two types of diluent – natural gasoline and condensate – take from the U.S. to Canada – see for example "Utica Condensate Routes to Canada" and the earlier "It's A Kinder Magic" and "Plains, Trains and Diluent Deals".
To access the remainder of Parallel Lines - The Diluent Trail Across Canada - Introduction you must be logged as a RBN Backstage Pass™ subscriber.
Full access to the RBN Energy blog archive which includes any posting more than 5 days old is available only to RBN Backstage Pass™ subscribers. In addition to blog archive access, RBN Backstage Pass™ resources include Drill-Down Reports, Spotlight Reports, Spotcheck Indicators, Market Fundamentals Webcasts, Get-Togethers and more. If you have already purchased a subscription, be sure you are logged in For additional help or information, contact us at info@rbnenergy.com or 888-613-8874.