Between them the TransCanada Grand Rapids, Enbridge Norlite and Devon/MEG Access pipelines currently being planned and built out will be able to deliver an extra 1 MMb/d of diluent to oil sands producers by 2017. That's more than producers currently expect to need until 2030. The diluent will be shipped north from Edmonton terminals to production plants and blended with bitumen before making the return trip as dilbit or railbit destined for long-haul transport by pipe or rail to U.S. and Canadian markets. Today we describe the pipeline build out plans.
This series reviews infrastructure delivering increasing quantities of diluent to production locations in Western Canada. The first episode (see The Diluent Trail Across Canada – Introduction) provided an overview of current and expected demand for diluent range materials for use by oil producers in the Western Canadian Sedimentary Basin (WCSB). Total Canadian demand for diluent in 2014 is expected to average 380 Mb/d – meaning that with 160 Mb/d of local supply about 220 Mb/d will be imported – mostly from the U.S. By 2019 total Canadian diluent demand is expected to increase to 685 Mb/d and some of that will be supplied by imports from the U.S. Episode Two covered the Southern Lights and Cochin pipeline diluent routes from the U.S. to Western Canada that deliver the majority of those imported supplies today. In Episode 3 we looked at the diluent distribution network in the two Edmonton hubs of Sherwood Park and Fort Saskatchewan, operated by Enbridge and Keyera respectively. Diluent distributed through pipelines and storage in these two hubs is comingled and has to meet the Enbridge CRW specification. In Episode 4 we looked at plans by midstream pipeline company Pembina to build a Canadian Diluent hub at Fort Saskatchewan fed primarily by growing local supplies from their Western Canadian gathering and processing system. In Episode 5 we described expanding diluent pipelines operated by Plains Midstream Canada and Inter Pipeline. This time we describe planned diluent pipelines out of Fort Saskatchewan proposed by TransCanada and Enbridge as well as the recent expansion of the Devon/MEG Energy 50/50 joint venture Access pipeline.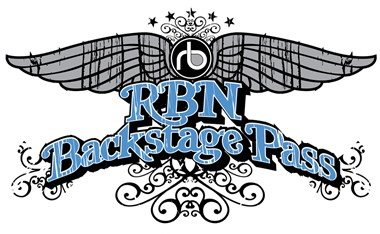 50 Ways to Leave the Marcellus:
We have just released our eleventh Drill-Down report for Backstage Pass subscribers examining Northeast natural gas take away capacity.
More information about 50 Ways here.
TransCanada Grand Rapids
TransCanada is a major pipeline system owner and operator in North America with extensive storage and outbound pipelines in Hardisty (see Storing Crude Oil in Harmony) and an expanding presence in Edmonton. The company is currently constructing the TC Terminal in the Heartland region of Fort Saskatchewan, north of Edmonton together with the125 mile, 900 Mb/d capacity Heartland pipeline to Hardisty. Both these projects are planned to be in service during 2H 2015 (see Edmonton and Hardisty). 
TransCanada has also just received regulatory approval (in October 2014) to begin construction of the 300 mile Grand Rapids pipeline from the Heartland terminal to Fort McKay, northwest of Fort McMurray in the oil sands production region (see map in Figure #1). Grand Rapids will carry up to 900 Mb/d of blended bitumen and diluent from Fort McMurray to Edmonton and up to 330 Mb/d of diluent in the opposite direction. The pipeline is planned to come online in stages starting in mid-2016 with completion expected in 2017 and includes approximately 1 MMBbl of storage capacity.
To access the remainder of Parallel Lines – The Diluent Trail Across Canada – Part 6 TransCanada, Enbridge, Devon and MEG you must be logged as a RBN Backstage Pass™ subscriber.
Full access to the RBN Energy blog archive which includes any posting more than 5 days old is available only to RBN Backstage Pass™ subscribers. In addition to blog archive access, RBN Backstage Pass™ resources include Drill-Down Reports, Spotlight Reports, Spotcheck Indicators, Market Fundamentals Webcasts, Get-Togethers and more. If you have already purchased a subscription, be sure you are logged in For additional help or information, contact us at info@rbnenergy.com or 888-613-8874.