Developing new natural gas pipeline capacity in the Northeast isn't easy. Environmental rules are tough, local citizens are well-organized, and—in New England in particular—the electricity market structure is not, shall we say, pipeline development-friendly. Still, with gas needs in the region rising, and all that Marcellus gas close at hand, midstream companies are doggedly and creatively pursuing pipeline projects, and making some headway. Today, we update efforts to advance the Constitution Pipeline, the Northeast Energy Direct project, and Access Northeast, all of which are planned to help move Marcellus gas into the heart of New England.
It's no secret the gas pipeline infrastructure that for decades served the Mid-Atlantic States and New England well has needed—and still needs—a major reworking. Back in the pre-shale era, when most people would have guessed that "Marcellus" was a lesser-known Roman emperor, the Northeast region as a whole received its gas from Gulf Coast via long-haul pipelines. Now, with Marcellus gas production on a tear (and gas prices relatively low and stable), the big concern of producers and midstream companies alike isn't getting Gulf Coast gas to the Northeast, it's getting Marcellus gas out—to nearby consumers (like those in New Jersey, New York City and New England) and consumers far away (like those in Florida, Chicago and the Gulf Coast itself). We've written about this quite a bit, most recently—and most comprehensively--in our November 2014 Drill-Down Report, "50 Ways to Leave the Marcellus." We've also blogged more specifically about pipeline expansions to the Big Apple ("Another Gassy Day in New York City") and to New England (the "Please Come to Boston" series). Expanding gas pipeline can have a tremendous effect; new capacity into New York City has eliminated the traditional price premium (or basis) to Henry Hub—wholesale gas prices earlier this month ( December 2014) were lower in Manhattan than they were in Baton Rouge, and they are about the same now! But while some incremental capacity to New England is being added (the Algonquin Incremental Market—or AIM—project being one example), efforts to add game-changing amounts of capacity to the six-state region have been stymied. That major-project logjam may be beginning to break.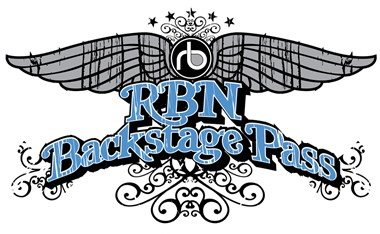 NEW !! Blinded by the Lights – Finding Markets for U.S. Field and Plant Condensate
We have just released our twelfth Drill-Down report for Backstage Pass subscribers examining the supply and demand balance for field and plant condensate.
More information about Blinded by the Lights here.
Before we get into recent developments that could signal an end to the project logjam, we need to recap some of the regulatory politics behind New England's slow-boat opening up of access to Marcellus gas. To explain, there are two distinct project types designed to bring more natural gas to New England. The first of these are those projects backstopped by local distribution companies (LDCs) that are designed to increase gas supplies to residential and commercial end users and have the regulatory support to make long-term "firm" commitments for pipeline capacity. Two examples of this type of project that are already being built are the Spectra Energy owned AIM, which by late 2016 will add 332 MMcf/d of capacity to that company's Algonquin Gas Transmission (AGT) pipeline network, and Atlantic Bridge, which by late 2017 could add another 582 MMcf/d. The second and more controversial type of gas transmission project is based on the premise that New England will need a lot more gas pipeline capacity if regulators and the overseers of the region's competitive electricity market determine they need a long-term fix to the problem of LDCs monopolizing gas deliveries on very cold winter days. (As we said in our Polar Vortex Spurs Catch-22 Workaround blog, new pipelines to serve New England generators won't get built without firm commitments for pipeline capacity, which the regional power market doesn't compensate generators for.) For this second type of project, the biggest challenge for the midstream companies sponsoring proposals is the need to secure firm shipper commitments from electric power generators.to get the pipelines approved by regulators and built. It is this second type of project that has seen recent signs of positive developments.
For instance, in early December 2014 the Federal Energy Regulatory Commission (FERC) approved two key projects aimed at increasing New England's access to Marcellus gas: the Constitution Pipeline and the Wright Interconnection Project (WIP)—see Figure #1.
To access the remainder of I Believe (This) Can Fly—Pursuing Gas Pipeline Projects in the Northeast you must be logged as a RBN Backstage Pass™ subscriber.
Full access to the RBN Energy blog archive which includes any posting more than 5 days old is available only to RBN Backstage Pass™ subscribers. In addition to blog archive access, RBN Backstage Pass™ resources include Drill-Down Reports, Spotlight Reports, Spotcheck Indicators, Market Fundamentals Webcasts, Get-Togethers and more. If you have already purchased a subscription, be sure you are logged in For additional help or information, contact us at info@rbnenergy.com or 888-613-8874.