Data from the new Energy Information Administration (EIA) monthly report on crude-by-rail (CBR) shows a marked increase in shipments out of the Rockies during 2014 as production outstripped pipeline capacity. The data history EIA provides also shows that significant CBR movements within the Gulf Coast region (presumably out of the Permian) occurred in 2013 when crude price differentials helped rail economics. Rail shipments to California from Texas have yet to take off however.  Today we wrap up our analysis of monthly EIA CBR data.
In Episode 1 of this series we introduced new EIA monthly data on CBR movements in the U.S. and Canada. The data derives from carload rail movements captured by the Surface Transportation Board (STB) and various estimates of Bbl per carload. The EIA report is updated monthly with recent months being estimates based on historical correlations. We found that the growth in U.S. CBR shipments (up from 20 Mb/d in January 2010 to just under 1 MMb/d in December 2014) closely tracked expanding U.S. crude production (up 71%) over the past four years. CBR has proven to be a flexible solution for producers waiting on pipeline infrastructure. But while the volume of CBR movements increased, favored origins and destinations changed considerably over time as crude price differentials between the inland market represented by West Texas Intermediate (WTI) crude at Cushing and the coastal market represented by Brent crude, narrowed. In Episode 2 we looked at the EIA estimates of CBR shipments from Canada to the U.S. that grew from just 7 Mb/d in January 2012 to 130 Mb/d in January 2015. Although rail shipments are growing, they still only represent 4% of total U.S. crude imports from Canada (3.2 MMb/d in January 2015). However, pipeline congestion out of Western Canada has prompted the build out of significant rail loading infrastructure. The possibility to reduce rail costs versus pipeline by blending less diluent with heavy bitumen crude shipped as "Railbit" in insulated railcars has been much discussed but remains limited because producers are reluctant to invest in the necessary heating infrastructure. The recently announced delay to the TransCanada Energy East project and continued delays with other Canadian takeaway pipelines will inevitably place greater focus on rail if Canadian production continues to grow. In this third and final episode we look at rail shipments out of the Rockies and from the Gulf Coast region.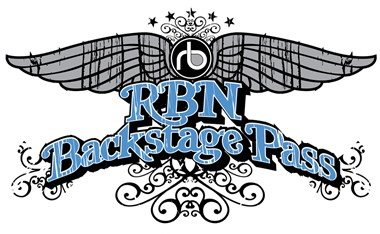 Join Together With Demand – The Who and How of Marcellus/Utica Midstream
We have released the third in our 2015 Drill-Down report series for Backstage Pass subscribers examining the integrated nature of midstream infrastructure in the Marcellus/Utica region.
More information about Join Together With Demand here.
We first examine rail shipments out of the Rockies – known to the EIA as Petroleum Administration District for Defense (PADD) IV – consisting of Montana, Wyoming, Colorado, Utah and Idaho. The shaded areas on the chart in Figure #1 show the EIA estimates for CBR movements from PADD IV to other regions of the U.S. and Canada in Mb/d against the left axis. In the three years from January 2012 to January 2015 total CBR shipments out of PADD IV grew 18 fold from 10 Mb/d to just under 200 Mb/d – picking up significantly during 4Q 2013. Just as we have seen with the growth of CBR in North Dakota and Canada earlier in this series, the take off in the Rockies correlates closely with growing crude production in the region – in particular production from the Niobrara shale. The orange line on the chart (against the right axis) represents monthly Niobrara crude production estimates – growing nearly 3 fold over the period from 137 Mb/d in January 2012 to 395 Mb/d in January 2015. As happened in North Dakota, the rapid growth in Rockies crude production overwhelmed existing pipeline capacity – encouraging the build out of rail loading facilities.
We have previously detailed the build out of takeaway infrastructure in the Rockies as a result of increased Niobrara crude production from Wyoming's Powder River and Colorado's Denver Julesburg (DJ) basins (see Hey Mr. D.J., Gimme All Your Barrels and the earlier Bananarama in the Rockies blog series). Although there are several large pipelines due online in 2015 and 2016 that will alleviate takeaway congestion, rail took up the slack and helped producers get crude to market in 2014. The big increase in overall CBR movements that you see in the chart during 2014 mirrored the build out of rail load facilities in Wyoming (that added 5 load terminals with over 400 Mb/d capacity since the end of 2013) and in Colorado (three large rail load terminals with 130 Mb/d capacity). 
To access the remainder of A Look At The (Crude-By) Rail Track Record – EIA Monthly CBR Movements From Rockies And Gulf Coast you must be logged as a RBN Backstage Pass™ subscriber.
Full access to the RBN Energy blog archive which includes any posting more than 5 days old is available only to RBN Backstage Pass™ subscribers. In addition to blog archive access, RBN Backstage Pass™ resources include Drill-Down Reports, Spotlight Reports, Spotcheck Indicators, Market Fundamentals Webcasts, Get-Togethers and more. If you have already purchased a subscription, be sure you are logged in For additional help or information, contact us at info@rbnenergy.com or 888-613-8874.