Does it make sense to build natural gas pipeline capacity that will only be used a few weeks a year? That's a question that continues to spark debate in New England, where the existing pipeline network is sufficient most of the year but unable to supply the region's growing number of gas-fired power plants during the coldest winter days. What's the answer? Building gas pipeline capacity that will remain largely unused? Relying on oil and LNG as a permanent gas-supply backup for power generators? Or maybe building pipeline capacity to provide not only peak, wintertime service to generators but off-peak service to LNG exporters? Today, we continue our look at a vexing dilemma with major implications for Marcellus gas producers.
Much like Texas, New England considers itself as a unique part of the U.S., with its own food (lobster, chowder, baked beans), sports quirks (singing Neil Diamond's "Sweet Caroline" in the middle of the eighth inning at Fenway), and an affinity for Subarus, sailboats and Sam Adams beer. As far as the energy world is concerned, though, what sets New England apart is a growing desire for natural gas (as a replacement for coal), coupled with a gas pipeline network that many say is no longer up to snuff. As we said in Episode 1, the region's much-discussed pipeline capacity shortfalls have been largely mitigated this winter because power generators—encouraged by low oil prices and incentives (from ISO New England, the operator of the electric grid) to lock in backup supplies of oil and LNG—have been ready, willing and able to switch their dual-fuel power plants away from piped-in gas and onto oil and LNG-sourced gas if market conditions warrant. Still, many say, wouldn't it be better for New England to have the gas pipeline capacity it needs to meet its peak winter needs? After all, vast volumes of inexpensive Marcellus gas are close at hand in northeastern Pennsylvania.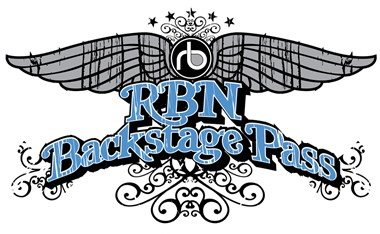 I'll Take You There: NGL Infrastructure in the Permian Basin and the Eagle Ford
We have released our second 2015 Drill-Down report for Backstage Pass subscribers providing NGL production forecasts and an inventory of takeaway infrastructure for the Permian and Eagle Ford
More information about I'll Take You There here.
As we know, though, gas pipeline development (and financing) typically depends on local distribution companies (LDCs), gas marketers and generators making long-term commitments for portions of the pipeline's capacity. And New England's competitive electricity market is not currently structured to compensate generators if they lock in pipeline capacity (see our Please Come to Boston series). So pipeline developers and others are thinking outside the box. Most recently, in mid-February (2015), Spectra Energy (owner of the Algonquin Gas Transmission system, or AGT, and part-owner of the Maritimes & Northeast Pipeline, or MNP) and electric distribution companies (EDCs) Eversource and National Grid unveiled an updated plan to advance the planned Access Northeast gas pipeline project. The $3 billion Access Northeast plan would add up to 1 Bcf/d of gas pipeline capacity into New England by November 2018, primarily through enhancements to AGT through Connecticut, Rhode Island and Massachusetts, and deliver needed gas to roughly 5,000 MW of the region's gas-fired units (see Figure #1).
To access the remainder of Don't Give Up On Us—Optimizing Expanded Gas Pipeline Capacity in New England you must be logged as a RBN Backstage Pass™ subscriber.
Full access to the RBN Energy blog archive which includes any posting more than 5 days old is available only to RBN Backstage Pass™ subscribers. In addition to blog archive access, RBN Backstage Pass™ resources include Drill-Down Reports, Spotlight Reports, Spotcheck Indicators, Market Fundamentals Webcasts, Get-Togethers and more. If you have already purchased a subscription, be sure you are logged in For additional help or information, contact us at info@rbnenergy.com or 888-613-8874.