The long-awaited Panama Canal expansion is expected to be complete and operational in January 2016, more than a year late and just in time to allow much larger liquefied natural gas (LNG) tankers to move product from Sabine Pass through the canal to Asian and Latin American customers. The canal's ability to handle larger ships with "New Panamax" dimensions also will make transporting growing U.S. liquid petroleum gas (LPG) exports more efficient and less costly. And the canal expansion may make shipments of crude from Gulf Coast ports to West Coast refineries cost-competitive (but that's not a sure thing). In today's blog, we discuss the latest on the canal expansion and what it means to U.S. and global energy markets.
The multibillion-dollar expansion of the Panama Canal, which will more than double the overall capacity of the 100-year-old cut-through between the Caribbean and the Pacific, has been on our blogging radar for some time; two years ago we gave a primer on the subject (see Panama Tailored to Fit Larger Vessels), and since then we've referred to the canal expansion and its likely impact in several blogs (see Courtesy the Red, White and Blue; Stayin' Afloat with the LP Gees; and Rock the Boat Don't Rock the Boat—Jones Act Vessels Through the Panama Canal?). Most important for the energy industry, the canal expansion will  enable far larger ships to use the waterway, and will slash the distance, travel time, weather risk—and potentially the cost (although canal tolls are hefty) of moving hydrocarbon liquids from the Gulf Coast to Asia. (The only alternative for very large ships making that trip now is going around Cape Horn, the southern tip of South America.) Currently—that is, until the canal expansion opens for business 15 months from now—ships traversing the Panama Canal can be no longer than 965 feet and no wider than 106 feet; their drafts (or depth below water level) is capped at just under 40 feet. (Ships up to this size and draft are known as "Panamax" vessels.) Come January 2016, the "New Panamax" dimensional limits of ships using the canal will be increased to 1,200 feet in length, 160 feet in width, and 50 feet of draft.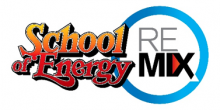 It's a REMIX!
RBN's School of Energy has been reworked, restructured and reorganized to make the conference even better - more content, more models and more labs.
Houston - October 29-31, 2014
Calgary - March 30 - April 1, 2015
You might say, "That's a significant change, but is it really transformational?" The answer is, yes it really is a game-changer as far as LNG is concerned, and a very big deal for LPG too. The current limit on ship size in the Panama Canal prevents more than 90% of the world's nearly 400-ship fleet of LNG carriers from using the waterway. The New Panamax dimensions, in stark contrast, include more than 90% of the worldwide LNG fleet. In fact, the only LNG carriers that will not be able to use the canal because of their width are the Q-Flex (164 feet wide) and Q-Max (180 feet wide), whose use was pioneered by Qatar Gas to move staggering volumes of LNG (up to about 157 metric tons or MT for the Q-Flex and about 193 MT for the Q-Max). And it's possible (due in part to pressure from the Japanese government and others) the Panama Canal Authority may eventually allow Q-Flex carriers through, once canal operators gain some experience with carriers 160 feet wide. The situation is not that different for the ships that move LPG—propane and butanes.  These refrigerated carriers come in a variety of sizes, but the natural preference (for economies-of-scale's sake) of LPG marketers and buyers is the "very large gas carriers" (VLGCs) that are the F-350 Crew Cabs or Hummer stretch limos of the LPG-transport world. As we discussed in Episode 2 of our Stayin' Afloat with the LP Gees series, VLGCs carry between 375 MBbl and 550 MBbl (depending on the model), but only 20% of the roughly 160 VLGCs now plying the seas can fit through the existing Panama Canal. When the canal expansion is completed, every VLGC on Earth will be able to use the waterway.
To access the remainder of A Man, a Plan, an Expanded Panama Canal—A Boost for LNG, LPG Transport you must be logged as a RBN Backstage Pass™ subscriber.
Full access to the RBN Energy blog archive which includes any posting more than 5 days old is available only to RBN Backstage Pass™ subscribers. In addition to blog archive access, RBN Backstage Pass™ resources include Drill-Down Reports, Spotlight Reports, Spotcheck Indicators, Market Fundamentals Webcasts, Get-Togethers and more. If you have already purchased a subscription, be sure you are logged in For additional help or information, contact us at info@rbnenergy.com or 888-613-8874.