The Panama Canal expansion, set for a January 2016 debut, will slash the travel time for larger ships ferrying U.S.-sourced LNG and LPGs from the Gulf Coast (or East Coast) to Japanese and other Asian buyers. And—no surprise here--for ship charterers, time is money, and the ability to make three roundtrips instead of two every three months is a big deal. Being able to use ships with larger, "New Panamax" dimensions is welcome news to Asian utilities awaiting delivery of American LNG, and to Asian petrochemical manufacturers seeking to diversify their LPG sourcing and/or shift from naphtha to LPGs as their preferred feedstock. In today's blog, we continue our look at what longer, wider and deeper canal locks mean for U.S. hydrocarbon exports.
The opening of the Panama Canal 100 years ago was transformational not only for U.S. shipping but for the American economy and, many would say, for the role of the U.S. in world affairs. To maintain its stature in international shipping, however, the canal has badly needed an expansion that would allow much larger ships to float through. As luck would have it, the canal expansion in the works for the past few years will be coming online just as the first U.S. LNG export terminal (Cheniere Energy's Sabine Pass) starts up, and as exports of LPGs—propane, normal butane and isobutane—rise to new, previously unforeseen heights. In Episode 1, we explained that ships currently traversing the Panama Canal can be no longer than 965 feet and no wider than 106 feet; their draft (or depth below water level) is capped at just under 40 feet. (Ships up to this size and draft are known as "Panamax" vessels.)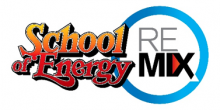 It's a REMIX!
RBN's School of Energy has been reworked, restructured and reorganized to make the conference even better - more content, more models and more labs.
Houston - October 29-31, 2014
Calgary - March 30 - April 1, 2015
Come January 2016, the "New Panamax" dimensional limits of ships using the canal will be increased to 1,200 feet in length, 160 feet in width, and 50 feet of draft. That extra footage will make a world of difference to shippers. The current limit on ship size in the Panama Canal prevents more than 90% of the world's nearly 400 LNG carriers from using the waterway, but the New Panamax dimensions include about 90% of the worldwide LNG fleet. Similarly, only about 20% of "very large gas carriers" (VLGCs)—the preferred ships for moving LPGs long distances—can squeeze through the existing Panama Canal. Come January 2016, every VLGC on earth will be able to use the waterway.
As we said last time, most of the LNG to be exported from Sabine Pass—the first export terminal on the Gulf Coast--will find its way through the expanded canal en route to Asia, most likely in ships just within the New Panamax size limits. The Asia-focus of LNG deliveries also is true for the three other LNG export terminals already approved by both the U.S. Department of Energy (DOE) and the Federal Energy Regulatory Commission (FERC): Cameron LNG in Louisiana, Freeport LNG in Texas, and Cove Point in Maryland (which received its FERC OK on September 29). Cameron LNG (see rendering below) will come online in 2017-18; its output of 12 million tons a year (MTPA) will be divided among project co-developers Sempra Energy (50.2%), GDF Suez, Mitsubishi Corp. and Mitsui & Co. (16.6% each), all targeting Asian markets.
To access the remainder of A Man, a Plan, an Expanded Panama Canal— Cutting Travel Times for LNG and LPG-laden Ships you must be logged as a RBN Backstage Pass™ subscriber.
Full access to the RBN Energy blog archive which includes any posting more than 5 days old is available only to RBN Backstage Pass™ subscribers. In addition to blog archive access, RBN Backstage Pass™ resources include Drill-Down Reports, Spotlight Reports, Spotcheck Indicators, Market Fundamentals Webcasts, Get-Togethers and more. If you have already purchased a subscription, be sure you are logged in For additional help or information, contact us at info@rbnenergy.com or 888-613-8874.