Enhanced oil recovery is like CPR and a pacemaker to an oil field on the brink of death. Once-vibrant wells whose production had declined to a trickle can be amazingly revived when "flooded" with large volumes of CO2. With continued injections of CO2, those higher production levels can be maintained for years on end. But CO2-EOR requires CO2—lots of it—and the number of mature oil fields that can benefit from EOR is limited by the amount of CO2 that can be produced and piped to where it's needed. In today's blog, we continue our look at the Rodney Dangerfield of crude oil production techniques.
The U.S. Department of Energy (DOE) estimates that well over half of the nation's known oil resources remain "stranded" underground and will require EOR or other advanced techniques to be recovered for productive use. As we said in Episode 1, primary recovery of oil from a conventional well (through natural pressure and pumps) typically removes only 10% of a reservoir's total oil, and secondary recovery (mostly injecting water to displace oil and drive it to a production wellbore) removes another 20 to 40%, leaving as much as 70% of a reservoir's oil in place. EOR—or tertiary recovery by injecting CO2—can un-trap a significant portion of what's left. But going the CO2-EOR route is not for the faint-hearted. First of all, an oil field owner needs reliable access to large volumes of CO2—not just the natural or industrial source of the CO2, but a pipeline to deliver it to the oil field. The pipeline alone can cost tens or even hundreds of millions of dollars; then there's the cost of the CO2 itself and the costs of injecting the CO2 (usually with intermittent injections of water), removing any CO2 from the oil produced, and recirculating the CO2 for another go-round. Large CO2 separation units can cost up to $50 million a pop. And CO2-EOR isn't a sure thing. It doesn't work well on every field, and in some places it hardly works at all. As a result of the costs and the risks, most of the CO2-EOR projects out there (there are 110-plus, with more than half of them in Texas) are being undertaken by a relatively short list of companies that specialize in CO2-EOR or view it as an important element of their business. Occidental Petroleum (the king of CO2-EOR in the Permian) and Denbury Resources are two, but there are others.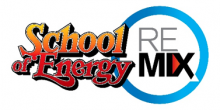 It's a REMIX!
RBN's School of Energy has been reworked, restructured and reorganized to make the conference even better - more content, more models and more labs.
Houston - October 29-31, 2014
Calgary - March 30 - April 1, 2015
Because of a combination of geologic happenstance and federal tax policy (the latter of which encourages EOR), the most robust CO2 pipeline infrastructure lies between naturally occurring CO2 sources in southern Colorado (McElmo Dome, Doe Canyon, and Sheep Mountain) and northeastern New Mexico (Bravo Dome) and mature oil fields in the Permian Basin in West Texas. Naturally occurring CO2 is also tapped at Jackson Dome in Mississippi and piped to mature oil fields in the Magnolia State, Louisiana and Texas (see purple dots and black lines in Figure #1).
To access the remainder of EOR Don't Get No Respect—Power Projects Capturing CO2 Boost EOR you must be logged as a RBN Backstage Pass™ subscriber.
Full access to the RBN Energy blog archive which includes any posting more than 5 days old is available only to RBN Backstage Pass™ subscribers. In addition to blog archive access, RBN Backstage Pass™ resources include Drill-Down Reports, Spotlight Reports, Spotcheck Indicators, Market Fundamentals Webcasts, Get-Togethers and more. If you have already purchased a subscription, be sure you are logged in For additional help or information, contact us at info@rbnenergy.com or 888-613-8874.