If you think that yesterday's 13 year-low CME/NYMEX crude settlement price ($26.21/Bbl – February 11, 2016) is bad news for struggling U.S. producers then try putting yourself in Canadian producer's shoes! The headwinds facing Western Canada's heavy oil sands these days would try the patience of a saint. Prices for benchmark Western Canadian Select (WCS) blend in Alberta traded as low as $12.50/Bbl in January 2016 – clawing back to $14.06/Bbl on February 10, 2016. But by the time gathering, transport and diluent purchase costs are subtracted, the netback (market price less transport cost) at the lease is negative for many producers – especially when shipping by rail.  To be clear, that's below zero at the wellhead!  Yet there are few signs that production is falling off – at least in the short term. Today we lament the ongoing plight of Canadian producers.
The last time we looked at the fortunes of Canadian crude producers was back in July 2015 (see Keep On Pushing). Most production from our northern neighbors comes not from shale but from heavy oil sands in Western Canada – where output has been increasing steadily for decades. The heavy bitumen produced in this region is extracted using various technologies (see We Are The Champions) with some mined at the surface (mostly upgraded in the region to produce light synthetic crudes) and most of the rest extracted underground or in-situ using steam assisted gravity drainage (SAGD). Much of the recent expansion has involved SAGD – that requires high upfront expenditure in plants that produce steam used to heat and extract bitumen underground. These plants produce crude for decades once they are up and running. The bitumen produced is very heavy, which means high viscosity.    Consequently, it only flows when heated mixed with another hydrocarbon that reduces the viscosity. Practically speaking this means that it must be mixed with a lighter diluent hydrocarbon such as condensate or natural gasoline to make blended crudes - known as dilbit - in order to flow to downstream markets in pipelines (see Heat It).
Since Canada produces more than enough crude to meet its own needs the majority of heavy crude production is exported to the U.S. These crudes initially fed refineries in the Midwest but in the past few years supplies exceeded refiner's needs in that region. Now Canadian producers are targeting the U.S. Gulf Coast region that has about 2 MMb/d of heavy crude processing capacity. However, getting growing crude production out of Canada and then as far south as the Gulf Coast has not been easy. Midstream developers have been beset by difficulties including headline grabbing delays to and rejection of permits for the TransCanada Keystone XL pipeline. The opening up in December 2014 of the Enterprise/Enbridge joint venture 450 Mb/d Seaway Twin pipeline from Cushing to Freeport, TX in conjunction with the Enbridge 585 Mb/d Flanagan South line from Pontiac, IL to Cushing enabled the first significant pipeline flows of heavy Canadian crude to reach the Texas Gulf Coast (see They Did It Seaway).  But pipeline capacity constraints getting Canadian crude across the border into the U.S. distribution system continue to challenge producers as do the lack of export market alternatives. So far the dramatic fall in oil prices has not helped the pipeline congestion by reducing output from the oil sands (see You Can Leave Your CAPP Off).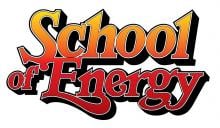 REGISTER NOW FOR SCHOOL OF ENERGY HOUSTON!
RBN's School of Energy Spring 2016 with CPE Credits And Our Full Energy Curriculum.
Houston - April 6 - 7, 2016
Early Bird Special Pricing Available
And if the 70% plus fall in crude prices since June 2014 has beaten up U.S. independent shale producer balance sheets then the prices Canadian producers are getting for dilbit crudes in Alberta are low enough to make a grown man cry.  Heavy Canadian crude prices are generally pegged to the price of benchmark Western Canadian Select (WCS) – a mix of 19 heavy conventional and bitumen crudes blended with sweet synthetic crude and diluents. Canadian producer Husky blends WCS in their storage tanks at Hardisty, Alberta (see Edmonton and Hardisty Storing Crude Oil in Harmony). WCS is traded at Hardisty but has traditionally been priced at a differential to U.S. benchmark West Texas Intermediate (WTI) at the Cushing, OK trading hub.  Figure #1 shows outright prices for WTI Cushing (red line) and WCS at Hardisty (blue line) in $/Bbl against the left axis since January 2014. The heavier WCS blend has always traded at a discount to the lighter sweet WTI because the latter is less costly to refine but also to reflect the transport differential between Hardisty and Cushing. The discount has moved up and down over time depending for the most part on how congested the pipelines from Alberta to the U.S. have been – averaging about $18.50/Bbl in 2014 and reducing to $13.25/Bbl in 2015 as new capacity opened up. The average WCS discount to WTI in 2016 through February 11 is $14.23/Bbl.
To access the remainder of Desperadoes? – Higher Costs and Lower Prices Beat Down Canadian Crude Producers you must be logged as a RBN Backstage Pass™ subscriber.
Full access to the RBN Energy blog archive which includes any posting more than 5 days old is available only to RBN Backstage Pass™ subscribers. In addition to blog archive access, RBN Backstage Pass™ resources include Drill-Down Reports, Spotlight Reports, Spotcheck Indicators, Market Fundamentals Webcasts, Get-Togethers and more. If you have already purchased a subscription, be sure you are logged in For additional help or information, contact us at info@rbnenergy.com or 888-613-8874.