Surging production of natural gas liquids (NGLs) from the prolific Northeast Marcellus/Utica, the North Dakota Bakken and the Texas Permian and Eagle Ford basins over the past four years has transformed U.S. propane supply. More than half of that growth has come from the Northeast (PADD I) and the Mid-Continent (PADD II), which is particularly significant for the propane market since those two regions make up almost 80% of U.S. consumer propane demand.  That makes these two regions far more self-reliant than they were before the shale era. Today we look at RBN's propane production outlook to 2025.
This blog and others in the series are based on an analysis recently completed by RBN for the Propane Education and Research Council (PERC).  PERC engaged RBN to assess propane market developments that could cause disruptions similar to those that occurred in the winter of 2013-14 when A Perfect Storm left Midwest stockpiles empty, farmers without propane to dry crops and prices pushed through the roof by freezing Polar Vortex temperatures. The project was completed in August and with the permission of PERC, this blog series summarizes some of RBN's analysis and conclusions.
This is the third episode in the series. Episode 1 provided an overview and introduction to the analysis – beginning with the dramatic increase in propane production over the past 7 years. Total U.S. propane output has increased by 75% from an average of 0.8 MMb/d in 2008 to 1.4 MMb/d during the 1st half of 2015. Most of that growth has been driven by production from gas processing plants that has more than doubled from 0.5 MMb/d in 2008 to 1.1 MMb/d in 2015. The overall growth in propane has outpaced domestic demand such that as much as 50% of the total is now exported to balance the market – even as inventories are at all time high levels. But all this growth in propane supplies could not prevent a combination of distribution constraints, low inventories and extreme demand causing A Perfect Storm of shortage and price spikes two years ago in the winter of 2013-14. RBN's analysis for PERC sought to understand changes to the propane market since that disruptive winter as well as how susceptible today's market is to similar events and what actions should be taken to reduce the risk of it happening again. Our approach to the analysis involved developing a monthly model of U.S. propane supply, demand, logistics and pricing at the PADD (Petroleum Administration District for Defense) level using historic propane market data. The model forecasts the propane market out to 2025 based on different supply and demand scenarios.
In Episode 2 we outlined two possible propane supply outlooks based on RBN's Growth Scenario where partially recovering crude prices drive higher NGL production at gas processing plants and a Contraction Scenario where crude prices and NGL production stay lower. Our two demand cases are weather based because most commercial  propane demand is driven by the impact of temperature on space heating as well as the impact of temperature and precipitation on crop drying. The Normal Weather demand case is based on 30-year climate norms. The Severe or Polar Vortex demand case is a repeat of the crop drying and temperature extremes experienced in 2013-14. The combined supply scenarios and demand cases were used to develop model forecasts of propane supply and demand under different market conditions. This time we take a closer look at propane production by PADD region.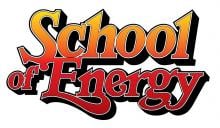 SCHOOL OF ENERGY HOUSTON!
+ Pre School International Energy Day
RBN's School of Energy returns to Houston with Guest content, CPE Credits and our full energy curriculum.
Houston - September 28 - 30, 2015
PADD I (East Coast)
The PADD I propane market has experienced dramatic change in the past 4 years due to the expansion of Marcellus wet gas production in western Pennsylvania and West Virginia (see Join Together With Demand). A similar increase has occurred in the Ohio Utica, which is in PADD II but supplies a significant portion of its propane production into the PADD I (East Coast) market. If enough local storage was available, these prolific Appalachian basins could now meet nearly all PADD I demand for propane that was previously supplied from the Gulf Coast or via imports. (As we will discuss more fully in future blogs, the lack of storage means surplus summer volumes must be moved out of the region, with receipts of winter supplies from other regions still necessary.)
To access the remainder of Can't Get Next to You Part 3 - Domestic Propane Production Growth By Region you must be logged as a RBN Backstage Pass™ subscriber.
Full access to the RBN Energy blog archive which includes any posting more than 5 days old is available only to RBN Backstage Pass™ subscribers. In addition to blog archive access, RBN Backstage Pass™ resources include Drill-Down Reports, Spotlight Reports, Spotcheck Indicators, Market Fundamentals Webcasts, Get-Togethers and more. If you have already purchased a subscription, be sure you are logged in For additional help or information, contact us at info@rbnenergy.com or 888-613-8874.