The U.S. propane industry is evolving rapidly in response to increasing production and the resulting development of new market demand sectors in exports and PDH plants to make "on-purpose" propylene. Two years ago in the winter of 2013-2014 all the new production growth could not prevent a perfect storm of weather events from causing severe shortages and price distress for domestic customers in the Mid-Continent and East Coast regions. Today we describe how the propane market is now much better equipped to endure a similar spell of extreme demand.
This blog and others in the series are based on an analysis recently completed by RBN for the Propane Education and Research Council (PERC).  PERC engaged RBN to assess market developments that could impact the prospects of disruptions similar to the one that occurred in the Perfect Storm winter of 2013-14, and to suggest actions that could alleviate the risk of such market turmoil in the future.  The project was completed in August and with the permission of PERC, this blog series summarizes some of RBN's analysis and conclusions.
This is the seventh episode in the series. Episode 1 provided an overview and introduction to the analysis – beginning with the dramatic increase in propane production over the past 7 years. Total U.S. propane output has increased by nearly 70% from an average of 0.8 MMb/d in 2008 to 1.4 MMb/d during the 1st half of 2015. Most of that growth has been driven by production from gas processing plants that has more than doubled from 0.5 MMb/d in 2008 to 1.1 MMb/d in 2015. The overall growth in propane has outpaced domestic demand such that as much as 50% of the total is now exported to balance the market – even as inventories are at all time high levels. RBN's analysis for PERC sought to understand changes to the propane market since the disruptive winter of 2013-14 as well as how susceptible today's market is to similar events and what actions should be taken to reduce the risk of it happening again.
Our approach to the analysis involved developing a monthly model of U.S. propane supply, demand, logistics and pricing at the PADD (Petroleum Administration District for Defense) level using historic propane market data. In Episode 2 we outlined supply and demand scenarios for the model based on oil price Growth and Contraction as well as Normal and Severe weather patterns. Episode 3 took a closer look at propane production by PADD region – noting the dramatic growth in the Northeast as well as the Midwest. Episode 4 detailed regional historic and future projected propane demand by PADD and Episode 5 looked at the main domestic propane demand sectors. Episode 6 highlighted how new infrastructure has improved interregional connectivity across the propane market. This time in Episode 7 we consider how developing regional supply/demand balances and infrastructure could be impacted by a worst-case combination of low propane production and severe weather.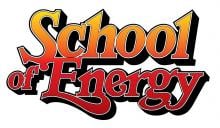 SCHOOL OF ENERGY HOUSTON IS TODAY!!
+ Pre School International Energy Day
RBN's School of Energy returns to Houston with Guest content, CPE Credits and our full energy curriculum.
Houston - September 28 - 30, 2015
As we explained in Episode 5 higher propane production levels today mean that no region of the U.S. is expected to experience any shortfalls or disruptions in our Normal Weather Case.   In contrast, our Severe Winter Case puts stress on several aspects of the propane market. This is particularly significant in the Contraction Scenario in which propane production volumes are lower than in the Growth Scenario. RBN's Severe Winter or "Polar Vortex" Case essentially replicates the demand events of 2013/2014 during the winter of 2016/2017.  The impact is assumed to begin in the fall of 2016 with significant demand increases in the agricultural sector due to unusual crop drying requirements.   Most of this demand increase is centered in PADD II (Mid-Continent) with some impact in PADD I (East Coast).  Increased crop drying is immediately followed by severe cold in the winter months of 2016 that extends into the first three months of 2017.  The agricultural demand and residential/commercial propane demand levels assumed in this scenario are based on seasonal weather patterns in PADD I and PADD II during the 2013/2014 weather events. 
To access the remainder of Can't Get Next To You Part 7 – Weathering The Next Worst-Case Propane Market Scenario you must be logged as a RBN Backstage Pass™ subscriber.
Full access to the RBN Energy blog archive which includes any posting more than 5 days old is available only to RBN Backstage Pass™ subscribers. In addition to blog archive access, RBN Backstage Pass™ resources include Drill-Down Reports, Spotlight Reports, Spotcheck Indicators, Market Fundamentals Webcasts, Get-Togethers and more. If you have already purchased a subscription, be sure you are logged in For additional help or information, contact us at info@rbnenergy.com or 888-613-8874.