Over the past two years, propane production has grown like crazy, and in several past blogs we've discussed the impact of those increased supplies on exports.  That has been a very big deal for propane markets. But an equally significant development is the location of that production growth.  Because much of the new propane supply is right next door to the two largest propane markets in the U.S. – the Northeast and the Midwest.  Considering what happened to the propane market during the Polar Vortex winter of 2013-14 (shortages and price spikes), the importance of production growth near to demand cannot be overstated.  It is very good news, both for the market in general and propane consumers in particular.  Today we start a new series examining what has happened to propane supply and what it means to propane markets.
This blog and others to come in the series are based on an analysis recently completed by RBN for the Propane Education and Research Council (PERC).  PERC is a unique organization, authorized by Congress in 1996 with the passage of the Propane Education and Research Act.  PERC's mission is to promote the safe and efficient use of propane, particularly the "odorized" variety used in residential, commercial, agricultural and transportation markets. A few months back PERC engaged RBN to assess market developments that could impact the prospects of disruptions similar to the one that occurred in the winter of 2013-14, and to suggest actions that could alleviate the risk of such market turmoil. That project was completed in August and with the permission of PERC, this blog series summarizes some of RBN's analysis and conclusions.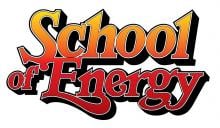 SCHOOL OF ENERGY HOUSTON!
+ Pre School International Energy Day
RBN's School of Energy returns to Houston with Guest content, CPE Credits and our full energy curriculum.
Houston - September 28 - 30, 2015
In terms of what we like to call the 'drill bit hydrocarbons', propane is leading the pack on a number of fronts.  First, with a 120% growth rate since 2008 (see Figure 1), propane production is up more than crude oil, natural gas, and has also grown faster than any of the other natural gas liquids (NGLs).  And while there is a lot of talk about crude oil exports and development underway to export natural gas in the form of LNG, the world of exports has already embraced propane - to the tune of about half of all the propane produced in the United States. And even with exports at that level, propane inventories as of the end of August 2015 are well above all-time highs.
To access the remainder of Can't Get Next to You (But Now I Can!) – Propane Supply Growth Close to Largest Centers of Demand you must be logged as a RBN Backstage Pass™ subscriber.
Full access to the RBN Energy blog archive which includes any posting more than 5 days old is available only to RBN Backstage Pass™ subscribers. In addition to blog archive access, RBN Backstage Pass™ resources include Drill-Down Reports, Spotlight Reports, Spotcheck Indicators, Market Fundamentals Webcasts, Get-Togethers and more. If you have already purchased a subscription, be sure you are logged in For additional help or information, contact us at info@rbnenergy.com or 888-613-8874.