The site of Cheniere Energy's new liquefied natural gas (LNG) export terminal in Corpus Christi is only a short drive from the heart of the Eagle Ford. But for supply diversity's sake, Cheniere won't depend only on Eagle Ford gas for supply—far from it, in fact. Plans are in the works to enable Corpus Christi LNG's five planned liquefaction "trains" to access gas from a wide variety of shale plays and basins, in some cases moving gas long-distance. Today, we continue our look at the challenges of securing and moving huge volumes of gas to LNG export terminals, the emerging epicenters of U.S. gas demand.
When Toyota was planning a new manufacturing plant for its Tundra pick-ups in San Antonio a few years ago, it avoided logistical issues by arranging to have more than 20 of its key parts suppliers build factories on the same site. Well, making pick-ups is not like making LNG. As we described in Episode 1 and Episode 2 of our series, Cheniere Energy plans on sourcing a considerable portion of the gas it will need for its six-train Sabine Pass LNG liquefaction/export terminal in Cameron Parish, LA from the Marcellus—a feat made possible by making several big pipelines between the Northeast/Midwest and the Gulf Coast bi-directional, and by enhancing the pipeline network within Louisiana. Cheniere's thinking, of course, is that to get the best gas prices you need competition, and to ensure competition you need pipeline capacity to move gas to Sabine Pass from a wide range of sources.
The same holds true for Cheniere's Corpus Christi LNG, which ultimately could have as many as five liquefaction trains—each with the capacity to produce 4.5 million tons per annum (MTPA -needing about 650 MMcf/d of natural gas)—by the early 2020s. The first two trains at Corpus are under construction and are expected online in late 2018/early 2019; Cheniere expects to make a final investment decision (FID) on Train 3 later this year, and recently announced plans for two more trains at the same site.  Corpus Christi and Sabine Pass are different in at least two ways (and we're not counting the fact that Corpus has better tacos and Cameron Parish has better po' boys). First, Sabine Pass is an existing LNG import terminal, which means it already has the docking facilities and (just as important) several pipelines that connect the terminal to major gas transmission lines. Corpus, meanwhile, is a "greenfield" project, and it needs both new docking facilities and a link to the regional pipeline network. The second difference between the two LNG projects is that Corpus has direct access to Eagle Ford gas.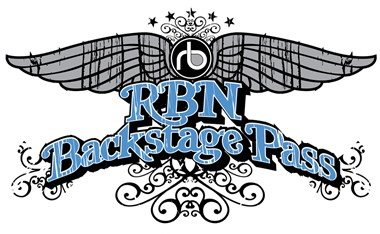 It's Not Supposed To Be That Way- Part 2: What Happens to New NGL Infrastructure If Production Growth Slows?
We have released the sixth in our 2015 Drill-Down report series for Backstage Pass subscribers examining the impact of low crude prices on new NGL infrastructure projects
More information about I't Not Supposed To Be That Way here.
With that in mind, let's take a look at how Cheniere is planning to supply Corpus Christi LNG with gas. As we did with Sabine Pass, we'll first consider the pipeline capacity to deliver gas the last few miles to the liquefaction/export terminal. Then we'll look at the long-distance pipelines Corpus will tie into, the shale plays and basins that deliver gas via those pipelines, and the gas supplies that Cheniere already is lining up for Corpus's first and second LNG trains. One thing that seems to make Corpus Christi a great place for liquefying gas and exporting LNG (aside from its great port—the fifth largest in the U.S. by tonnage) is its proximity to several major gas pipelines. In fact, a single 23-mile, 48-inch-diameter pipeline Cheniere is building will connect its new terminal with seven regional pipelines; the capacity of the connections total 4.4 Bcf/d (see Figure 1).
To access the remainder of Begin the Sabine—Moving Gas to the Cheniere Corpus Christi LNG Terminal you must be logged as a RBN Backstage Pass™ subscriber.
Full access to the RBN Energy blog archive which includes any posting more than 5 days old is available only to RBN Backstage Pass™ subscribers. In addition to blog archive access, RBN Backstage Pass™ resources include Drill-Down Reports, Spotlight Reports, Spotcheck Indicators, Market Fundamentals Webcasts, Get-Togethers and more. If you have already purchased a subscription, be sure you are logged in For additional help or information, contact us at info@rbnenergy.com or 888-613-8874.