During the spring, summer and fall of 2016, U.S. propane inventories grew much more slowly than they did in the same period in 2014 and 2015, in part due to fast-rising exports. The situation isn't dire––propane stock levels are relatively high as the winter of 2016-17 really kicks in, largely because last winter was a mild one that left inventories in good shape when the 2016 stock-building period started. But even-higher exports and the possibility of a "real" winter this time around raise the specter of an especially big drop in stored volumes over the next three months. Today we assess what the combination of higher exports and even an average winter could mean for propane inventories.
As we said last time, in Part 1 of this series, here in the RBN blogosphere we pay a lot of attention to natural gas liquids (NGL) markets in general, and the propane market in particular. In Sail Away, we discussed the growing supply of propane, falling prices and increasing export volumes, while we examined the impact weather has on propane markets in A Perfect Storm, and how prices impact propane as a petrochemical feedstock in Beyond Hypothermia. We prepared a comprehensive study for the Propane Education and Research Council (PERC) to assess how propane market developments could impact the prospects for disruptions similar to those that occurred during the "Perfect Storm" winter of 2013-14, a summary of which was published in our Drill Down Report: Next To You and an extensive blog series including Can't Get Next To You. We've also covered the impact falling crude prices are having on NGL markets, including propane supply and demand, pricing, infrastructure and petrochemical margins in our Drill Down Report: It's Not Supposed To Be That Way (Part 1) and (Part 2) and a blog series that included Developing NGL Supply/Demand And Price Scenarios.
In Part 1 of this blog series, we examined the reasons behind why U.S. propane inventories rose by an impressive 55 million and 53 million barrels (MMbbl) during the spring/summer/fall of 2014 and 2015, respectively. The reasons for the big inventory builds were these: growing production, weak demand, and exports not keeping up with the resulting surplus.
Now on to what changed from 2015 to 2016.  The bottom line was a much smaller 41 MMbbl build from the week ending March 18, 2016 (when stocks started building) to the week ending September 30, 2016 (after which stocks began to draw).  In 2015, propane supply averaged 1,827 Mb/d during the build period, while in 2016 supply averaged 1,864 Mb/d––a 37-Mb/d increase. Energy Information Administration's (EIA's) "Product supplied," or implied domestic demand, averaged 1,032 Mb/d in 2015 but dropped to 962 Mb/d in 2016––a 70-Mb/d reduction. So production was 37 Mb/d higher and domestic demand was 70 Mb/d lower during the 2016 build period, or in total a 107-Mb/d difference toward a larger build occurring during 2016.
So why did the actual build in 2016 decline to only 41 MMbbl, from 53 MMbbl in 2015? There are two primary reasons. The first is exports. Propane exports during the 2015 build season averaged 596 Mb/d, but in 2016 they ramped up to 719 Mb/d, a 123-Mb/d increase––enough to more than offset the 2016 "positives" of higher supply and lower domestic demand. The second reason is that the 2016 build period––the time from when inventories started increasing until when they started falling––was much shorter than the build period in 2015. In 2015, stocks built from the week ending March 6 until the week ending November 20, a period of 266 days (February 28 to November 20). In 2016, stocks only built from the week ending March 18 until the week ending September 30, or only 204 days (March 12 to September 30)–– a whopping 62 days fewer than 2015.
And, with exports now playing such a huge role, shorter stock-building periods may become more common. To help understand why, consider what happened in October 2016. That month, propane supply was 1,852 Mb/d, product supplied (demand) was 1047 Mb/d and exports stood at an impressive 862 Mb/d, according to the EIA, which meant domestic demand plus exports were outrunning supply by 57 Mb/d. As a result, stocks drew 1.7 MMbbl in October, a month that in years past would typically be a "build month." Now, with exports so high, it doesn't need to get very cold before we start pulling hard on stocks. Remember from Part 1 of this series that domestic demand can run in excess of 1,700 Mb/d during the coldest winter months.
Before we get to what stock draws could look like this winter, let's look at Figure 1 below, which depicts stock draws for the past five years. The key takeaway from this graph is that exports have changed everything. Late 2013 and early 2014 (orange oval) were characterized by high crop-drying use of propane and a Polar Vortex winter––in other words, unusually high domestic demand. In contrast, the winters of 2011-12 (green oval) and 2015-16 (red oval) were both El Niño winters with relatively modest domestic demand––in fact, last winter was the warmest on record in the Lower 48 dating to the late 19th century. As you can see, though, the stock draw in the winter of 2015-16 (44 MMbbl) was even steeper than the high domestic-demand winter of 2013-14  (orange oval), when the stock draw was about 41 MMbbl, and far more dramatic than the winter of 2011-12 (green oval), when the stock draw was only 18 MMbbl. The driver for the large 2015-16 stock draw was definitely exports, which averaged 695 Mb/d then. In 2011 and 2012, propane exports were much lower––124 Mb/d and 171 Mb/d, respectively.  As of EIA's latest weekly numbers (December 30, 2016), propane inventories were at 84.1 MMb/d, almost 14 MMbbl below the same time last year (purple dot).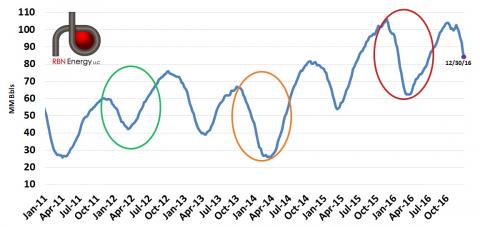 Figure 1 - Source: Propane/Propylene Weekly Stocks; Source: EIA; (Click to Enlarge)
What might happen to stocks for the remainder of this winter season––from now until the end of March 2017? Well, exports remain quite strong. As shown in Figure 2 below from the twice-monthly RBN LPG/Ethane Voyager Report, propane exports in December were 939 Mb/d, an all-time high, with Enterprise Products Partners's Houston Ship Channel terminal supplying about half of the barrels, but with the new Phillips 66 facility in Freeport, TX making an increasing contribution. If exports continue at this elevated level (which they look to do so, at least through January) and Old Man Winter keeps on coming with gusto and a bad attitude, inventories could be pulled down to levels not seen in some time.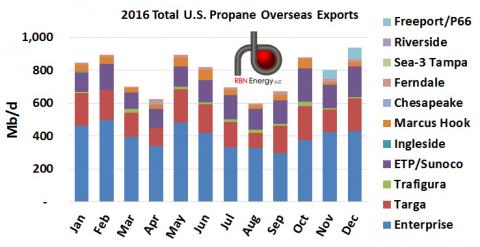 Figure 2 - Source: RBN; (Click to Enlarge) 
In Figure 3 below we show EIA monthly ending stocks of propane and propylene through October 2016, the latest available data; and modeled monthly ending stocks for November 2016 based upon EIA weekly data (supply, product supplied and exports). For December 2016 through March 2017 we modeled monthly ending stocks by assuming supply was flat (we used the average over the past five months), and modeled implied domestic demand (product supplied) by averaging demand over the past five winters by month. We then used the Voyager Report export number for December (939 Mb/d), and held exports at either 900 Mb/d, 800 Mb/d or 700 Mb/d for January through March 2017, thereby creating three different scenarios. As you can see, it makes an 18-MMbbl difference in terms of ending stocks exporting 900 Mb/d January through March relative to 700 Mb/d. If we export 900 Mb/d January through March, we end up with stocks at 43 MMbbl at the end of March (red line). If we export only 700 Mb/d we end March with 61 MMbbl in storage (purple line), and if we export 800 Mb/d we're left with 52 MMbbl (green line).
Figure 3; Sources: EIA, RBN
As we noted above, according to EIA weekly data, which currently goes through the week ending December 30, stocks stood at 84.1 MMbbl, the second-highest level ever for the fourth week of December (surpassed only by 97.7 MMbbl in the fourth week of December 2015). Where we go with propane inventories in January will primarily on weather and export levels. For now, it is cold across much of the U.S. and the only problem we've seen with exports out of the Gulf Coast lately has been fog (which has delayed some shipping), not buyer interest. So we need to watch those inventory levels closely.
In the next episode of this series we will consider the variables that could influence supply, demand, monthly stock changes, as well as potential impact of all this on propane prices.
"One day is fine and the next is black" is a line from The Clash's hit song "Should I Stay or Should I Go" from the album Combat Rock, which was released in 1982.