If it persists, the oil price crash may have undermined many of the assumptions behind massive infrastructure investments in steam cracker plants and export facilities for natural gas liquids (NGLs). These projects expected to take advantage of booming domestic NGL production and low NGL prices relative to crude. Yet take-or-pay commitments and committed investment in plant infrastructure means they may be exposed to  poor returns if crude prices remain low. Today we detail analysis in the latest RBN Energy Drill Down Report to develop NGL supply, demand and pricing scenarios.
Earlier this week in "It's Not Supposed to Be That Way" we provided an initial preview of RBN's latest Drill Down Report for Backstage Pass members. In that blog we outlined the historic growth in U.S. NGL production after 2011 and the resulting build out of gathering systems, gas processing plants, pipelines, fractionation, and storage facilities. As NGL production boomed - in the absence of new demand  - prices fell – especially for ethane and propane. At the same time oil prices stayed high relative to NGLs. The principal demand for ethane in the U.S. is petrochemical steam crackers – and with access to cheap ethane these plants enjoyed lofty margins compared to international rivals that typically use more expensive oil-based naphtha as a feedstock – sparking a wave of investment in expansions and new plants after 2011. At the same time propane prices also fell as supply outstripped domestic demand. The best outlet for the propane surplus was exports and a number of marine terminals were expanded and built out to handle overseas shipments.  A similar phenomenon ensnared the ethane market. Even though overseas exports were non-existent historically, midstream operators also announced projects to build out ethane export infrastructure.  Potential off-takers ordered special tankers built.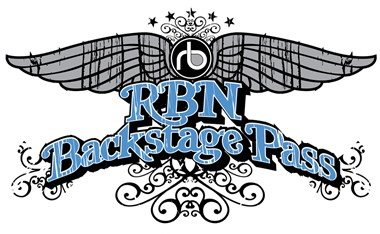 NEW !! It's Not Supposed To Be That Way -
What Happens to New NGL Infrastructure If Production Growth Slows?
We have just released the fifth in our 2015 Drill-Down report series for Backstage Pass subscribers examining the impact of low crude prices on new infrastructure projects
More information about It's Not Supposed To Be That Way here.
Most if not all of these infrastructure investments were based on three critical assumptions:
1. NGL production would continue to grow
2. NGL prices would remain low
3. Crude oil and naphtha - would continue to be expensive
A 50% drop in crude prices since the fall of 2014 followed by a drop in NGL prices and a narrowing of the spread between naphtha and ethane prices have undermined these assumptions. The Drill Down report addresses the implications for infrastructure investments if crude oil prices remain low and NGL production slows. This blog describes the forecast approach used in the report to understand those implications.   
Our analysis begins with two different crude oil price scenarios shown in Figure #1 – a growth case (yellow line) and a contraction case (red line). We use these scenarios to facilitate understanding of what happens to NGL infrastructure investments under different market outcomes. The Growth Scenario assumes that oil prices rebound over the next five years and return to near pre-crash levels. In the out years, this scenario looks very similar to the crude oil and NGL production and pricing projections that prompted much of the infrastructure investment in the first place. In the Contraction Scenario, crude oil prices remain low, resulting in lower levels of drilling activity that cause growth rates for ethane and propane production to flatten out or decline. Naphtha prices also remain low in sympathy with crude oil. Rising U.S. ethane demand from all of the new Gulf Coast, ethane-only steam crackers and from increased ethane exports requires that the marginal ethane barrel required to meet demand must come from further and further away, causing ethane prices to rise. With ethane prices on the increase and naphtha prices low, ethane would  no longer be a much more cost-effective alternative to naphtha as a steam cracker feedstock. As a result, the new ethane-only steam crackers lose much of their competitive advantage over international crackers consuming naphtha. Cheap oil prices also mean lower propane prices in the world market, which closes the NGL export arbitrage opportunity.
To access the remainder of It's Not Supposed To Be That Way – Developing NGL Supply/Demand and Price Scenarios you must be logged as a RBN Backstage Pass™ subscriber.
Full access to the RBN Energy blog archive which includes any posting more than 5 days old is available only to RBN Backstage Pass™ subscribers. In addition to blog archive access, RBN Backstage Pass™ resources include Drill-Down Reports, Spotlight Reports, Spotcheck Indicators, Market Fundamentals Webcasts, Get-Togethers and more. If you have already purchased a subscription, be sure you are logged in For additional help or information, contact us at info@rbnenergy.com or 888-613-8874.