The latest estimates from North Dakota show production edging up in March 2015 after a two-month decline. But the heady days are over for the moment - in the wake of lower crude prices - as even optimistic forecasts project flattened growth. Meanwhile combined rail and pipeline crude takeaway capacity out of North Dakota are already far higher than production – but new projects like the TransCanada Upland pipeline continue to be pitched to shippers. Today we describe how that could result in producers switching from existing routes.
Recap
In Part 1 of this series we outlined the latest crude takeaway project in the Permian Basin – a 540 Mb/d pipeline between Midland and Sealy, TX - announced by Enterprise Product Partners (EPD) at the end of April (see Watching The Defections – Permian). Although the EPD pipeline has signed up shipper support, those shippers are likely to be defectors from existing pipelines, because the incremental capacity does not appear to be justified by forecast production estimates. In Part 2 we turned to the most recent crude takeaway project announced in North Dakota – the TransCanada Uplands pipeline - that will offer at least 220 Mb/d of capacity for Bakken producers to ship crude north of the border to Canada. An interconnect with the TransCanada Energy East pipeline at Moosomin in Saskatchewan will then allow those barrels to flow east to refineries in Eastern Canada and potentially all the way to the Atlantic Seaboard by 2020. Like the EPD Permian project, the proposed TransCanada Upland pipe will add more pipeline takeaway capacity from North Dakota than current production estimates justify. In fact – in the Bakken, most crude is still shipped by rail (although the balance is moving towards pipelines) and when you add rail capacity to the current and planned pipelines – the total is almost double RBN's "Growth" production scenario by 2020. This time we describe how the Upland pipeline could compete head on with an existing Enbridge project as well as with imports to Eastern Canada coming from the Eagle Ford in South Texas and rail shipments to U.S. East Coast refineries.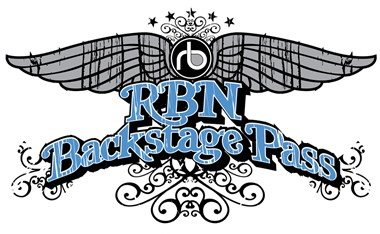 Please Come To Boston—New England's Ongoing Gas-Supply Dilemma
We have released the fourth in our 2015 Drill-Down report series for Backstage Pass subscribers examining New England's unique gas-delivery challenges.
More information about Please Come to Boston here.
Competition With Enbridge in Eastern Canada
The huge Enbridge Mainline system (made up of multiple pipelines) delivers up to 2.5 MMb/d of hydrocarbon liquids (mainly heavy crude from Western Canada) to the US border in Minnesota where the system name changes to Lakehead. At Clearbrook, MN Enbridge Lakehead receives incoming crude from the Enbridge North Dakota system. Once it reaches the Great Lakes at Superior, WI, the Lakehead system winds its way around Lake Michigan in two directions - flowing light crude north on Line 5 direct to Sarnia, Ontario but the majority of its payload south along two routes – one through Chicago that mostly feeds refineries in the Windy City and the other further west to Flanagan, IL. The Flanagan terminal in Pontiac, IL is the central pivot point in the Enbridge US system with crude flowing from there either north and east through Illinois to Griffith, IN and then back into Canada at Sarnia or southwest to Cushing, OK.
Join Backstage Pass to Read Full Article