Tallgrass Energy's Rockies Express Pipeline (REX) opened the floodgates for Marcellus/Utica producers this Saturday, August 1, bringing online its Zone 3 East-to-West (E2W) expansion capacity. The expansion tripled westbound design capacity to a full 1.8 Bcf/d from the Marcellus/Utica producing region to delivery points in Ohio, Indiana and Illinois. Potentially this additional takeaway capacity eases supply congestion in the Northeast and will support beleaguered Marcellus/Utica pricing points. As REX touches nearly every part of the US gas market, the expansion can ultimately be expected to reconfigure gas flows and price relationships across multiple regions as it comes online. Today we review the changes and how quickly they are likely to impact the market.
There are certain events that every commodity trader or analyst burns into memory and that newbies have to learn about in order to interpret historical charts. Extreme weather events such as those caused by hurricanes, droughts and polar vortexes have traditionally marked these peaks and troughs. But for the natural gas market in particular, the construction of the original REX pipeline out of the Rockies and the subsequent Marcellus/Utica shale production boom have been equally transformational. As we've documented previously, REX has already been responsible for multiple milestones impacting level shifts in Rockies, Midwest and Northeast prices between 2008 and 2010 (see Get Back to Where You Once Belonged-Part1). And of course, the Marcellus/Utica shale boom has single-handedly reversed Northeast market trends (see The End Of The Displacement). The scale of this weekend's REX westbound capacity additions suggests we may be able to add August 1, 2015 to that list of market-changing events.
In Big Deal! REX to Open the Floodgates, we discussed how REX was first designed as an eastbound pipeline for Rockies gas producers to send their gas to higher priced Northeast markets. But over the last two years, shale supply growth and price discounts in the Northeast have prompted REX, along with other Northeast-bound pipes, to provide for flows moving in the opposite direction. In the case of REX, that means it now receives supply near Clarington, OH and the general vicinity, and then moves it west to interconnect with other interstate pipelines along its easternmost Zone 3 leg. We detailed the REX reversal efforts and impacts prior to E2W in-service, including the build-out and expansion of the Seneca Lateral and third-party receipt point connections near Clarington, OH. Thus far design capacity and long-term shipper contracts for such westbound flows were limited to 600 MMcf/d, though operationally, REX has been flowing close to or more than 1.0 Bcf/d of Marcellus and Utica supply west since February of this year.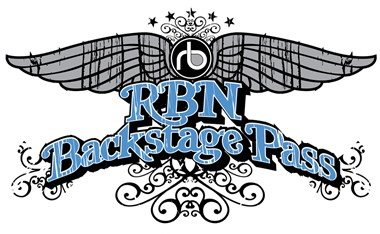 It's Not Supposed To Be That Way- Part 2: What Happens to New NGL Infrastructure If Production Growth Slows?
We have released the sixth in our 2015 Drill-Down report series for Backstage Pass subscribers examining the impact of low crude prices on new NGL infrastructure projects
More information about I't Not Supposed To Be That Way here.
Well, this Saturday, (August 1, 2015) REX flipped the switch on new E2W capacity, so to speak, and just like that an incremental 1.2 Bcf/d of firm contracts start kicking in for "forward-haul" capacity westbound from the Clarington, OH area to Moultrie County, IL. This is in addition to 600 MMcf/d of westbound commitments already in place for supply from MarkWest's Seneca processing plant via the Seneca Lateral. That brings the total Zone 3 east-to-west contracted capacity now to 1.8 Bcf/d. The 1.2 Bcf/d in additional firm contracts are held by four shippers, each with 20-year terms for east-to-west flows: American Energy Appalachia, EQT Energy, Gulfport Energy Corp, and Rice Energy.
In addition to expanding bidirectional capacity of the mainline pipe in its Zone 3, E2W is also increasing delivery point capacity at interconnects with ANR in Shelby, IN, Panhandle Eastern Pipe Line in Putnam, IN, Trunkline in Douglas County, IL and Midwestern in Edgar, IL, and Natural Gas Pipe Line of America (NGPL) in Moultrie, IL. As of the pipeline's latest EBB (electronic bulletin board – an old fashioned term for a pipeline operational website) update, these REX E2W delivery point expansions are at varying degrees of completion by the interconnected third-parties.
To access the remainder of Waiting for a REX Like You – Full Scale Reversal Opens Marcellus/Utica Natural Gas Floodgates to the West you must be logged as a RBN Backstage Pass™ subscriber.
Full access to the RBN Energy blog archive which includes any posting more than 5 days old is available only to RBN Backstage Pass™ subscribers. In addition to blog archive access, RBN Backstage Pass™ resources include Drill-Down Reports, Spotlight Reports, Spotcheck Indicators, Market Fundamentals Webcasts, Get-Togethers and more. If you have already purchased a subscription, be sure you are logged in For additional help or information, contact us at info@rbnenergy.com or 888-613-8874.