Floating production, storage and offloading vessels—FPSOs, for short—allow for hydrocarbon production in waters too deep for conventional offshore platforms. While FPSOs have been in limited use around the world since the mid-1970s, they remain a relative rarity in the Gulf of Mexico (GOM), mostly because oil and natural gas has been available in shallower parts of the Gulf closer to shore. Now, Royal Dutch Shell will be taking a spanking-new FPSO into the deepest waters yet--9,500 feet, or almost two miles down--for its mammoth Stones development 200 miles off the Louisiana coast. Today, we look at the Stones project, the growing role of FPSOs, and the long-term perspective taken by exploration and production (E&P) companies in the GOM.
Crude oil production in the GOM has been rebounding gradually from two headline events of the past decade: Hurricane Katrina in August 2005 and the BP/Macondo disaster in April 2010 (see Bridge Over Troubled Water). According to the U.S. Energy Information Administration (EIA), GOM production (mostly medium sour crude) averaged 1.5 million barrels/day (MMb/d) in the first six months of 2015, up from 1.4 MMb/d in 2014 but still off from the all-time peak of 1.56 MMb/d in 2009. In its Annual Energy Outlook report for 2015, EIA said it expects GOM production to continue rising through the end of the decade (even with lower oil prices) as deepwater and ultra-deepwater projects with long development cycles (including Shell's Stones project) continue to come online.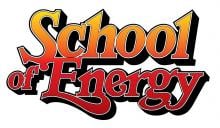 SCHOOL OF ENERGY HOUSTON!
+ Pre School International Energy Day
RBN's School of Energy returns to Houston with Guest content, CPE Credits and our full energy curriculum.
Houston - September 28 - 30, 2015
As we said in our Tubular Bells blog a few months ago, this may not be the ideal time to start crude oil production at projects that cost hundreds of millions—or even billions—of dollars to develop. After all, oil prices have fallen sharply since mid-2014 and may well stay low for some time. But it's important to remember that the GOM and onshore shale plays are very different animals, and their developers have different time-horizons in mind when making key decisions. Production rates from most shale wells peak high and early; a well that starts producing today will generate about half of its oil within a year. In the circumstances when prices fall, shale producers are better served by limiting their drilling to hot spots where initial production is high enough to provide rapid returns – leading to a sharp fall in overall rig counts. In contrast, it may cost a lot more up-front to develop hydrocarbon basins in the GOM, but production rates at the best GOM wells remain high and flat for several decades. For that reason, producers active in the Gulf consider oil prices over the next 20 to 30 years (not the next 12 to 24 months) when making drill-or-don't-drill decisions. That's especially true on push-the-limits projects like Shell's Stones development, which involved drilling in waters 9,500 feet deep—the deepest so far in the GOM (see Figure #1, which shows the evolution of deep and ultra-deepwater oil production since 1978). Stones deserves special attention for something else (aside from its depth—and our entirely unfounded belief it was named after Mick Jagger's band), namely that it will use an FSPO, and a special one at that.
To access the remainder of Time Is On Shell's Side, Yes It Is—Latest Offshore Gulf of Mexico "Stones" Play to use FPSO you must be logged as a RBN Backstage Pass™ subscriber.
Full access to the RBN Energy blog archive which includes any posting more than 5 days old is available only to RBN Backstage Pass™ subscribers. In addition to blog archive access, RBN Backstage Pass™ resources include Drill-Down Reports, Spotlight Reports, Spotcheck Indicators, Market Fundamentals Webcasts, Get-Togethers and more. If you have already purchased a subscription, be sure you are logged in For additional help or information, contact us at info@rbnenergy.com or 888-613-8874.