Crude oil production in the Gulf of Mexico is on the rebound, and headed into record territory as the fifth anniversary of the Macondo blowout approaches. Several major deepwater projects--including Hess and Chevron's Tubular Bells—are starting to produce oil after years of development, and others will follow in 2015 and 2016. The gains in GOM crude production are significant; daily output now stands at about 1.5 MMb/d, and it's seen rising to 2 MMb/d within three years. In today's blog, "Tubular Bell—Gulf of Mexico Oil Gains Exorcise Macondo's Ghosts," we examine the resurgence in GOM oil production, and the reasons why recent investments in deepwater drilling may well pay off despite the oil price crash.
This may not be the ideal time to start crude oil production from a project that cost hundreds of millions—or even billions—of dollars to develop. After all, crude prices have been nose-diving in recent weeks, and Saudi Arabia appears determined to maintain its production levels no matter how low prices go. There already are signs that US shale oil producers are rethinking their 2015 drilling plans, and that certainly makes financial sense.   Shale-play development is front-end loaded because production rates from most shale wells peak high and early. That means a well that starts producing in, say, January 2015 will be selling about half of its oil during the 2015 calendar year. Oil wells in the Gulf of Mexico (GOM) are a different animal. Deepwater drilling may be much more expensive up-front, but production rates at GOM wells remain high and flat over a long period of time.  For that reason, exploration and production (E&P) companies active in the GOM take a decidedly long-term view. They look at average oil prices over the next 20-30 years when making drill-or-don't-drill decisions, not the next three to five.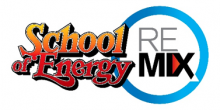 It's a REMIX! SCHOOL OF ENERGY CALGARY!
RBN's School of Energy has been reworked, restructured and reorganized to make the conference even better - more content, more models and more labs.
Calgary - March 30 - April 1, 2015
As we said two winters ago in Bridge Over Troubled Waters, the Deepwater Horizon explosion in April 2010 effectively halted new GOM drilling, and caused a sharp decline in Gulf crude production. The federal government ordered a six-month moratorium on new deepwater drilling in US offshore waters (deepwater is considered to be greater than 500 feet deep); the moratorium also required existing permitted wells to stop drilling. The feds lifted the moratorium in October 2011, but it would take another four months for the Interior Department to approve the first post-Macondo deepwater drilling permit. As its title suggests, our most recent GOM blog, Dead Cat Bounce--Is Gulf of Mexico Gas Production Set to Rebound?, focused on natural gas in the Gulf, but we couldn't help noting then that it was oil—not gas—that was driving most E&P activity there. The Tubular Bells field, located in the Mississippi Canyon 135 miles southeast of New Orleans in water 4,300 feet deep, is an excellent case in point (see photo below).
Source: Hess Corp (Click to Enlarge)
Ironically, it was none other than Transocean's semi-submersible Deepwater Horizon that drilled the exploration/discovery well at Tubular Bells in 2003. (BP, the most public face of Macondo, was an early investor in Tubular Bells, but later sold its stake to Hess, which now owns 57.1% of the project and operates it; Chevron owns the other 42.9%.) In October 2011, Hess and Chevron made the commitment to proceed with the $2.3 billion project, and in mid-November 2014 crude production started; later this month (December 2014), Tubular Bells' three producing wells are expected to complete their ramp-up to producing 50 Mb/d. The field has an estimated life of 25 years, which with relatively level production rates adds up to a lot of oil.
To access the remainder of Tubular Bells—Gulf of Mexico Oil Gains Exorcise Macondo's Ghosts you must be logged as a RBN Backstage Pass™ subscriber.
Full access to the RBN Energy blog archive which includes any posting more than 5 days old is available only to RBN Backstage Pass™ subscribers. In addition to blog archive access, RBN Backstage Pass™ resources include Drill-Down Reports, Spotlight Reports, Spotcheck Indicators, Market Fundamentals Webcasts, Get-Togethers and more. If you have already purchased a subscription, be sure you are logged in For additional help or information, contact us at info@rbnenergy.com or 888-613-8874.