Deepwater and ultra-deepwater crude oil production projects in the Gulf of Mexico (GOM) are complex and take years to complete, so the several GOM projects on which exploration and production companies made final investment decisions in 2012-14 are only now coming online—just in time, it turns out, for the lowest oil prices in a dozen years.  So there's this irony: Crude is selling for little more than $30/Bbl, but the new projects coming online in 2016 and beyond are likely to bring GOM production to record highs. Today, we continue our examination of still-rising production in the GOM with a review of more projects increasing the Gulf's output.
A key aim of this blog series is to point out one of the reasons why—even after a year and a half of falling crude oil prices—U.S. oil production has remained so high and fairly steady. According to U.S. Energy Information Administration (EIA) monthly reports, domestic crude production peaked in April 2015, at 9.7 MMb/d and then fell by 400 Mb/d to 9.3 MMb/d in October (the latest monthly data). The less reliable weekly EIA domestic field production for the week ending January 15, 2016 showed output still averaged 9.2 MMb/d. As we said in Episode 1, while U.S. production as a whole fell by 3.6% from April to October 2015 - production in the GOM is up by 4.8% to 1.6 MMb/d over the same period; and since oil prices started falling in June 2014 GOM production has increased by nearly 14%. The reasons for the still-widening gap between onshore production declines and GOM production gains are 1) that production from the best GOM wells typically remains high and flat for years (unlike most onshore shale wells, with their high initial production rates and quick falloffs), 2) that E&Ps active in the GOM take a decidedly long-term view of oil prices when considering whether to make a Final Investment Decision (FID) on a new production project, and 3) that (due to project scope and complexity) it typically takes at least several years to take a GOM project from FID to "first oil." In Episode 2, we discussed the major GOM projects that two of the most active E&Ps in the Gulf—Shell and Noble Energy—either brought online in 2015 or plan to start up this year (2016). This time we look at the rest of the big GOM projects with production starting in 2016. As we noted last time, these projects (and projects like Shell's Stones floating production, storage and offloading—or FPSO--project that will start up in 2017-18) will push Gulf production to all-time highs.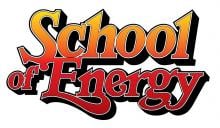 REGISTER NOW FOR SCHOOL OF ENERGY HOUSTON!
RBN's School of Energy Spring 2016 with CPE Credits And Our Full Energy Curriculum.
Houston - April 6 - 7, 2016
Early Bird Special Pricing Available
We'll be looking at three companies here: LLOG Exploration, Chevron, and Anadarko Petroleum. There are, of course, other E&Ps active in the Gulf, particularly when you consider companies that hold working interest (WI) in projects operated by others. But these three (plus Shell and Noble, covered last time) are the ones with the most new projects underway that will significantly boost production. We'll start with LLOG, because this company's projects have the most creative names. (For example, LLOG's "Who Dat" field—Who Dat as in the New Orleans Saints' team chant—has been producing steadily since 2011.) The three related LLOG projects we'll be discussing today have names tied to Animal House, the 1978 comedy classic starring John Belushi. Delta House (the name of the frat house in the movie) is a floating production system (FPS) and the hub of a new production area in the GOM's Mississippi Canyon (the waters are 4,500 feet deep); LLOG is an investor in and operator of Delta House (in upper-center of Figure 1), with several other E&Ps/investors (Blackstone Energy Partners, Red Willow Offshore, Calypso Exploration, Deep Gulf Energy II, Houston Energy, and entities managed by Ridgewood Energy as well as American Midstream Partners and ArcLight Capital Partners).
To access the remainder of The Crude Genie? — Incremental Production in the Gulf of Mexico you must be logged as a RBN Backstage Pass™ subscriber.
Full access to the RBN Energy blog archive which includes any posting more than 5 days old is available only to RBN Backstage Pass™ subscribers. In addition to blog archive access, RBN Backstage Pass™ resources include Drill-Down Reports, Spotlight Reports, Spotcheck Indicators, Market Fundamentals Webcasts, Get-Togethers and more. If you have already purchased a subscription, be sure you are logged in For additional help or information, contact us at info@rbnenergy.com or 888-613-8874.