The deluge of light (and super light) sweet crude from U.S. tight-oil plays like the Permian Basin, Bakken and Eagle Ford has had many effects, including a push by refiners to rework facilities designed for heavy-crude processing to handle an excess of lighter oils. Many of these projects are underway and expected online in the next two years. Today, we consider refinery infrastructure investments that might not pan out in a low crude price world.
Everyone--even those whose interest in the oil industry extends only to how much they pay for gasoline or heating oil—knows that U.S. oil production has risen significantly over the past few years (from 5.6 MMb/d in 2011 to 8.7 MMb/d in 2014, and 9.3 MMb/d as of June 2015). You need to be something of a petro-geek, though, to know that almost all of the increase in domestic production the past few years has come in the form of lighter, sweeter crudes, especially very light oil with American Petroleum Institute (API) gravity of between 40 and 50 degrees. (Crudes with API gravity between 32 and 40 degrees are typically categorized as light, while heavy crudes--say, diluted bitumen from the Alberta oil sands--have gravities below 22 degrees, and medium oils have API gravity of between 22 and 31 degrees.) As we said in Refined, Piped, Delivered—They're Yours, refineries are designed and built to operate most efficiently when processing a certain type or mix of crudes, and a lot of refinery upgrades in the years leading up to the Shale Revolution were intended to accommodate a world where lighter crudes were thought to be running out, to be replaced by heavier (lower API gravity) crudes – particularly on the Gulf Coast. There is still plenty of heavy crude out there that comes to the Gulf Coast – from Mexico and Venezuela for example and also Western Canada (see They Did It Seaway). But with the U.S. producing a surfeit of light crude and with prices for that light crude being discounted – refiners began to consider investing in functionality to improve their light crude processing capacity.
Production in "light tight" oil plays like the Permian, Bakken and—most pertinent to today's blog—Eagle Ford (which produces the lightest crude of them all) has grown exponentially since 2011 and is expected to remain high even under a pessimistic oil-price scenario according to the Energy Information Administration (EIA - see light green, yellow and dark pink bar segments at the tops of the three graphs in Figure 1).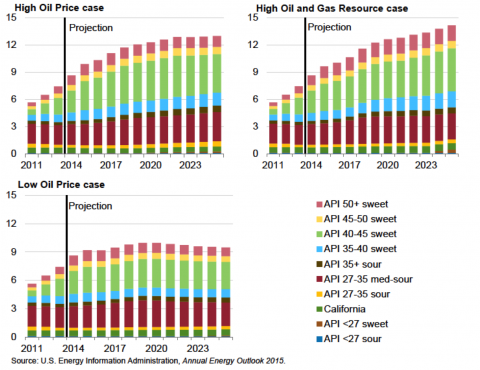 Figure 1; Source: U.S. Energy Information Administration (Click to Enlarge)
We should note here that the light green and yellow segments represent super light crude, with API gravities of 40 to 50, while the dark pink segment at the top of each bar represents field condensate, which is even lighter than super light. As we said in the opening episode of our Condensate City blog series last year, field condensate (with its very high 50 + API gravity) accounts for as much as four-tenths of total Eagle Ford crude production (with very light, 40-to-50-API-gravity crude accounting for most of the rest) and as production increased, proved to be challenging for producers, marketers and refiners alike.  The market responded to this challenge, with new splitters, exports of processed condensate and new refinery projects designed to handle more light crude.
State of the Energy Markets, October 28, 2015
Hyatt Regencey Convention Center, Denver, Co
What is going on in today's markets for natural gas, NGLs and crude oil, why it is happening, and what is likely to happen next?
One such refiner is Koch Industries which has been a major player in South Texas for some time, both in pipelines and in refining. Koch's Flint Hills Resources (FHR) subsidiary owns two refineries in Corpus Christi with a combined capacity of 300 Mb/d: the 70 Mb/d East refinery and the 230 Mb/d West refinery.
To access the remainder of Stuck With You—Could Refinery Adjustments To Handle More Light Crude Be A Bust? you must be logged as a RBN Backstage Pass™ subscriber.
Full access to the RBN Energy blog archive which includes any posting more than 5 days old is available only to RBN Backstage Pass™ subscribers. In addition to blog archive access, RBN Backstage Pass™ resources include Drill-Down Reports, Spotlight Reports, Spotcheck Indicators, Market Fundamentals Webcasts, Get-Togethers and more. If you have already purchased a subscription, be sure you are logged in For additional help or information, contact us at info@rbnenergy.com or 888-613-8874.