Even as Houston area crude oil storage – at refineries and commercial terminals – remains just half utilized according to data from Genscape, midstream operators are busy building more tanks. About 7 MMBbl of storage is under construction now and plans have been announced this year to build another 11 MMBbl. Today we detail plans to expand crude storage in the Houston area.
The Story So Far
The First Episode in this series reviewed the evolving crude supply demand balance into the Houston refining region that has 9 refineries and two new 50 Mb/d condensate splitters that are processing an estimated 2.4 MMb/d of crude between them. Since 2012 a flood of new crude has begun to arrive in the Houston area by pipeline – replacing overseas imports. At the moment incoming crude supplies arriving by pipeline and barge roughly balance with refinery demand. However - incoming pipeline capacity is less than 50% utilized today even as more than 1 MMb/d of new pipes are expected online by early 2016 - suggesting that a lot more incoming crude is expecting to navigate the Houston area in the future (or that the incoming infrastructure is being overbuilt). Episode 2 reviewed logistic challenges in the Houston area arising from crude quality differences between traditional imports that are heavy and medium grades and new domestic production that has been predominantly light crude or ultra light condensate. Existing refineries were built to process heavier crudes and can only handle so much lighter crude without investment and reconfiguration. That means heavier waterborne imports are still needed – although they are being slowly replaced by heavy crude coming by pipeline from Western Canada. At the same time changing interpretations of Bureau of Industry and Security (BIS) regulations governing the export of crude now allow exports of lightly processed condensate that has to be segregated – complicating pipeline logistics.
Episode 3 looked at the limited ways that crude coming into Houston by pipeline can currently bypass area congestion to get to refineries in Port Arthur/Beaumont or further along the Gulf Coast in Lake Charles and St. James, LA. The new Enterprise Rancho II pipeline will relieve some of that congestion but there is still a constraint east of Port Arthur/Beaumont. In Episode 4 we took a closer look at Houston area crude storage – finding it only 52% utilized at present even as storage in the wider Gulf Coast region has been filling up in response to a contango market structure. This time we detail midstream plans to add even more crude storage in Houston.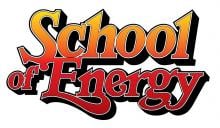 SCHOOL OF ENERGY HOUSTON!
+ Pre School International Energy Day
RBN's School of Energy returns to Houston with Guest content, CPE Credits and our full energy curriculum.
Houston - September 28 - 30, 2015
Current Houston Storage
Table #1 provides a summary of existing crude storage in the Houston area. Storage is listed by company owner and segregated into categories in columns A through F identified at the top. The first category is refinery storage – with Column A showing actual barrels held in storage by company (per Genscape estimates on August 21, 2015) and Column B showing total refinery storage capacity. As we pointed out in Episode 4 – actual refinery storage is close to 13 MMBbl that represents about 62% of the 21 MMBbl total capacity in the Houston area. The second category is terminal storage (commercial and operational) with actual barrels held in storage on August 21st shown in Column C and total capacity in Column D. Actual crude currently stored in terminals is 19 MMBbl or about 46% of the 41 MMBbl total capacity. Column E in the table is the third category - storage that is under construction or being tested before coming into service. On August 21, 2015 there was a total of 6.7 MMBbl of storage capacity in this category with two thirds (4 MMBbl) belonging to Enterprise that is currently building out new storage at ECHO as well as the Appelt addition to the Oiltanking Houston Ship Channel terminal they acquired in December 2014. Another 700 MBbl of storage under construction is associated with the TransCanada Keystone XL Houston Lateral pipeline expected online by the end of 2015. The final Column F is the maintenance category – storage offline for repair – that totals about 3.7 MMBbl at present. The total existing and under construction crude storage capacity in Houston is about 72.5 MMBbl (including maintenance). We estimate that total crude terminal storage capacity in Houston has increased since 2012 by at least 16 MMb/d (22%) based on company presentations. We provided detail on these projects and others along the Gulf Coast in our April 2014 Drill Down report "I'm Waiting For the Crude – Gulf Coast Crude Terminals and Storage"- available exclusively to RBN's Backstage Pass subscribers.
Join Backstage Pass to Read Full Article