Our recent analysis of Houston area crude infrastructure found new pipelines running half full as more capacity comes online and storage only half utilized as midstream operators continue to plan expansions. Add the current crude production slowdown to that equation and it could spell trouble for midstream companies. Today we ponder the fate of midstream investment in Houston crude oil infrastructure.
The Story So Far
The First Episode in this series reviewed the evolving crude supply demand balance into the Houston area that has 9 refineries and two new 50 Mb/d condensate splitters that are processing an estimated 2.4 MMb/d of crude between them. Since 2012 a flood of new crude has begun to arrive in the Houston area by pipeline – replacing overseas imports. At the moment, incoming crude supplies arriving by pipeline and barge roughly balance with refinery demand. However - incoming pipeline capacity is only 50% utilized today even as more than 1 MMb/d of new pipes are expected online by early 2016 - suggesting that a lot more incoming crude is expecting to navigate the Houston area in the future (or that the incoming infrastructure is being overbuilt). Episode 2 reviewed logistic challenges in the Houston area arising from crude quality differences between traditional imports that are heavy and medium grades and new domestic production that has been predominantly light crude or ultra light condensate. Episode 3 looked at the limited ways that crude coming into Houston by pipeline can currently bypass area congestion to get to refineries in Port Arthur/Beaumont or further along the Gulf Coast in Lake Charles and St. James, LA. In Episode 4 we took a closer look at Houston area crude storage – finding it only 52% utilized at present even as storage in the wider Gulf Coast region has been filling up in response to a contango market structure. Episode 5 detailed plans by Fairway Energy and a joint venture between Magellan Midstream Partners and LBC Tank Terminals to add at least another 11 MMBbl of new crude storage. This time we summarize our analysis of Houston crude infrastructure and discuss how lower crude production may impact area flows.
A common theme emerging from the analysis in this series has been the sense that producers, refiners and shippers currently underutilize Houston area crude infrastructure – much of it newly minted. We have reviewed data that indicates both pipeline and storage capacity is underutilized. This possibility might of course be expected – given the leveling out of production that has occurred during the past few months as a result of drilling pullbacks following a 60% fall in crude prices during the past year. The more worrisome trend however is that the infrastructure build out is far from over and both new pipelines and new storage capacity continue to come online – increasing the potential for such an overbuild. In this final blog in the series we reflect on the implications of the possible overbuild of pipelines and storage in the Houston area.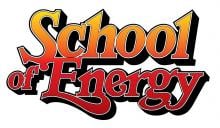 SCHOOL OF ENERGY HOUSTON!
+ Pre School International Energy Day
RBN's School of Energy returns to Houston with Guest content, CPE Credits and our full energy curriculum.
Houston - September 28 - 30, 2015
We start with incoming crude pipelines to the Houston area and provide – in Table #1 – an update to our earlier summary. We described each of the pipelines in the table in some detail in Episode 1. Our overall conclusion was that on aggregate these pipelines were running at about 50% of their nameplate capacity.  Updated Q2 2015 numbers in the table (based on a combination of daily average flow rates from our friends at Genscape and company presentations by Genesis Energy) show total pipeline capacity into the Houston area of 2850 Mb/d (green circle on the table) and our estimate of average flows during Q2 2015 of 1490 Mb/d (red circle). Pipeline capacity utilization is therefore 1490/2850 Mb/d or 52% - still about half full.
To access the remainder of Stairway to Houston – The Future of Houston Area Crude Oil Infrastructure you must be logged as a RBN Backstage Pass™ subscriber.
Full access to the RBN Energy blog archive which includes any posting more than 5 days old is available only to RBN Backstage Pass™ subscribers. In addition to blog archive access, RBN Backstage Pass™ resources include Drill-Down Reports, Spotlight Reports, Spotcheck Indicators, Market Fundamentals Webcasts, Get-Togethers and more. If you have already purchased a subscription, be sure you are logged in For additional help or information, contact us at info@rbnenergy.com or 888-613-8874.