Most of the crude by rail  (CBR) shipments to 4 refineries in Washington State are ex-North Dakota from where rail freight costs are over $10/Bbl. Bakken crude from North Dakota competes at Washington refineries with Alaska North Slope (ANS) shipped down from Valdez, AK. Back in 2012 ANS prices were more than $20/Bbl higher than Bakken crude – easily covering the rail cost. In 2016 so far the ANS premium to Bakken has averaged well below the $10/Bbl freight cost making CBR shipments uneconomic. But as we discuss today - Northwest refiners are still shipping significant volumes of crude from North Dakota.
Recap
This is Part 6 in our series updating the sorry state of the CBR business in North America in 2016 compared to its heyday a few years back. In Part 1 of this series we noted CBR declines in response to narrower spreads between U.S. domestic crude benchmark WTI and international equivalent Brent. The lower spreads reduce the incentive to move crude from inland basins to coastal refineries by rail because the latter is a more expensive transport option compared to pipelines. CBR became a big deal when WTI was discounted to Brent by upwards of $25/Bbl in 2011 and 2012 because of congestion caused by a lack of pipeline capacity. Back then it made sense to use rail to get stranded crude to market. As a result U.S. CBR shipments grew from 33 Mb/d in January 2010 to a peak of 928 Mb/d in October 2014 (according to Energy Information Administration - EIA). As new pipelines have been built out to provide less expensive options to get stranded crude to market so the WTI discount has narrowed and CBR traffic has declined. Primarily in response to the narrowing spread – overall CBR volumes fell during 2015 but not as fast as you might expect – dropping only 30% between January and December 2015 (latest EIA data) even though spot market economics for rail shipments often made no sense. As we discussed in Part 2 – looking at the epicenter of the CBR boom in North Dakota – the slower than expected decline in rail shipments is mostly because committed shippers and refiners continue to use rail infrastructure that they invested in (and made take-or-pay commitments to) and because some routes do not have pipeline access (East Coast and West Coast). In Part 3 we looked at CBR traffic out of the Niobrara shale region in the Rockies. Midstream companies continue the build out and expansion of rail terminals as well as new pipelines in this region even though production has leveled off. In Part 4 we looked at the fate of CBR load terminals in Western Canada that are "overbuilt and underutilized". In Part 5 we turned to CBR market destinations – beginning with the East Coast. This time we begin a two-part look at CBR unloading on the West Coast.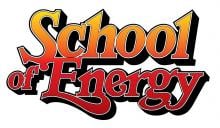 SCHOOL OF ENERGY HOUSTON!
RBN's School of Energy Spring 2016 with CPE Credits And Our Full Energy Curriculum.
Houston - April 6 - 7, 2016

Registration includes an invitation to RBN's First Annual Crawfish Boil on April 6… details coming soon!
West Coast CBR
We last looked at West Coast CBR deliveries in our "End Of The Line" series back in August 2015. The West Coast market is somewhat different than the rest of the U.S. and CBR economics are closely tied to the difference between inland domestic crude prices linked to WTI and West Coast prices for Alaska North Slope (ANS) crude delivered to Long Beach, CA. ANS is the default crude processed by most West Coast refineries and before shale crude largely competed with imported crudes was priced against international benchmark Brent. When Bakken crude from North Dakota is selling at a significant discount to ANS and Brent (as it was in 2012) the additional cost of rail freight to West Coast refineries is more than justified. We covered the pricing and competitiveness of ANS crude on the West Coast in July 2015 (see A Change Is Gonna Come). The story of CBR on the West Coast reflects the region's division into two refining areas – the Northwest and California. Much of the CBR delivered to the Northwest comes out of North Dakota whereas smaller volumes are delivered by rail to California from Canada, New Mexico and the Rockies. We will cover the Northwest in this episode and move on to California next time.
To access the remainder of Slow Train Coming – Crude By Rail To Northwest Refineries Still Resilient you must be logged as a RBN Backstage Pass™ subscriber.
Full access to the RBN Energy blog archive which includes any posting more than 5 days old is available only to RBN Backstage Pass™ subscribers. In addition to blog archive access, RBN Backstage Pass™ resources include Drill-Down Reports, Spotlight Reports, Spotcheck Indicators, Market Fundamentals Webcasts, Get-Togethers and more. If you have already purchased a subscription, be sure you are logged in For additional help or information, contact us at info@rbnenergy.com or 888-613-8874.