With crude prices below $30/Bbl and the price spread between U.S. domestic crude benchmark West Texas Intermediate (WTI) and international equivalent Brent trading in a very narrow range – the economics of moving Crude-by-Rail (CBR) rarely make sense any more.  Rail shipments are down across all regions and railroads are reporting sharply lower revenues from CBR shipments.  Today we start a new series revisiting the regions where CBR traffic boomed a couple of years back and contemplating its future value to shippers and refiners.
We've been covering the CBR scene ever since RBN started posting blogs back in 2012 – including our seminal series "Crude Loves Rock'n'Rail" that described how producers turned to rail over pipelines – first in North Dakota and later in other shale basins. Historically, crude-by-rail transport dominated the early oil industry in North America - underpinning John D Rockefeller's monopoly. But it's use declined after WW2 once pipelines were built to ship larger volumes of crude over longer distances. Pipelines have been almost always preferred since then because (once built) their freight costs are generally lower than using rail or trucks. More recently however, surging crude production from shale overwhelmed existing pipeline take-away infrastructure leading to significant constraints and price discounting – particularly in the Midwest – while producers waited for the build out of new pipeline capacity that is typically a relatively slow process taking up to 3 years. As a result, at the end of 2010, producers (led by innovators EOG and railroad BNSF) turned to the rails to deliver crude past congested pipelines to coastal markets where netbacks (crude sales price less transport costs from the wellhead) were considerably higher. The resulting surge saw total U.S. CBR shipments (not including Canadian imports) increase from 33 Mb/d in January 2010 to a peak of 928 Mb/d in October 2014 (as measured by the Energy Information Administration – EIA – see A Look At The Crude By Rail Track Record).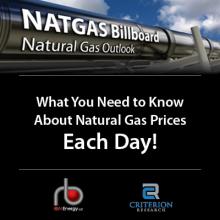 The growth in CBR traffic was helped by three factors. First the railroads cooperated with the industry to develop efficient "pipeline on wheels" unit trains that typically involved upwards of 100 tank cars dedicated to moving crude directly between load and destination points - returning empty tank cars immediately in a round trip pattern with priority over other traffic. Unit trains are expedited from source to destination and are far more economic than more traditional "manifest" loads consisting of smaller groups of tank cars mixed up with other freight. Second the investment required to get crude onto the rails was small compared to pipelines – involving building a load terminal and storage and oftentimes an unload terminal with waterborne barge access that could distribute to multiple refineries. Third - rail terminals could be built out in 5-8 months – much more rapidly than pipelines – providing a quick solution for stranded crude. The lower investment reduced the need to secure long-term shipper commitment upfront – leaving producers comfortable committing to rail volumes for 1-2 years. The later stage of the CBR boom also saw an increase in terminal build outs and shipments of Canadian crude as the latter faced pipeline congestion reaching refineries in the U.S. and producers explored opportunities to ship heavier bitumen crudes from Western Canada by rail without the need to add as much diluent (to reduce viscosity) as is needed for pipeline transport (see the "Go Your Own Way" blog series). During this boom period for CBR between 2010 and 2015 - RBN tracked the build out of 89 unit and manifest rail loading terminals in producing regions across Canada and the U.S. (see map in Figure #1) as well as 66 unloading terminals at U.S. and Canadian refineries or waterborne terminals. 
Join Backstage Pass to Read Full Article