Crude by rail (CBR) shipments from North Dakota to West Coast destinations peaked in January 2015 at 170 Mb/d – falling since then to average 140 Mb/d in 2015, January through May. The vast majority of these shipments have moved to four refineries in Washington State – providing a cheaper alternative to the Alaska North Slope (ANS) crude staple these refineries have run for decades. There is big potential to expand CBR shipments to West Coast Ports and to California but building the infrastructure has proven painstakingly slow. Today we discuss the long term fate of West Coast CBR.
In Part 1 of this series we covered the growth of crude-by-rail (CBR) transportation out of North Dakota from 2012 to 2014. After rapid growth CBR was shipping 73% of Williston Basin output to market by April 2013. Then the price differentials that encouraged the CBR boom began to narrow. The discount of domestic benchmark West Texas Intermediate (WTI) to international crude benchmark Brent fell from an average of $18/Bbl in 2012 to $6.50/Bbl in 2014- making it harder for shippers to justify the higher cost of CBR to coastal markets as new construction increased pipeline alternatives to the Midcontinent and Gulf Coast. But even though the rail slice of crude traffic declined to just 52% by May 2015 there was still not enough capacity available to get all North Dakota's crude to market by pipeline. That picture is changing now – first because the rate of growth in Bakken crude production has slowed in 2015 in response to lower crude prices and second because new projects are underway that provide adequate pipeline capacity by 2017 for Bakken shippers to no longer need CBR.
In Part 2 we compared Bakken producer netbacks – crude selling prices less transportation costs - for different routes to market by pipeline or rail. We noted that although CBR to the East Coast currently returns the lowest netbacks – shippers were still sending over 400 Mb/d to East Coast terminals and refineries. Part of the reason that these shipments continue – despite poor returns – is because refiners, shippers and terminal operators have invested in infrastructure and made commitments that incur penalties if they do not use the capacity. We looked at the difference that new pipelines expected online in the next 5 years might make to East Coast CBR shipments. Our conclusion was that just adding pipeline capacity to other destinations – such as the Gulf Coast would not necessarily end CBR to the East Coast. But the end of the line for East Coast rail is likely to come when a pipeline is built to that market that competes directly with CBR. The most likely candidate is the TransCanada Energy East pipeline - expected online by 2020 (assuming it receives the necessary permits). This time we turn to the future of rail shipments to the West Coast from North Dakota.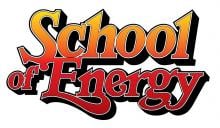 SCHOOL OF ENERGY HOUSTON!
+ Pre School International Energy Day
RBN's School of Energy returns to Houston with Guest content, CPE Credits and our full energy curriculum.
Houston - September 28 - 30, 2015
The chart in Figure #1 provides a summary of CBR shipments to the West Coast from North Dakota. The blue and red shaded areas against the left axis represent crude volumes shipped from Petroleum Administration for Defense District (PADD) II – the Midwest to PADD V – the West Coast. This data comes from Energy Information Administration (EIA) monthly crude rail movement estimates that began publishing in April 2015 (see A Look At The Rail Track Record). Because the EIA does not break this data down within PADDs we assume that it largely covers CBR movements between North Dakota and West Coast refineries located in Washington State and California. This assumption is based on the location of rail loading terminals in PADD II (most are in North Dakota) and rail unloading terminals on the West Coast that are mostly linked to refineries in Washington and California. Having made that assumption we further separated out CBR shipments to California from North Dakota (red shaded area) that are reported separately by the California Energy Commission (CEC). The CBR shipments to Washington (blue shaded area) are simply the EIA PADD II to PADD V totals minus California. Note also that shipments to California are a fraction of the total – just 2-5 Mb/d in 2013 and 2014 and (according to CEC) have been zero since November 2014. So West Coast CBR from North Dakota is almost all headed to Washington State. The yellow line on the chart against the right axis is the ANS premium to WTI crude. ANS – Alaska North Slope - is the West Coast benchmark crude (that we posted a blog about recently – see A Change Is Gonna Come) and West Texas Intermediate – WTI crude is the Midwest benchmark.
To access the remainder of The End of the Line – Will Bakken Shipments to the West Coast Continue? you must be logged as a RBN Backstage Pass™ subscriber.
Full access to the RBN Energy blog archive which includes any posting more than 5 days old is available only to RBN Backstage Pass™ subscribers. In addition to blog archive access, RBN Backstage Pass™ resources include Drill-Down Reports, Spotlight Reports, Spotcheck Indicators, Market Fundamentals Webcasts, Get-Togethers and more. If you have already purchased a subscription, be sure you are logged in For additional help or information, contact us at info@rbnenergy.com or 888-613-8874.