While crude oil takeaway capacity out of the Permian Basin from major hubs is probably overbuilt for the time being that is not the case for gathering systems bringing barrels from the wellhead to mainline terminals. Production in the Permian has slowed since the drop in oil prices reduced drilling activity but is still increasing from sweet spots in the Midland and Delaware basins in West Texas where pipeline gathering can save producers as much as $2/Bbl in trucking fees. Today we continue our review of gathering infrastructure build out to deliver more crude to takeaway hubs in the Permian.
In Episode 1 we summarized the changing balance over the past year between Permian crude production and pipeline takeaway capacity out of the region. Since the summer that balance has favored producers because major pipeline capacity opened up since the end of last year (2014) to East Houston (the 300 Mb/d Plains All American/Magellan Midstream Partners BridgeTex pipeline), to South Texas and Corpus Christi (the 250 Mb/d Plains Cactus pipeline) and to Nederland/ Port Arthur, TX (the 200 Mb/d Sunoco Logistics Permian Express II pipeline). With the impending addition of the 540 Mb/d Enterprise Products Partners Midland to Sealy pipeline expected online in mid-2017 overall crude takeaway capacity out of the Permian is looking overbuilt given that production in the basin has slowed down (although still increasing) from the dramatic growth seen between 2012-2014. Yet Permian wells remain among the most productive in U.S. shale plays and drilling continues in the sweet spot areas of the play – the Midland and Delaware basins. As a result there is considerable pipeline infrastructure build out continuing to connect new production to the big takeaway pipeline hubs. We began an update on the Permian gathering projects first detailed last summer in our "Come Gather 'Round Pipelines" series with additions by Occidental, Plains, Blueknight Energy Partners, Navigator Energy Services and Medallion Midstream. Today we conclude that roundup of projects currently under construction.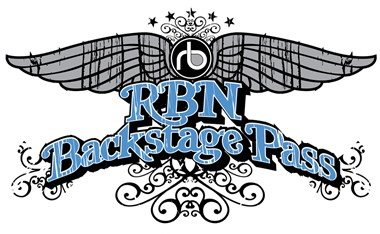 With A Little Help From My Friends: Big Changes in Mexico / U.S. Energy Interactions
We have released our latest Drill-Down report for Backstage Pass subscribers describing the dramatic transformation in energy relations between the U.S. and Mexico in the past few years.
More information about With A Little Help From My Friends: Big Changes in Mexico / U.S. Energy Interactions here.
Frontier Energy Services / Concho Alpha Crude Connector
The Alpha Crude Connector (ACC) is an extensive crude oil gathering system in southeast New Mexico and Texas with initial capacity of 100 Mb/d (see map in Figure #1).  ACC serves leases in the Delaware Basin with approximately 400 miles of gathering, 300 MBbl of storage, and several downstream pipeline connections.  The pipeline is a FERC regulated system, jointly owned by Frontier Energy Services and Concho Resources.   ACC started initial flow into Plains/Wink this month (November 2015 - red lines on the Figure #1 map – Phase 1), following an 18-month permitting process with the Bureau of Land Management (BLM – the Federal authority that owns 80% of the land the pipeline passes through). The Plains/Wink terminal connection provides ACC shipper access to the Plains Basin pipeline to Midland – with links to outbound pipes to the Gulf Coast and Cushing as well as the Plains Cactus pipeline to Corpus Christi (via Crane and McCamey).   Additional downstream connections on ACC will be available in January 2016 (blue lines on the map – Phase 2) into the Enterprise system (linked to Midland), Sunoco Logistics (linked to Midland and the Permian Express II pipeline to Nederland at Garden City), Western Refining (linked to Western's El Paso refinery today and in the future to Colorado City). Trucked barrels are reaching the system today through a connection to the Genesis Wink rail terminal.  ACC will complete a large, automated truck injection station in the Red Hills, NM area in March 2016, providing open access to multiple downstream markets.  By mid-year 2016, ACC is expecting to flow over 80 Mb/d of crude that previously moved more expensively by truck.  According to ACC, this shift from trucks to pipe is saving producers as much as $2/Bbl and providing a more reliable and safe logistics path to market.  The ACC connector operates on a common stream basis with an economic adjustment mechanism to equalize the value of inputs and outputs. (We described how common stream and quality bank systems work a couple of years back in "You Can't Always Get Out What You Put In").
To access the remainder of Running On Empty – Permian Delaware and Midland Crude Gathering Build Out Continues you must be logged as a RBN Backstage Pass™ subscriber.
Full access to the RBN Energy blog archive which includes any posting more than 5 days old is available only to RBN Backstage Pass™ subscribers. In addition to blog archive access, RBN Backstage Pass™ resources include Drill-Down Reports, Spotlight Reports, Spotcheck Indicators, Market Fundamentals Webcasts, Get-Togethers and more. If you have already purchased a subscription, be sure you are logged in For additional help or information, contact us at info@rbnenergy.com or 888-613-8874.