With the bottom falling out of the crude oil market these days there is one basin where production continues to grow – the West Texas Permian. The sweet spots in the play's Midland and Delaware basins are still the center of new drilling and production. As a result producers are looking for infrastructure to ship crude (and increasingly – condensate) to market. So while the midstream business has taken a beating in financial markets lately – there are still signs of life in the field. Today we round out our series on new Permian gathering systems with a look at two brand new projects.
In Episode 1 we summarized the changing balance over the past year between Permian crude production and pipeline takeaway capacity out of the region. With new pipelines coming online since the end of last year to Houston (the 300 Mb/d Plains All American/Magellan Midstream Partners BridgeTex pipeline), Corpus Christi (the 250 Mb/d Plains Cactus pipeline) and Nederland (the 200 Mb/d Sunoco Logistics Permian Express II pipeline) takeaway capacity out of the basin is looking overbuilt – especially considering the new 540 Mb/d Enterprise Products Partners Midland to Sealy pipeline expected online in mid-2017.  Meantime production overall in the Permian is slowing down although it looks to be still increasing slightly. Permian wells remain among the most productive in U.S. shale plays and drilling continues in the sweet spot areas of the play – the Midland and Delaware basins. Consequently there is considerable pipeline infrastructure being built out to connect new production to the big takeaway pipeline hubs in the Permian. In Episode 1 and Episode 2 we updated progress on Permian gathering projects first detailed last summer in our "Come Gather 'Round Pipelines" series. Most of these projects are still on schedule although the focus and scope of some have changed. In Episode 3 we revisited projects by two Permian refiners to increase their crude supply options and Energy Transfer gathering system expansions in the Delaware Basin.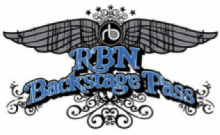 FUNDAMENTALS WEBCAST THURSDAY!!
RBN Energy's next Fundamentals Webcast for Backstage Pass subscribers has been scheduled for this Thursday,
December 17rd at 2:30pm central time. 
We'll be talking about December 2015 for a long time.  Is it the weather?  The Saudis?  The strong dollar?  Irrationally exuberant producers?  Evil speculators?  In Thursday's RBN webcast, Rusty Braziel will look at what the crude and gas price meltdowns mean for differentials, ratios, breakevens and generally what you need to watch for.
Centurion Terminals
Centurion Terminals is a privately owned Dallas based midstream operator. The company has recently launched a 2-phase growth project known as the Delaware Basin Express to gather and deliver crude/condensate from terminals in the Delaware to the Gulf Coast by rail (see the map in Figure #1). Later phases of the project are planned to replace rail with a long haul pipeline. Centurion has signed Jamex Marketing – a Permian producer affiliated with Bridger Logistics - as an anchor shipper.