Last winter a Midwest propane shortage of epic proportions caused prices at the Conway, KS trading hub to spike over $4/Gal in January 2014 (nearly twice the price of crude oil at the time). The shortage was caused by a perfect storm of events starting with high propane demand from farmers for crop drying in the late fall and ending with record retail and commercial heating demand during the Polar Vortex cold weather in January. The high demand was compounded by the partial closure of the Kinder Morgan Cochin pipeline supplying propane to the Midwest from Western Canada and a temporary shutdown of the Hess Tioga fractionation plant in North Dakota, not to mention booming Gulf Coast propane exports reducing domestic availability. This year the Midwest propane market appears to be much better supplied in spite of the loss of the Cochin pipeline that has now been reversed to carry diluent to Canada. Prices should therefore be less volatile than last year – unless Mother Nature throws another icy winter curve ball. Today we look Midwest propane prices and supply this year.
We have previously described the seasonal nature of the U.S. market for propane – (the only natural gas liquid (NGL) with a hit animated TV series - see NGL Trading Part 2 Propane). About 57 percent of propane demand comes from residential and commercial space heating during the winter. That has traditionally left a surplus of supplies in the summer months, which is injected into storage so that it can be retrieved when needed to meet heavier winter demand. And to some extent what happened last winter in the Midwest propane market was just a classic case of too much demand draining available storage and causing prices to run up. But changes in the overall NGL market also impacted what happened to propane in the Midwest last year – changes to infrastructure and to overall propane supply and demand that had wider reaching consequences. As a result propane marketers and consumers now need to pay more attention than usual to fundamentals like price, storage levels and weather forecasts in order to secure supplies at reasonable market prices.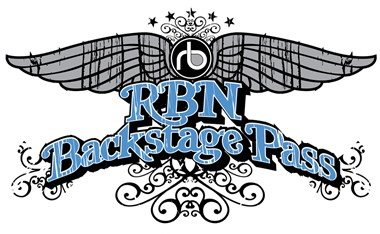 50 Ways to Leave the Marcellus:
We have just released our eleventh Drill-Down report for Backstage Pass subscribers examining Northeast natural gas take away capacity.
More information about 50 Ways here.
RBN blogs covered last year's Midwest propane crisis as it happened – starting out with the late fall shortages caused by a wetter than usual season for corn farmers. That led to a lot more propane than usual being used for crop drying – extracting the moisture from corn prior to placing it in storage (see Farmer Dries Corn Part 1 and Part 2). The market never fully recovered from those early season shortages and by the time Polar Vortex winter weather struck at the end of January 2014, there wasn't much propane left in the tanks to meet the new surge in demand (see A Perfect Storm). As we relayed in "The Rest of the Story" there were other factors influencing propane supplies that compounded the Midwest shortages. In the first place, propane inventories were lower because of barrels moving south to the Gulf Coast for exports (see Sail Away - Propane Exports Exceed 400 Mb/d). Second, the process of reversing and repurposing the Kinder Morgan Cochin pipeline was underway and at the time it restricted that pipeline's capacity to bring propane into the Midwest from Canada. (Since then the Cochin has been reversed and now carries diluent from Illinois to Alberta – more about that in a minute). Third, propane supplies were not available from the Hess Tioga fractionator in North Dakota because that plant was undergoing an upgrade and did not come back online until March 2014.
To access the remainder of No Cochin, No Cry – Midwest Propane Supplies A Year After the Crisis you must be logged as a RBN Backstage Pass™ subscriber.
Full access to the RBN Energy blog archive which includes any posting more than 5 days old is available only to RBN Backstage Pass™ subscribers. In addition to blog archive access, RBN Backstage Pass™ resources include Drill-Down Reports, Spotlight Reports, Spotcheck Indicators, Market Fundamentals Webcasts, Get-Togethers and more. If you have already purchased a subscription, be sure you are logged in For additional help or information, contact us at info@rbnenergy.com or 888-613-8874.