According to the U.S. Department of Agriculture, this year's corn crop was 94 percent harvested by November 24, 2014. Unlike the 2013 harvest season,  related crop drying activity by farmers to extract moisture from harvested corn has not led to shortages of propane- the main fuel used to power dryers. A wetter than usual crop last year started a Midwest propane shortage that morphed into a crisis by January when Polar Vortex winter weather spiked demand again and pushed prices above $4/Gal. This year the Midwest propane market has to cope with the loss of a major transport artery – the Cochin pipeline that used to bring Canadian propane supplies to the Midwest but has now been reversed to carry U.S. diluent to Canada. Today we examine  new Midwest propane delivery infrastructure.
In the first episode in this 2-part series we described the perfect storm of events that caused severe propane shortages in the Midwest last winter (see Episode 1). Marketers and consumers entering the winter season without their storage being filled was part of the problem. That lesson has definitely been learned because inventories are much higher this year. But there were also infrastructure issues behind the propane shortages that will continue to threaten supplies during a winter surge in demand. The most significant of the infrastructure changes is the reversal of the Kinder Morgan Cochin pipeline that previously transported Canadian propane into the Midwest. Without Cochin, Midwest propane marketers need replacement transport capacity and storage. In this second episode we look at infrastructure improvements to replace Cochin supplies.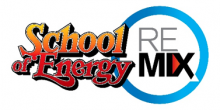 It's a REMIX! SCHOOL OF ENERGY CALGARY!
RBN's School of Energy has been reworked, restructured and reorganized to make the conference even better - more content, more models and more labs.
Calgary - March 30 - April 1, 2015
Until last year significant volumes were delivered to the Midwest from terminals along the 50 Mb/d Cochin pipeline that flowed propane south from Edmonton in Western Canada. You can see the path of the pipeline as a dotted grey line on the map in Figure #1 with the terminals marked in blue. This year, with Cochin out of the picture, pipeline deliveries of propane into the region can still be made from the natural gas liquids (NGL) trading hub at Conway Kansas to the south. The Enterprise Products Partners owned Mid America Pipeline (MAPL) ships to Minnesota and Wisconsin from Conway. The NuStar Energy Partners owned Kaneb pipeline ships barrels from Conway into South Dakota, Nebraska and Iowa, and Oneok ships Conway barrels to Nebraska and Iowa. But all three of these pipelines have limited remaining capacity to take up the slack left by Cochin. And although production of NGL's in the Bakken in North Dakota and in the Rockies is expanding rapidly, most of that production ends up being shipped to Conway or Mont Belvieu, TX as "raw-mix" for fractionation so useful quantities of refined propane have to be redelivered to the Midwest from Conway
Figure #1
Source: EIA and RBN Energy (Click to Enlarge)
With pipeline supplies constrained and local NGL production shipped off for processing in Kansas or Texas, the main propane delivery mechanism replacing the Cochin pipeline is rail shipments. To that end a number of rail terminal infrastructure improvements have been underway this year to help replace Cochin pipeline supplies – including significant projects by CHS Inc, Alliance Energy Services and Hess Corp that we describe next.
CHS Inc.
CHS Inc. (formerly Cenex Harvest States), the nation's largest farmer-owned cooperative and a major wholesaler and retailer of propane has invested $24 million in a "Northern Tier Rail Terminals" initiative to build out and expand capacity and storage at 5 rail terminals in North Dakota, Minnesota and Wisconsin. The five terminals are marked with red dots on the map in Figure #1. At Rockville, MN CHS upgraded an existing BNSF rail terminal operated by Wenner Gas Co. to include 15 MBbl of propane storage and capacity to unload up to 30 rail tank cars a day as well as to load six trucks an hour (each rail tank car holds enough propane to load three trucks). The Canadian Pacific (CP) served Glenwood terminal in Pope County, MN has been upgraded to include 32 MBbl of storage, rail unload capability and six trucks an hour loading capacity. The Fairmont, ND terminal, served by CP, has 7 MBbl of storage and can unload 10 rail tank cars a day and load 6 trucks an hour. In addition to these upgrades, CHS is building two new terminals. The first is at Hannaford, ND, dedicated in September 2014 and served by both BNSF and CP railroads. The terminal will have a rail loop accommodating dedicated 110 tank car unit trains and be able to unload 48 railcars at a time as well as 24 MBbl of storage. The second new CHS terminal, being built at Hixton, WS, is due online in mid-November 2014 and will be served by the Canadian National railroad with 9 MBbl of storage, 32 rail cars a day unload capacity and two truck racks that can load 6 trucks an hour.
To access the remainder of No Cochin, No Cry – Part 2 - New Infrastructure to Deliver Midwest Propane Supplies you must be logged as a RBN Backstage Pass™ subscriber.
Full access to the RBN Energy blog archive which includes any posting more than 5 days old is available only to RBN Backstage Pass™ subscribers. In addition to blog archive access, RBN Backstage Pass™ resources include Drill-Down Reports, Spotlight Reports, Spotcheck Indicators, Market Fundamentals Webcasts, Get-Togethers and more. If you have already purchased a subscription, be sure you are logged in For additional help or information, contact us at info@rbnenergy.com or 888-613-8874.