At yesterday's close (April 28, 2015) the CME NYMEX Henry Hub natural gas futures strip (average) for the nearby 12 months was $2.794/MMBtu.  That was only slightly above Monday's three year low for the strip. The price weakness has been brought on by concern about a growing storage surplus. Last week the Energy Information Administration (EIA) last week reported that U.S. natural gas storage as of April 17 was 737 Bcf, or 83%, higher than this time last year. Within a year, the gas market has gone from the biggest storage deficit and lowest inventory since 2003 at the end of March 2014, to a massive year-over-year surplus and the possibility of a record-high inventory by the end of injection season. In today's blog, we look at how inventories got here and implications for the summer gas market.
We have posted a number of blogs about natural gas storage – the great balancing mechanism for the U.S. market where seasonal swings in demand are evened out by the use of underground storage (see Catch a Hydrocarbon.  Storage use and availability varies regionally as we detailed in Bright Lights, Big City. The natural gas market pays an inordinate amount of attention to storage data – in particular weekly Energy Information Administration (EIA) inventory reports. That is because understanding how much gas is in storage today relative to the same time in prior years, together with the state of supply and demand has a big impact on price sentiment as you can read in Kyle Cooper's regular weekly natural gas market assessment that we publish here every Monday.
We are now into the fourth week of the 2015 summer storage injection season, from April through October. During injection season demand for natural gas traditionally falls below production and the resulting surplus supplies are used to replenish underground storage fields that were depleted during the winter when demand exceeds available supply. The gas market has traditionally relied on gas stored during summer to supplement natural gas production and imports during winter heating demand season (November through March), when cold weather sends residential and commercial (res/comm) heating demand to annual peaks – primarily in the Midwest and Northeast regions – that more often than not exceed the available supply of gas from production and imports.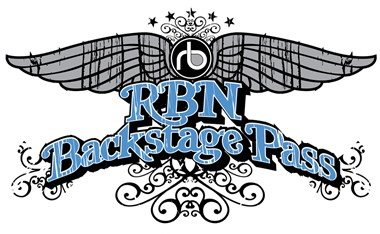 Join Together With Demand – The Who and How of Marcellus/Utica Midstream
We have released the third in our 2015 Drill-Down report series for Backstage Pass subscribers examining the integrated nature of midstream infrastructure in the Marcellus/Utica region.
More information about Join Together With Demand here.
Figure 1 below shows weekly EIA natural gas stockpile levels starting November 1, 2014, the beginning of the traditional gas winter withdrawal season, up through the week of April 17, 2015. The weekly inventory number is represented by the blue line, and is shown in the context of the continuous five-year minimum-maximum range (gray shaded area), five-year average (gray line), and year-ago stocks (orange line).
To access the remainder of My Sweet Hoard – How Natural Gas Production Trumped Storage Withdrawal This Winter you must be logged as a RBN Backstage Pass™ subscriber.
Full access to the RBN Energy blog archive which includes any posting more than 5 days old is available only to RBN Backstage Pass™ subscribers. In addition to blog archive access, RBN Backstage Pass™ resources include Drill-Down Reports, Spotlight Reports, Spotcheck Indicators, Market Fundamentals Webcasts, Get-Togethers and more. If you have already purchased a subscription, be sure you are logged in For additional help or information, contact us at info@rbnenergy.com or 888-613-8874.