Two short years ago at the end of March 2012 natural gas marketers despaired of ever finding a home for surging natural gas production after a historically mild winter left underground gas storage bursting at the seams. A week later in April 2012 natural gas CME NYMEX Henry Hub prices dipped below $2/MMBtu and producers started shifting their drilling rigs to wet gas and liquids plays in search of higher returns. Fast-forward to today and we move towards the end of another record winter – this time a freezing cold one. Last week gas prices climbed over $6/MMBtu and the gas storage gauge will likely be close to empty (metaphorically speaking) by the end of March. Today we provide an update on this winter's gas market.
Back in November at the start of the 2013/2014 natural gas withdrawal season we posted a blog on price prospects for the winter market titled "Under Pressure – Natural Gas Prices Held in Check by Abundant Supplies". Looking back from the end of February 2014 I guess you could say that we didn't get the polar vortex memo! Pretty much ever since that time much of the US has been inundated by extremely cold winter weather – with dramatic impacts on natural gas prices and storage levels.
We start this update with a look at monthly natural gas supply demand data courtesy of our good friends at Bentek (see Figure 1 below). The table shows that on the supply side, despite the cold winter and considerable freeze offs (see Cold as Ice for more on freeze offs) natural gas dry production has continued to grow this year (orange circle) and is up nearly 2 percent year-to-date over 2013. As might be expected, the surge in demand for gas in the cold weather increased imports of gas into the US from Canada by nearly 19 percent (red circle). Even though Canadian imports increased, US gas prices remain well below the price of liquefied natural gas (LNG) in the rest of the world, so US imports of LNG fell by another 40 percent over last year (green circle).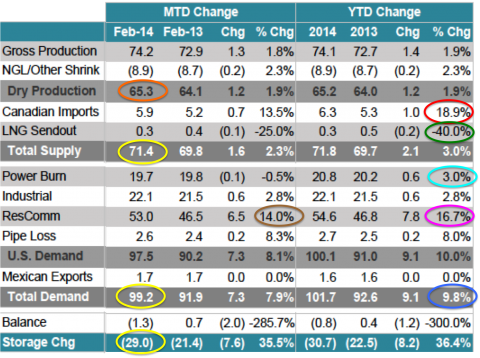 Figure 1; Source: Bentek (Click to Enlarge)
On the demand side, the table shows that power burn for generation only increased 3 percent this year (light blue circle). That small increase reflects the fact that although cold winters cause an increase in power demand from commercial and residential users for heating, gas suppliers often struggle to meet demand from both power generators and gas distribution companies at the same time (see Getting New England Gas Pipeline Capacity Built). The result is that power generators do not run gas units as much as they want because there is not enough pipeline capacity to meet their needs. But increased demand from residential and commercial users for heating can be seen in the 14 percent increase in February (brown circle) and the 16.7 percent increase year-to-date (pink circle). At the bottom of the table, as we would expect given the seasonal cold weather boost, total natural gas demand is up nearly ten percent over last year (blue circle).
Which brings us to the major impact of that increased demand – a rapid draw down in natural gas held in storage. We have previously detailed how the US natural gas market relies on storage to meet seasonal demand (see Bright Lights Big City). The US typically uses a lot more gas in winter than summer – you can see how that works by looking at the yellow circles in the Bentek table. Total demand for the week of February 14, 2014 was 99.2 Bcf/d, which was met by total supply of 71.4 Bcf/d and a withdrawal from storage of 29 Bcf/d (plus a balancing number of -1.3 Bcf/d). Continued cold weather this winter has raised the level of storage withdrawals to the point where the market is beginning to worry about running out of gas. Figure 2 below summarizes the situation.
To access the remainder of It's Sure Been A Cold, Cold Winter – Natural Gas Storage Fears Spike Up Prices you must be logged as a RBN Backstage Pass™ subscriber.
Full access to the RBN Energy blog archive which includes any posting more than 5 days old is available only to RBN Backstage Pass™ subscribers. In addition to blog archive access, RBN Backstage Pass™ resources include Drill-Down Reports, Spotlight Reports, Spotcheck Indicators, Market Fundamentals Webcasts, Get-Togethers and more. If you have already purchased a subscription, be sure you are logged in For additional help or information, contact us at info@rbnenergy.com or 888-613-8874.