A proposed BASF plant in Freeport, TX - that would make propylene from natural gas – is expected to be the subject of a final investment decision in 2016. If the plant is built it will have a similar purpose to another 6 Gulf Coast plants being built or planned in the next few years to make propylene from propane. All these plants are designed to make up for lower propylene output from U.S. petrochemical steam crackers using ethane, which yields less propylene from the cracking process. Today we discuss why using natural gas as a feedstock instead of propane might make sense.
There's an awful lot of new petrochemical infrastructure being built along the Gulf Coast these days – most of it designed to process abundant supplies of natural gas liquids (NGLs) extracted from rich gas. Our latest Drill Down report "It's Not Supposed To Be That Way" details 10 expansion and new capacity projects for petrochemical steam crackers. Those new facilities will mostly use ethane feedstock to produce ethylene. Our "Son of a PDH Man" series detailed six new plants along the Gulf Coast being built to produce "on-purpose" propylene by propane dehydrogenation (PDH).
There are other petchem plants being developed to use natural gas as a feedstock to produce petrochemicals.  We have documented more than a dozen methanol mega-projects in various stages of planning, design and construction, most of them along the Gulf Coast that (if they are all built) could increase US methanol production capacity more than 10-fold and consume as much as 2.4 Bcf/d of natural gas feedstock (see Skyrockets in Flight). Another chemical derived from natural gas is ammonia – that is mostly used as fertilizer and is now being manufactured again in the U.S. for the first time in years (see Fertile Prospects for Natural Gas). We have also posted blogs on plans by SASOL and Shell to build two huge plants converting natural gas to liquids (GTL) in Louisiana (see Jumping Jack Gas) – both of those projects have subsequently been put on hold in the wake of lower oil prices. This time we take a closer look at a project proposal that advanced a step in March of this year when BASF selected Freeport, TX as the site for a new world-scale methane-to-propylene plant. The BASF plant – the first of its type in the U.S. would produce 475 thousand metric tons per year of propylene – subject to a final investment decision (FID) by BASF in 2016.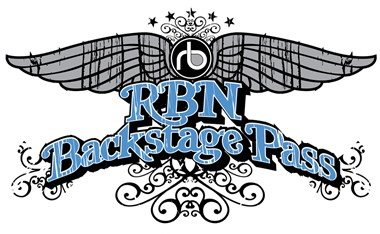 It's Not Supposed To Be That Way- Part 2: What Happens to New NGL Infrastructure If Production Growth Slows?
We have released the sixth in our 2015 Drill-Down report series for Backstage Pass subscribers examining the impact of low crude prices on new NGL infrastructure projects
More information about I't Not Supposed To Be That Way here.
The BASF project is different from the PDH plants being built elsewhere along the Gulf Coast because it would make propylene from natural gas feedstock instead of propane. We will get to the reasons why using natural gas instead of propane may be a good idea in a minute but first a quick run through of the technology. What follows is not a chemical engineering description – more of a bluffer's guide to help understand the major processes. The BASF plant is planning to use Air Liquide's proprietary Lurgi MegaMethanol and Methanol-to-Propylene (MTP) technologies. The natural gas feedstock is initially transformed into methanol via a three-step process. First, a steam-methane reformer converts natural gas into a synthesis gas (syngas) consisting of carbon monoxide, carbon dioxide, water and hydrogen. Next, hydrogen is stripped from the syngas, and third, methanol is produced through a catalytic synthesis of the syngas. The methanol is then converted to propylene using the Air Liquide MTP technology illustrated in Figure #1. The first process dehydrates methanol into dimethyl ether (DME) using catalysts in a fixed bed reactor. The DME is then fed to the MTP reactor beds where it is exposed to catalysts that convert it to propylene (the primary output) as well as byproducts natural gasoline (C5) and liquid petroleum gases (LPG – propane and butane). According to Air Liquide, a typical plant with a feed rate of 5,000 tons per day of methanol would produce approximately 1,560 tons of propylene (about 3.2lb of methanol per 1lb of propylene). The process would require about 28.5 MMBtu of natural gas per ton of methanol – or 91.2 MMBtu per ton of propylene.
To access the remainder of Got My MTP Working? Making Propylene From Natural Gas you must be logged as a RBN Backstage Pass™ subscriber.
Full access to the RBN Energy blog archive which includes any posting more than 5 days old is available only to RBN Backstage Pass™ subscribers. In addition to blog archive access, RBN Backstage Pass™ resources include Drill-Down Reports, Spotlight Reports, Spotcheck Indicators, Market Fundamentals Webcasts, Get-Togethers and more. If you have already purchased a subscription, be sure you are logged in For additional help or information, contact us at info@rbnenergy.com or 888-613-8874.