For the past several months shippers in Midland, TX – in the middle of the prolific Permian Basin - have been paying premiums up to $2/Bbl over the benchmark Cushing, OK trading hub price for West Texas Intermediate (WTI) crude. That means shipping WTI from Midland to Cushing is a money losing proposition. Historically Cushing WTI has traded at a premium to Midland – usually at least covering the ~$1/Bbl pipeline tariff. Today we explain how traditional price dynamics have been turned upside down.
We last looked at Permian Basin crude takeaway capacity back in May (2015) when we wondered aloud how Enterprise Product Partners (EPD) secured shipper support for their proposed 540 Mb/d Midland, TX to Sealy, TX pipeline expected online in 2017 (see Watching The Defections). The addition of half a million barrels of new takeaway capacity out of the Permian on a new EPD pipeline just doesn't match current expectations about crude production in the basin by 2017. Lower crude prices and independent producers reigning in their drilling budgets to only drill in those sweet spots that remain profitable have crushed production growth expectations. Our analysis back in May – based on RBN's Permian crude production forecast at the time – showed that a combination of existing takeaway pipelines with those expected online in 2015 would easily exceed production needing to find a route to market by the second half of 2015. That meant too few barrels chasing too much pipeline capacity. But all of that discussion was about a hypothetical future situation - when and if the EPD pipeline comes online in 2017. In the meantime, two major Permian takeaway pipelines have commenced operations since April 2015 - leaving the market with more than enough pipeline capacity and too few barrels of crude and turning traditional price dynamics in the Permian upside down.
Producers have traditionally sold two qualities of Permian crude – the light sweet West Texas Intermediate (WTI) that is the basis for the CME/NYMEX futures contract and the heavier and higher sulfur West Texas Sour (WTS). Up until a couple of years ago crude pricing for WTI and WTS was either determined by local demand at Midland – close to the production region in West Texas or by demand at the Midwest trading hub in Cushing, OK - because the two main takeaway pipelines out of the Permian (Basin and Centurion) shipped crude to Cushing. Assuming no congestion on the pipelines between Midland and Cushing, the price of WTI at Cushing was generally just under $1/Bbl higher than Midland – reflecting the pipeline tariff between the two hubs.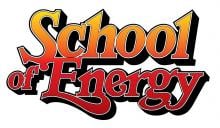 SCHOOL OF ENERGY HOUSTON!
+ Pre School International Energy Day
RBN's School of Energy returns to Houston with Guest content, CPE Credits and our full energy curriculum.
Houston - September 28 - 30, 2015
But like pretty much everything else to do with domestic crude these days, the pricing market for WTI and WTS has changed dramatically in the shale era. Permian crude production more than doubled since 2011– reaching close to 2 MMb/d in April 2015. In 2014 production shot up by 400 Mb/d and - despite the 60% crash in oil prices since June 2014 - increased a further 130 Mb/d between January and April 2015 before falling back to 1.9 MMb/d in July (based on RBN's latest production forecast). As Permian production took off in 2012 it rapidly outstripped existing takeaway capacity. We documented the build out of new infrastructure to ship Permian crude by pipeline to Gulf Coast refineries at Houston and Nederland, TX (see The New Adventures of Good Ole Boy Permian, Rock the Basin and Come Gather Round Pipelines).
To access the remainder of (What's The Story) Midland Premium? – Price Impact of Excess Permian Crude Pipeline Capacity you must be logged as a RBN Backstage Pass™ subscriber.
Full access to the RBN Energy blog archive which includes any posting more than 5 days old is available only to RBN Backstage Pass™ subscribers. In addition to blog archive access, RBN Backstage Pass™ resources include Drill-Down Reports, Spotlight Reports, Spotcheck Indicators, Market Fundamentals Webcasts, Get-Togethers and more. If you have already purchased a subscription, be sure you are logged in For additional help or information, contact us at info@rbnenergy.com or 888-613-8874.