Since December the first significant volume of Canadian heavy crude - an average of 240 Mb/d - has flowed to the Gulf Coast on the Seaway Twin pipeline. It's been a rocky road to the Gulf Coast for Canadian heavy crude producers – beset with delays and congestion that they probably never envisioned when they planned their oil sands projects (including the wider political battle over Keystone – currently back in the President's hands.) And Canadian crude that does make it to Gulf Coast refineries faces stiff competition from incumbent suppliers. Today we chart the progress of the Seaway Twin and Flanagan South pipelines and look at price competition for heavy crude at the Gulf.
The opening up in December last year (2014) of the Enterprise/Enbridge joint venture 450 Mb/d Seaway Twin pipeline from Cushing to Freeport, TX in conjunction with the Enbridge 585 Mb/d Flanagan South line from Pontiac, IL to Cushing has enabled significant pipeline flows of heavy Canadian crude to reach the Texas Gulf Coast. According to our friends at Genscape, average daily flows on Flanagan South since December 19, 2014 have been 389 Mb/d and average flows on the Seaway Twin have been 240 Mb/d. As we described last year the two new pipelines are part of an extensive expansion project by Enbridge of their Western Gulf Access system, that delivers Western Canadian heavy oil sands crude as well as Canadian conventional crude and shale crude from the northern portions of the Williston Basin into the U.S. Midwest (see "The Promised Land? Flanagan South and the Seaway Twin").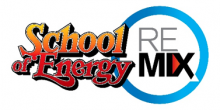 It's a REMIX! SCHOOL OF ENERGY CALGARY!
Early Bird Special Ends February 27, 2015
RBN's School of Energy has been reworked, restructured and reorganized to make the conference even better - more content, more models and more labs.
Calgary - March 30 - April 1, 2015
The map in Figure #1 shows the path of the Enbridge Mainline from Edmonton and Hardisty in Alberta to the Chicago area (purple dashed bracket) – with two sections known as the Enbridge system on the Canadian side (light blue line) and the Lakehead System on the U.S. side (darker blue line). The new Flanagan South pipeline runs parallel to the existing 193 Mb/d Spearhead pipeline between Flanagan and Cushing (green dashed bracket). The final Seaway Twin segment from Cushing to Houston (orange bracket) runs parallel to the existing Seaway pipeline that was reversed in June 2012 and expanded to 400 Mb/d in 2014 (see Seaway Reversal). Until the Seaway reversal in 2012 there was no pipeline capacity from the Midwest to the Gulf Coast at that time except for the 98 Mb/d ExxonMobil Pegasus pipeline (itself closed for most of 2013 and 2014 by a rupture). Although the original Seaway pipeline expanded to 400 Mb/d in 2014 and the southern section of the TransCanada Keystone XL TX opened up 700 Mb/d of capacity between Cushing and Nederland, TX in the same year, flows of crude from Canada along those routes to the Gulf Coast were still constrained by a lack of Canadian crude flowing into Cushing. The heavy crude that did flow from Canada into the Midwest (via Spearhead and the original Keystone pipeline) was primarily destined for regional refineries – many of which – like the 400 Mb/d BP Whiting refinery in Illinois had been specifically upgraded to process heavy Canadian crude.
To access the remainder of They Did it Seaway – Canadian Heavy Crude Arrives At The Gulf Coast By Pipeline you must be logged as a RBN Backstage Pass™ subscriber.
Full access to the RBN Energy blog archive which includes any posting more than 5 days old is available only to RBN Backstage Pass™ subscribers. In addition to blog archive access, RBN Backstage Pass™ resources include Drill-Down Reports, Spotlight Reports, Spotcheck Indicators, Market Fundamentals Webcasts, Get-Togethers and more. If you have already purchased a subscription, be sure you are logged in For additional help or information, contact us at info@rbnenergy.com or 888-613-8874.